We Made It! America's Best Colleges for Student Voting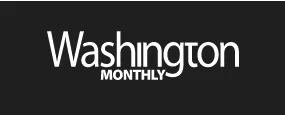 Thanks to a campus-wide effort and with strategic leadership from the Harward Center's Peggy Rotundo and students Amalia Herren-Lage '22 and Ashka Jhaveri '22, Bates is recognized by the Washington Monthly as America's 4th best college/university for student voting. For the Fall 2018 election season, more than 85% of eligible Bates student voters were registered to vote. Only three institutions posted a higher percentage than Bates: Maryland Institute College of Art, Northwestern University, and Haverford College.
During the 2020 presidential election, unprecedented numbers of 18-24 year olds cast ballots, constituting what Daniel Block of the Washington Monthly describes as "one of the most striking shifts of any demographic." (Full article here.) Key to this increase in youth electoral participation in 2020 was the prior campus-based work of students, faculty, and staff at colleges and universities across the nation, who developed new programs and structures to encourage civic participation despite the pandemic.
At Bates, the cultivation of "informed civic action" is a pillar of our institutional mission, with voting as a crucial form of such action. Under the auspices of the BatesVotes moniker, students serving as Vote Captains created a peer-to-peer network to mobilize their fellow students. Students also created a video series called "Commons QuickBites," in which they shared their motivations for registering and voting, as well as a vigorous social media campaign. They held "virtual couch parties" over Zoom during which attendees filled out voter registration cards together; they "tabled" at Commons and elsewhere on campus; they made class visits to register their peers; and they used brightly colored chalk in strategic locations around the campus to generate enthusiasm for voting among the campus community.
Notably, BatesVotes was (and is) intentionally nonpartisan, with this as the mantra: "We don't tell you how to vote or where to vote, but at Bates, we all vote." Even international students, undocumented students, and others who couldn't themselves register and cast a vote in U.S. elections joined the important work of cultivating informed civic action through electoral participation.
This year, the initial focus of BatesVotes is on encouraging students to participate in next month's local elections, including support for a virtual Candidates' Forum featuring City of Lewiston candidates for mayor, City Council, and School Committee. After that, we'll begin preparing for next year's midterm elections.
A thriving democracy depends on the active and informed participation of all citizens. BatesVotes is proud to help students establish themselves as voters, laying the foundation for what we hope will be a lifelong habit. We're also proud of our better-than-85% registered voter accomplishment. We're hoping for 90% next time around!