The Unexpected Find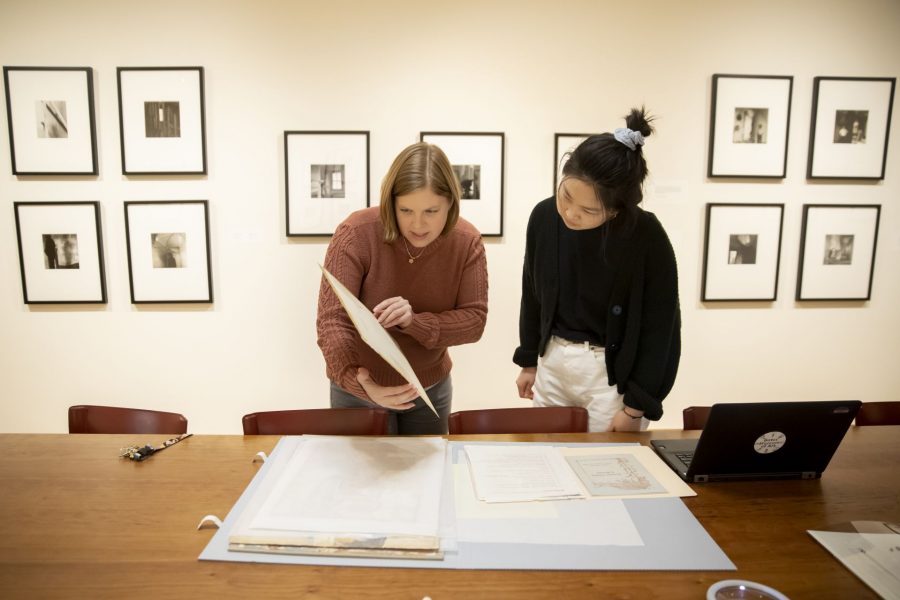 As a Collections Management intern at Bates Museum of Art, I spent most of my time interacting directly with works of art: observing them, describing them, and cataloging them. For the majority of the time I spent in storage, I found myself surrounded by collections and archives of all mediums and forms. The working experience is very similar to my working process of throwing myself into artworks and seeing them closely, an immersive experience which often leads me to unexpected finds.
Recently I have been cataloging works by Anthony Gross, which came into the Museum's collection as part of a gift from Henry Isaacs and Donna Bartnoff Isaacs. Gross was an official war artist during World War II who produced etchings and paintings of English coastal defenses and troop training. After the war, Gross continued to work with printmaking, and produced many works describing the botany of the European countryside. Gross's works are exactly what I would describe as unexpected finds. His works are refreshing and lively at the first glance, while after seeing it closer and longer, more interesting details immerge. It could be a cricket hopping onto a piece of grass in an unnoticeable corner, or a variation of pattern of the leaves. Although only composed of lines and shapes, Gross's works are never dull or plain, but full of dynamic and energy.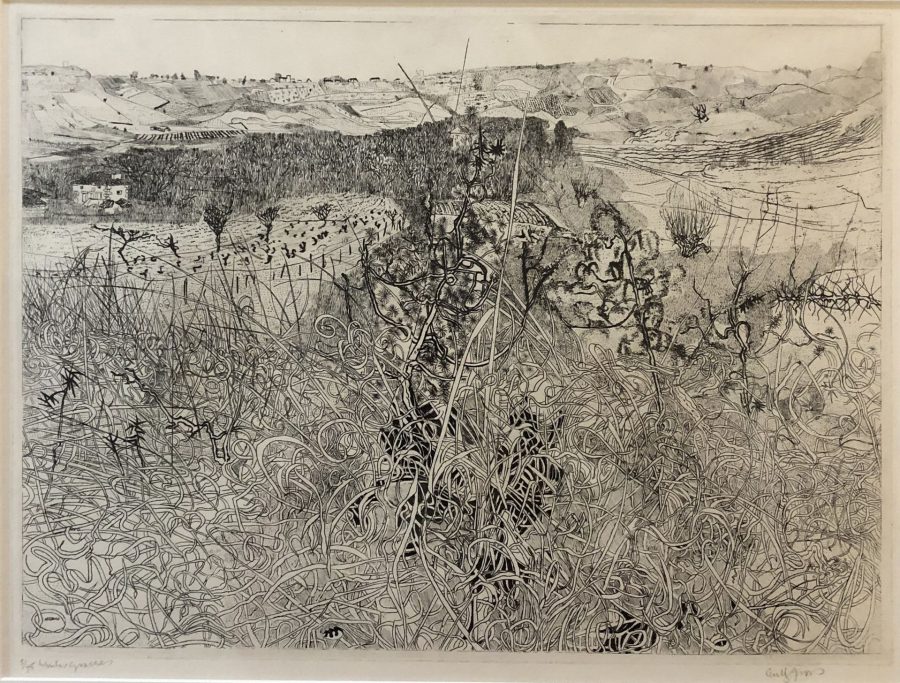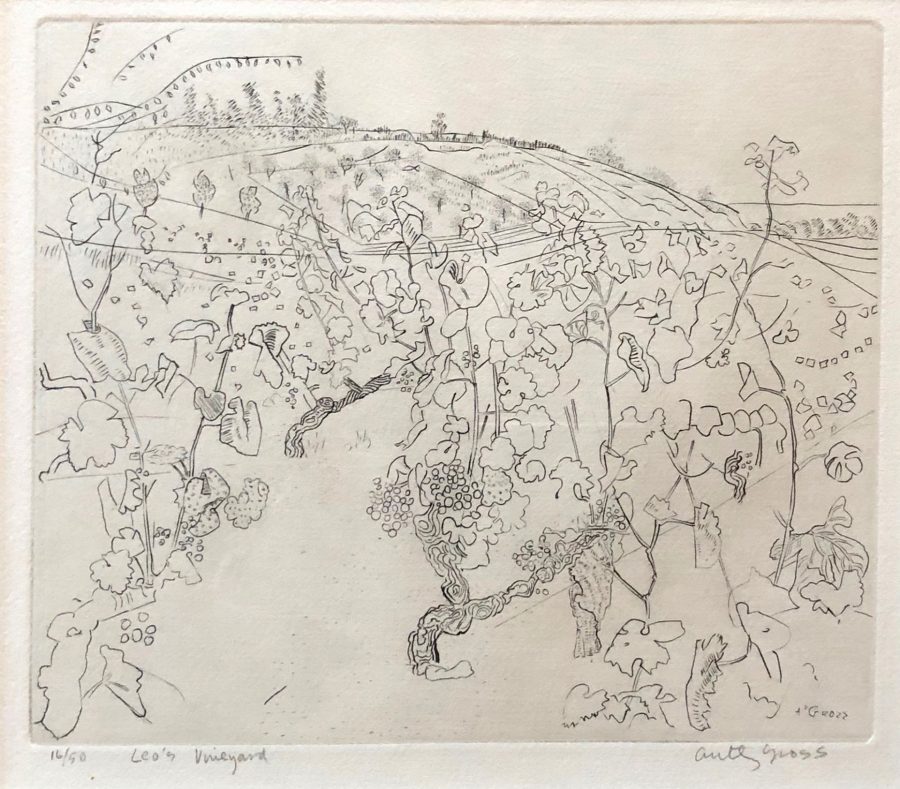 Working one day with Gross's works in storage, I stumbled upon a high contrast black-and-white photographic print, lying side by side with Gross's etching. Done in a completely different form and media, the print is in distinguish contrast with Gross's work. The print is a work of Ralph Gibson, a photographer I like and admire personally. Gibson's subject matter always contains an erotic and mysterious undertone achieved by his almost-surreal contextualization and construction of his subjects. Starting his career working with Dorothea Lange and Robert Frank (whom he is often compared with), Gibson developed a highly distinguished personal style: abstraction with a hint of erotica.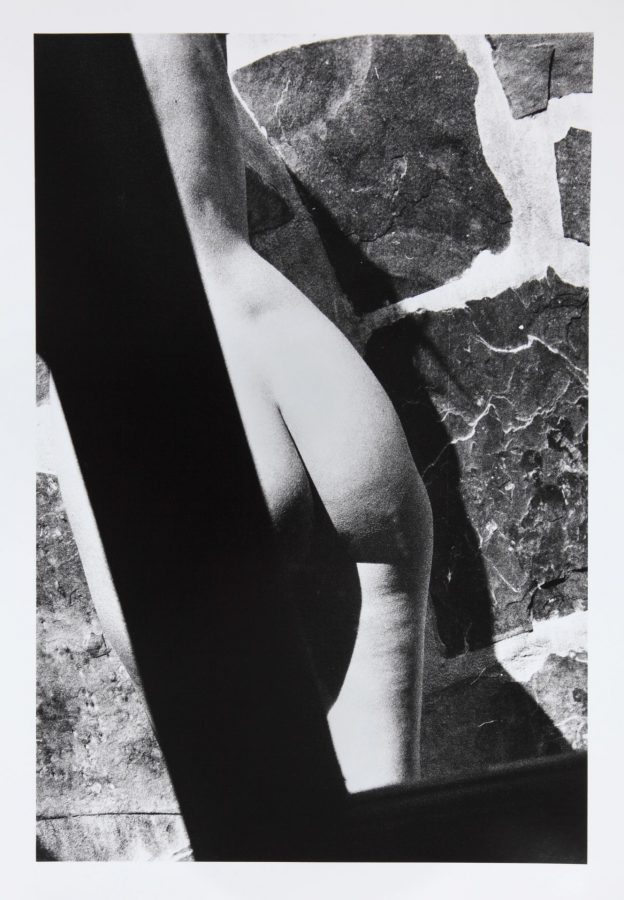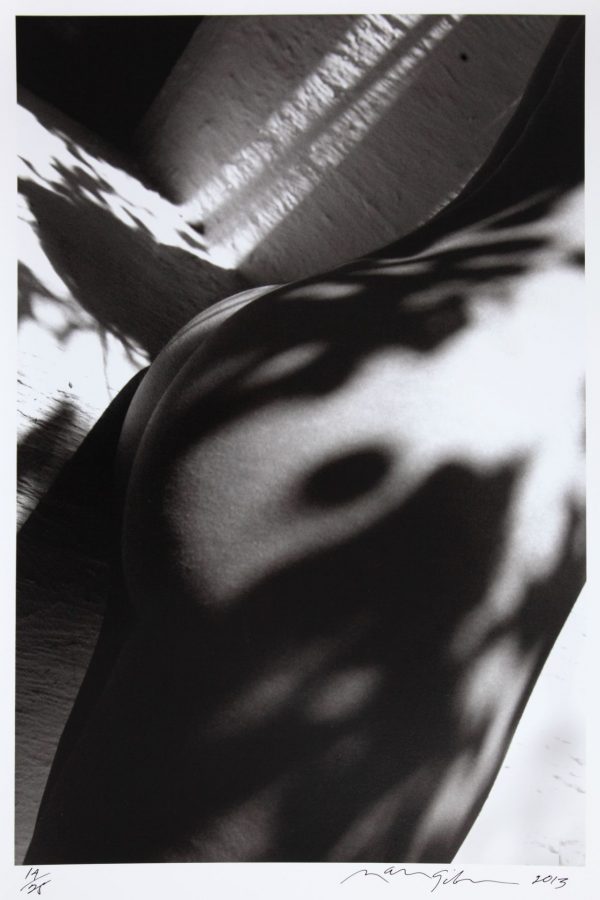 I was surprised to see Gibson's work in our archive and even more surprised to realize that Gibson's photography and Gross's etching have more vocabularies in common than I had imagined. To me, Gibson's work, especially the ones done in black-and-white, have a mesmerizing power that stimulates its audience to see it with an attentive gaze, very much like the work of Gross. The longer I look at the photograph, the more balance and harmony I find between its subject and composition.
The similarity between Gross and Gibson's works is a typical example of what inspired me every day working at the Museum. The experience not only inspired me to be careful and precise with art but also to look at it in larger scopes. Although this semester and the internship ends in an unexpected way, I will for sure hold on to what I've learned in the past months and look forward to where it will lead me ahead.
Gene Chen '22
Art & Visual Culture Major