Education Internship
I have greatly enjoyed being involved in the Bates Museum of Art and working as the Museum Education Intern this winter. I have had so many wonderful opportunities, from helping with block printing workshops to presenting my research about Maine Art to all of the fourth graders in Lewiston through Rollin' to Olin. I have been able to work up close with the museum's permanent collection and even learned the basics of art handling.. This internship has taught me many skills that I hope to employ in the future as I continue to work in arts education.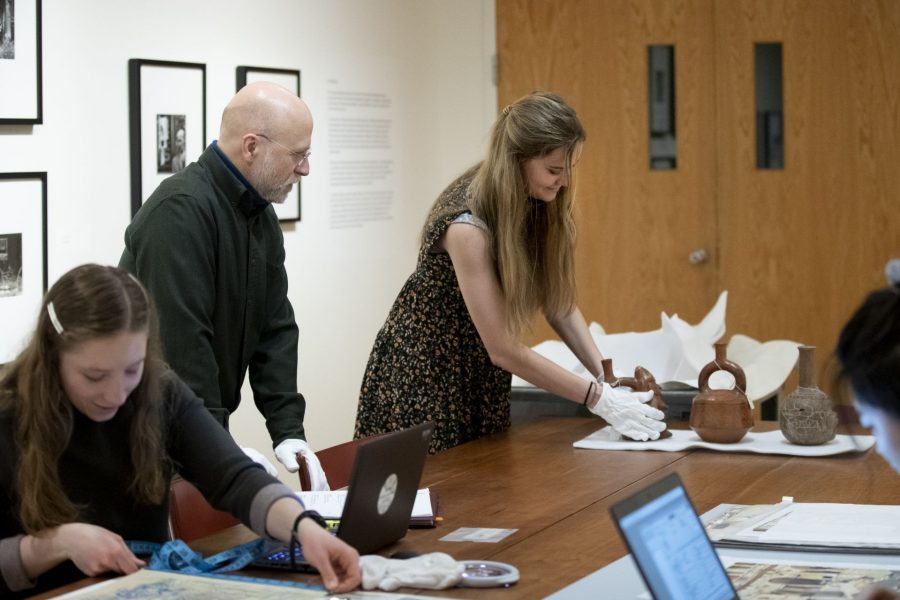 The highlight of my semester with the Bates Museum was Rollin' to Olin. Rollin' to Olin is educational programming that brings in students from Lewiston to learn about art. There is a presentation about art followed by a folk concert. I loved sharing this presentation that I worked so hard on with the fourth graders of Lewiston. Also, some of the students who I tutored in reading last fall were in the audience. I enjoyed seeing them just a little bit taller and excited to learn about art. Another great experience was when I helped with a series of lessons revolving around block printing at Auburn Middle School. It was a wonderful way to see how an art class functions and be a part of the organized chaos. The art teacher at Auburn Middle School was so kind and really cared about her students, which was wonderful to see as I consider a career in arts education.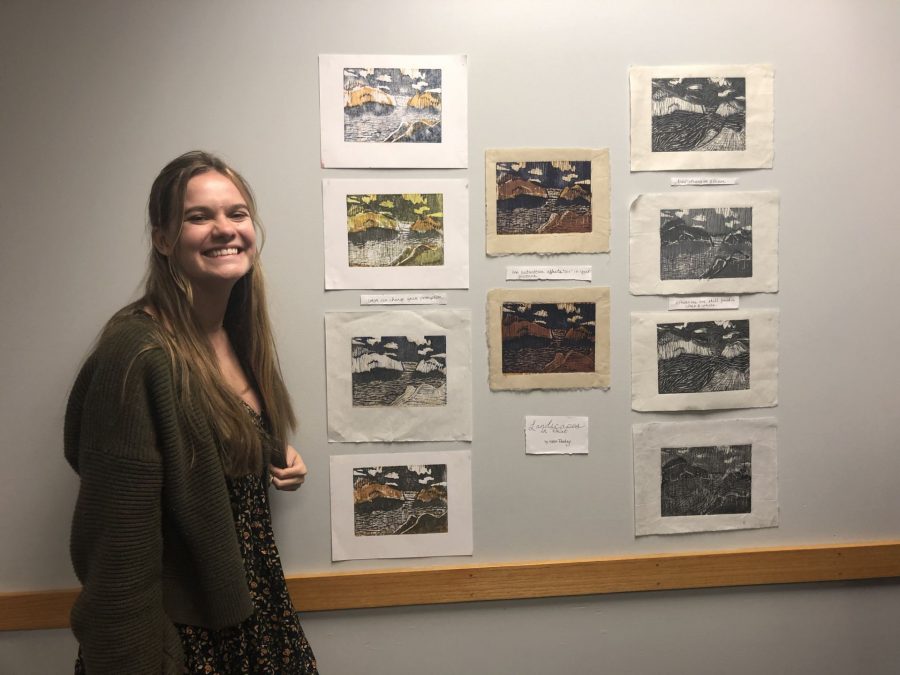 The hardest part about this internship was working remotely. As a result of COVID-19, all students were sent home for the remainder of the semester. However, it showed me how many great resources I have at Bates and for that I am lucky. While it is great being able to Zoom call my mentors, Anthony Shostak and Lizzie Boyle, I learned much more from them when meeting in person. Also, I no longer had access to the Bates Library which was a wealth of knowledge when researching art and artists. Lastly, one of the best parts of the education internship was being able to interact with the community. In a time when we are not supposed to leave our houses or come in contact with non-family members, this cannot be filled. A big part of the reason why it has been hard to work remotely is because my experience at Bates and with the museum has been so wonderful.
Interning at the Bates Museum has prepared me to take on other opportunities teaching through the arts in the future. I look forward to participating in the Bates Museum community more as I continue my time at Bates College.
Helen Pandey '22
Art & Visual Culture Major with a double minor in Education and History