Initial Beauty: Chinese Cultural Revolution-era Propaganda Posters
I have thoroughly enjoyed my time as a Bates Museum Intern this fall. Although it was not a normal semester, by any means, I still found myself engaged and surprised by all the wonderful opportunities as well as learning just how much work goes into running a museum I had alongside Anna Greenspan '22, my fellow intern.
Our semester began with the acquisition of the Jane Wellehan Collection, where we, under the guidance of Education Curator, Anthony Shostak, and Museum Director, Dan Mills, compiled information about the new – over 40! – artists and their work.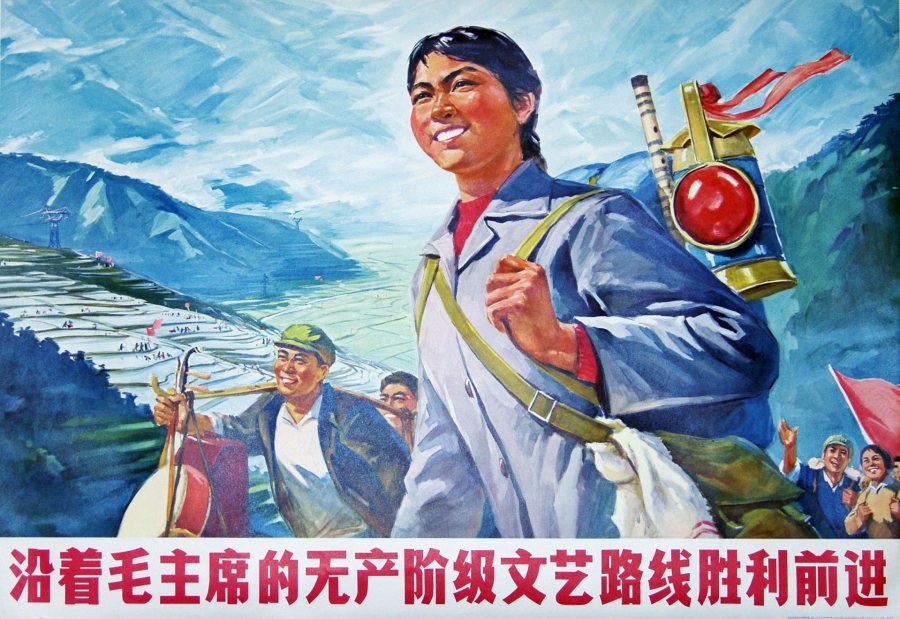 Then, in the second half of the semester, we were faced with the daunting yet exciting task of curating our own small show. Anthony Shostak and Dan Mills presented us with a variety of groups of works to choose from, ranging from African beaded aprons to conceptual mathematical prints. I selected Chinese Cultural Revolution-era Propaganda Posters. The Museum has about 15 posters in their collection and what compelled me to choose them was their use of color. Most of the Museum's posters were not designed by the same artist or even printed in the same printing house, yet they all share dynamic figures and activities; all bathed in a wonderful saturation of color. These posters, by design, were made to grab an audience visually and convey a clear message using little to no text. But what surprised me were the little details that can only be truly seen when the viewer is a few inches away. One of these details that Anthony Shostak pointed out to me was the patchwork-like quality of several posters, such as a poster portraying a farming scene may have been finished, but then a completely unrelated detail to the rest of the scene (like metal power lines), might have been added last minute in order to keep up with the new priorities of the Cultural Revolution.
I ultimately narrowed my selection down to six posters, when I decided that I wanted to focus on those with prominent female figures. This theme intrigued me because I knew that one sentiment from the Cultural Revolution was that women's lives were better from it but, because the answer was not so black and white, I wanted to take this opportunity to further investigate. I researched the history of the posters as a whole and then began to look deeper into all the details within my selected posters, including working with Professor Chao Ling from the Chinese Studies Department in order to translate all the Chinese characters. I was shocked to hear that these posters have never been displayed in a show, so I am thrilled that they will, at last, have an opportunity to be seen by an audience!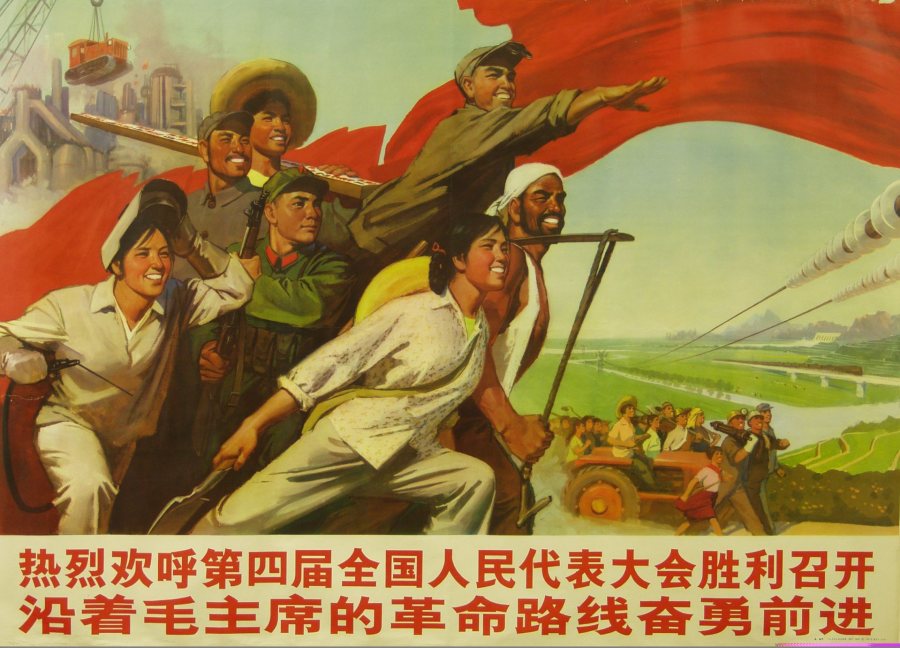 Lastly, our work came full circle when Anna and I were able to pick a few pieces from the Wellehan Collection to see and handle in person.  We chose a selection of paintings and ceramic works, and I was once again astounded by the difference of seeing artwork in person.  After working "with" them through photos for so long, it was amazing to see just how different they were in person, and how there is no substitution.  I would urge everyone to come and see the Museum's Collection for themselves!
Laila Stevens '21
Art & Visual Culture (Studio) with a minor in Asian Studies