Maura Ferrigno, Fall 2022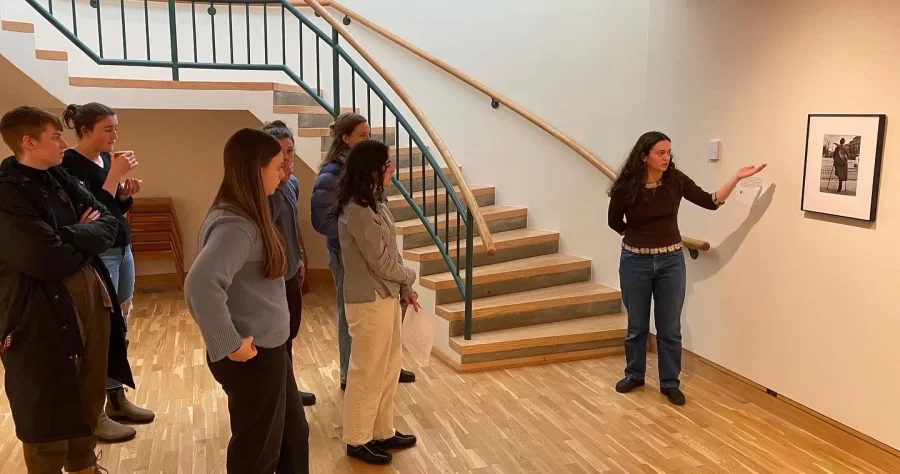 For the past month and a half, I have been working as Exhibitions Intern for the Bates Museum of Art. My work has consisted of researching the artists that the museum will feature in upcoming shows. Right now, we are in the process of writing bios of said artists to be featured in the exhibit catalog. Every week, I look forward to coming to the museum and learning more about the process of creating and writing for an art show. Our guides in this internship have been Dan Mills, the museum's Director, and Anthony Shostak, the museum's Curator of Education. It has been an honor to learn from them and I am excited to continue to work with them as the semester progresses. Much like most of my fellow interns, I have aspirations of pursuing a career in the Museum world, so hearing their wisdom about art, artists, and business involving museums in general has been extremely enlightening. Equally inspiring is hearing about Bates graduates who have completed this internship and their careers and endeavors in the art world.
It has been delightful to spend time with my fellow interns, talking about history, art, and the work we are doing for the museum. Although we have shared interests, we do not necessarily all share the same major, which has been interesting to talk about in terms of our call to work in museums. Just as we interns are all different, the artists that we are researching have an incredible range of differences. It is fascinating that the works of all these artists from different times, places, and lives can culminate in this small but mighty college museum in Lewiston, Maine. The artists I have been researching include Sigmund Abeles, Man Ray, Alice Neel, and Brad Kahlhamer. All have such different life experiences which inevitably inform their art. In her life, Neel suffered through the loss of a child. Thus, her work is largely informed by themes of mother and womanhood. Brad Kahlhamer was born on a Native American reservation in Arizona, but adopted by German-American parents and raised in Wisconsin, without any connection to his native roots. Because of this lived experience his art grapples with ideas of identity, specifically his journey to understand his own.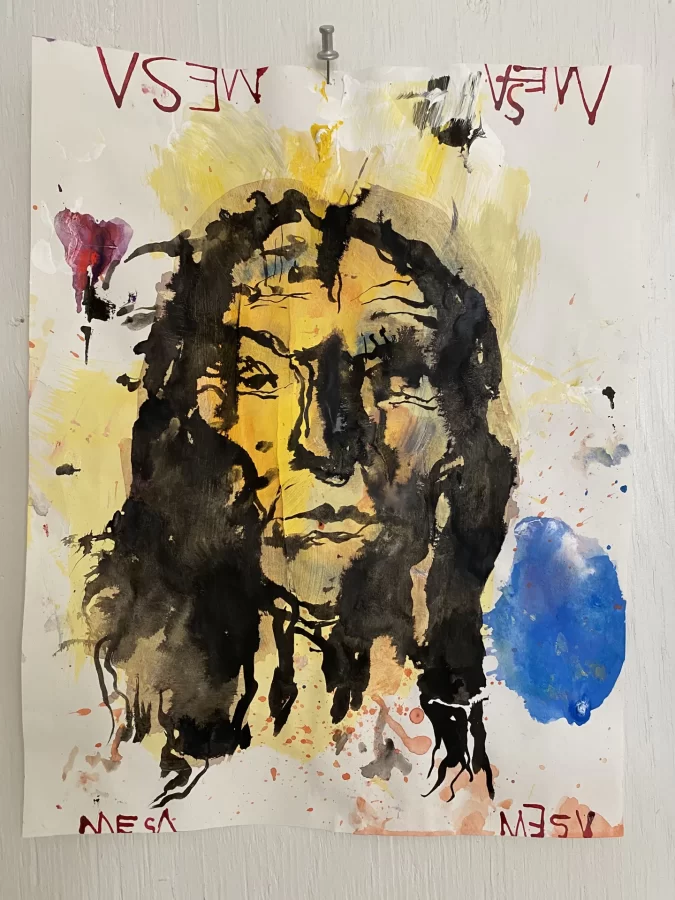 As interns, we are considered museum staff. We have a say in which pieces will be included in the show and really get to use our voices and creativity as students. As Anthony frequently reminds us, the farther you move up in the world of museums the less you get to handle art and see it up close. In this internship, we are encouraged to get close to the art and form our own opinions and observations about the works. We get to see the pieces we have studied on the internet in their true physical form. Thus, I am extremely grateful for this experience and the ability to touch and see the art up close. It has been a great semester so far and I look forward to completing this internship and continuing my involvement with the Bates Museum of Art.
Maura Ferrigno
Class of 2025