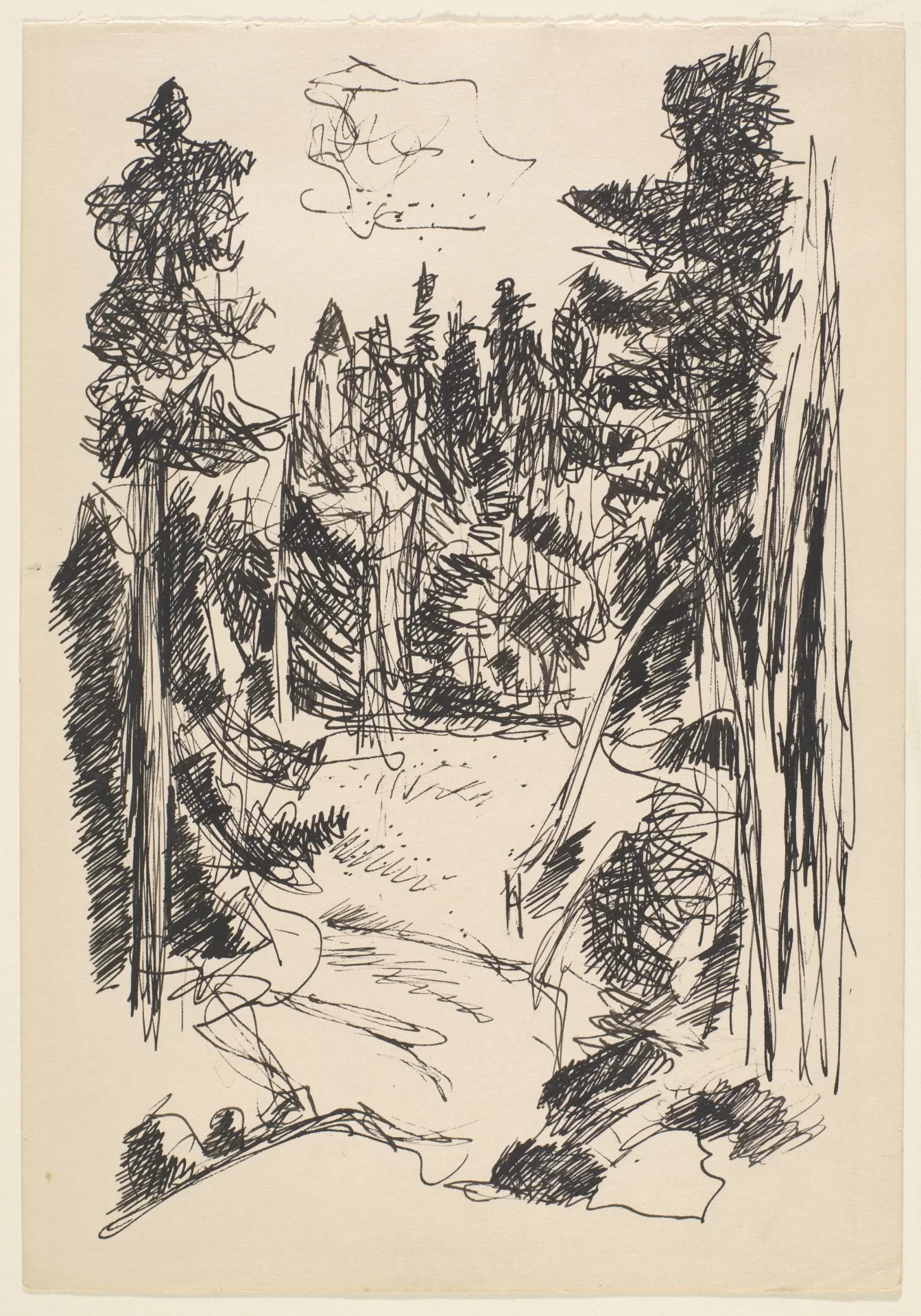 And So Did Pleasure Take the Hand of Sorrow
and They Wandered Through the Land of Joy
October 28, 2022 – March 18, 2023
Eric Aho, Jack Balas, Katherine Bradford, Jennifer Coates, Lois Dodd,
Mark Milroy, John O'Reilly, Dan Schein, and drawings by Marsden Hartley

This group exhibition features the work of eight contemporary artists who make compelling art that engages with the work of Marsden Hartley. The title is a passage from "The Royal Love Child", a 1904 poem by Hartley, chosen as it captures a range of imagery and themes found in the art of Hartley and participating artists.
Marsden Hartley's oeuvre includes the genres of still life, landscape, portrait, and the figure–particularly of men; his themes include loss, mysticism, symbolism, and deeply personal imagery; and stylistically he was recognized for painting unconventional and thickly outlined forms, and for his expressive colors and compositions. The invited artists, all admirers of Hartley, make art that is in dialogue with differing aspects of this.
The Museum of Art holds the Marsden Hartley Memorial Collection, which consists of over 400 artworks and objects including over 100 drawings. In addition to participating in And So Did Pleasure Take the Hand of Sorrow…, each artist was invited to select a Hartley drawing, to be exhibited adjacent to theirs. These pairings allow viewers to engage with the works on view both separately and in dialogue with each other.