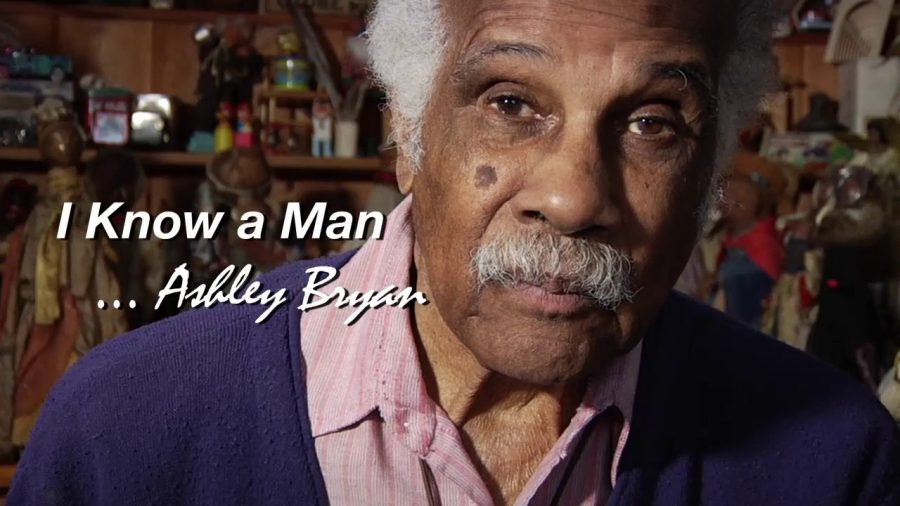 Film Screening: I Know a Man … Ashley Bryan
Thursday, October 29, 2020 — 6:30pm

Olin Arts Center
,
104
75 Russell Street
Lewiston
,
Maine
04240
show map
Free admission, but tickets are required
As part of programming for the exhibition Let's Celebrate Ashley Bryan! the museum presents this screening of the documentary film, I Know a Man … Ashley Bryan.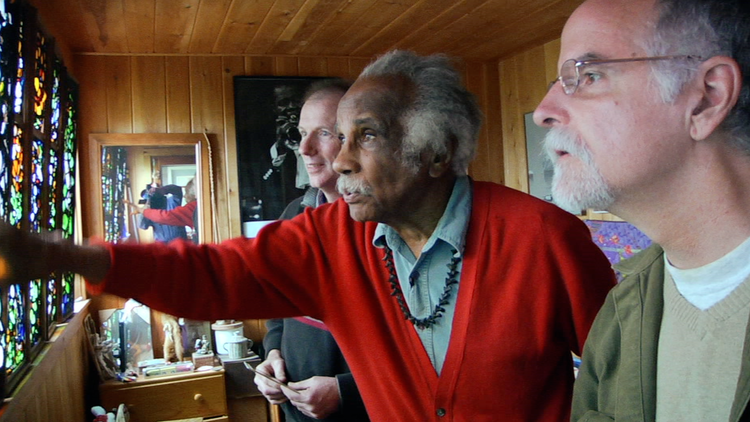 "The film is … a wonderful tool to learn about diversity, cultural competency, inclusion and social justice." — AMERICAN LIBRARY ASSOCIATION
Directed by Richard Kane, I Know a Man … Ashley Bryan is a documentary of the remarkable artist and poet, Ashley Bryan, and it is described by some as an antidote to the hatred, racism and division that our country is experiencing. Born in Harlem and raised in the Bronx, Ashley's talent was nurtured by artist Romare Bearden. Ashley was drafted out of Cooper Union into the segregated US army at age 19. He served in an all-Black battalion during World War II and preserved his humanity by drawing, stowing supplies in his gas mask. Ashley now lives on the remote Cranberry Islands, Maine, and has been using art his entire life to celebrate joy, mediate the darkness of war and racism, explore the mysteries of faith, and create loving community. He is a poet/illustrator of over 50 published children's books, and makes magical puppets and sea glass windows from found objects inspired by his African heritage. The film explores his world from the time his father "was given the mop and the broom", (a reference to Gordon Parks photograph, American Gothic). He quotes Marian Anderson admonishing "to keep another down you have to hold them down, and therefore cannot … soar to the potential within you." He spreads beauty through his linocut prints exhorting "Let My People Go". His life story and the art he makes from this wellspring of experience is an inspiration to people of all ages.
NOTE: Due to the COVID-19 pandemic, this program is only open to those with valid Bates IDs.