Starstruck: The Fine Art of Astrophotography
June 8, 2012 – December 15, 2012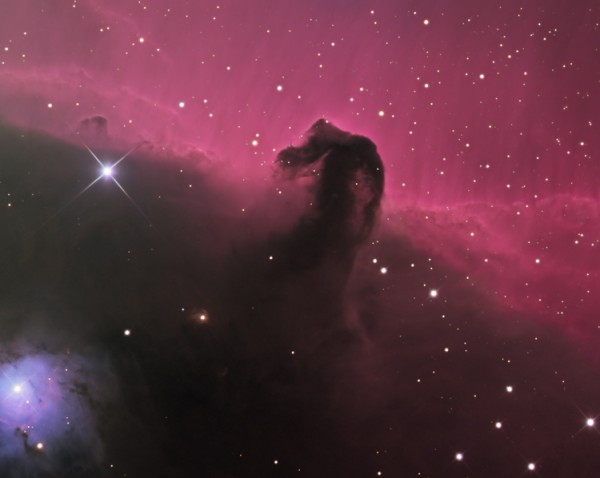 Starstruck: The Fine Art of Astrophotography will be among the first major exhibitions treating astrophotography as an art genre and, together with its attendant catalogue, will present new scholarship in this rapidly-evolving field. The exhibition, organized by the Museum's Curator of Education, Anthony Shostak, features 106 images by thirty-five artists from around the world.  Nine artists are included by invitation: Michael Benson, Linda Connor, Robert Gendler, Sharon Harper, David Malin, Thomas Ruff, Hans-Christian Schink, Alfred Stieglitz, and Jacqueline Woods.  The remaining artists were selected through a juried format, and include five from Maine–James Cormier (Sullivan), Jacob Gerritsen (Camden), Jim Nickelson (Camden), Kirk Rogers (Portland), and John Stetson (Falmouth). Starstruck presents the genre through a variety of subjects, from landscapes to deep sky objects, and includes historically significant photographs such as the first successful image of the solar analemma.  Four of the prints feature Penobscot Bay and Acadia National Park, one of the first of America's Dark Sky National Parks.
A distinguished team of jurors met in October, 2011 to select the exhibition, and was comprised of Weston Naef, curator emeritus of photography at the J. Paul Getty Museum; Dennis di Cicco, pioneer of CCD astrophotography and senior editor, Sky & Telescope magazine; and Jerry T. Bonnell, co-editor/author NASA's Astronomy Picture of the Day. Starstruck's 240 page color catalog will document the exhibition, illustrate works in it, and feature essays by the jurors and Eric Wollman, Professor of Physics & Astronomy, Bates College.
Starstruck will be accompanied by a wide variety of educational programs including lectures, workshops, guided star parties, gallery talks, concerts, theatrical performances, films, solar observations, environmental programs about confronting light pollution's dangers, and more.  Stay tuned to Starstruck's evolving schedule of programming through its Facebook fan page.
Starstruck introductory video.
Video: The Astronomy of Starstruck, Featuring Eric Wollman, Professor of Physics
WCSH TV 6
207 program  looks at  "Starstruck" exhibition
Space Station Contact
Watch the ARISS event
---
Key Personnel
Lead Curator: Anthony Shostak
Juror/Essayist: Weston Naef, Curator Emeritus of Photographs, J. Paul Getty Museum
Juror/Essayist: Jerry T. Bonnell, Co-Editor/Author-Astronomy Picture of the Day, Astrophysicist/Staff Scientist – Compton Gamma Ray Observatory Science Support Center
Juror/Essayist: Dennis di Cicco, Senior Editor, Sky & Telescope
Essayist: Eric Wollman, Professor of Physics, Bates College