New Faces, Warm Welcome
The Harward Center is THRILLED to welcome two new staff members to our team: Jenna Vendil '06 as our new Associate Director of Democratic Engagement and Student Activism, and Ronan Goulden '22 as this year's AmeriCorps VISTA Civic Leadership Fellow.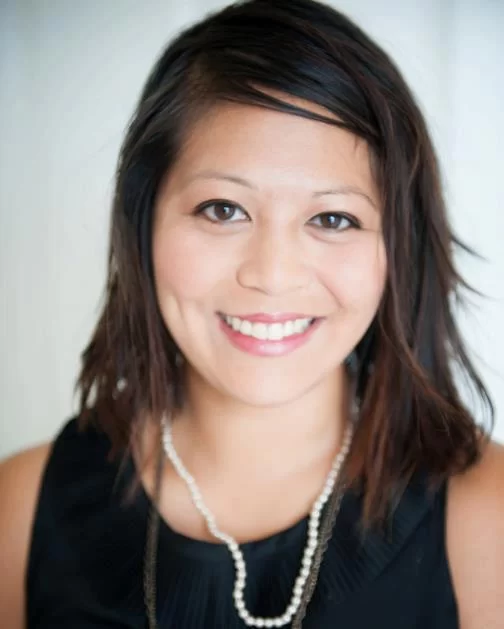 Jenna Dela Cruz Vendil is an award-winning organizer, activist, and engagement strategist whose passion is to build inclusive systems through social action, public policy, and electoral participation. As the Associate Director of Democratic Engagement and Student Activism, Jenna leads the college's democratic engagement initiatives and will launch a new program to support emerging student activists on their journey for social change.
For nearly 15 years, Jenna supported youth and student engagement within political and social movements in Maine. As Field Director of the League of Young Voters, Jenna built coalitions with student groups to move issues on voting rights, tax fairness, marriage equality, and student loan forgiveness. As the statewide organizer for Planned Parenthood, Jenna increased digital engagement and coordinated high-visibility actions to halt Federal and State efforts to defund reproductive health programs. In 2009, Jenna became the first Asian American woman elected in Portland, serving on the School Board for nearly a decade to advance educational equity, strengthen student voice, and increase community engagement.
As a first-generation college graduate, Jenna's activist journey was fostered at Bates by fellow students, faculty, staff, and an incredible alumni network. Jenna is thrilled to be back at her alma mater to continue the work she fell in love with as a student, and shaping the journey for future Bates activists and voters.
Outside of community building, Jenna finds joy in taking care of her succulent babies and designing the next family adventure with her partner Marc and her real baby, Mateo Cruz.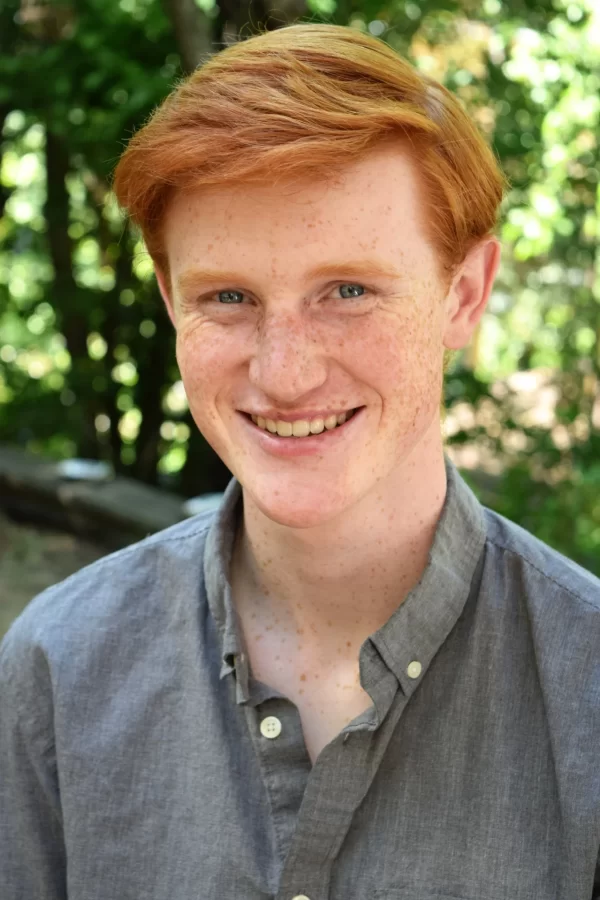 Ronan Goulden serves as the AmeriCorps VISTA Civic Leadership Fellow at Bates College in Lewiston, Maine. He is responsible for organizing and promoting community-engagement opportunities to Bates students — helping to connect them to college aspirations programming in the Lewiston/Auburn community. Hailing from Lagunitas, California, Ronan has come to call the Lewiston-Auburn Area his home, graduating from Bates College as a double major in Environmental Studies and Sociology.
As a student, Ronan worked with numerous community partners through the Bonner Leadership Program. This engagement culminated in the completion of a Sociology Honors Thesis on the experience of language and accent-based workplace discrimination against BIPOC members of the L/A workforce. Opportunities like these allowed Ronan to enact his passion for creating meaningful partnerships with members and organizations of communities, something he is excited to continue as a VISTA. Outside of community engagement, Ronan loves to bike, explore the public art and culinary experiences of L/A, and spend time in the beautiful landscapes of Maine.
Please join us in offering them both a warm welcome back to Bates!