Democracy QuickBites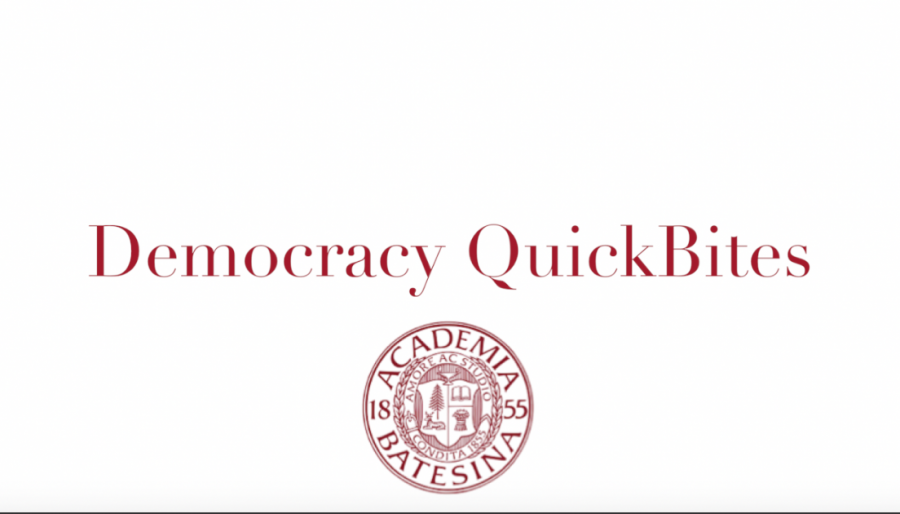 In a time of global pandemic, climate crisis, and racial injustice, it is more important than ever that we stay engaged with the hard work of protecting and strengthening democracy. Democracy QuickBites are designed to keep us asking and searching for answers to questions such as:
What are we learning about ourselves as a nation and a world during this pandemic?
What threats and opportunities related to democracy are particularly relevant right now?
How can we address the glaring inequities that the COVID-19 pandemic has underscored and exacerbated?
In what sense are public institutions (public schools, public libraries, etc.) central to democracy?
What role can the arts play in helping democracy flourish?
Are there any moments in history that are particularly instructive for the challenges we are currently facing as a democracy?
To kick off the Democracy QuickBites initiative, we invited public servants, artists, writers, government officials, educators, students, alumni, and others to respond to the prompts above in short videos that encourage reflection and further conversation. Please take a moment to watch and reflect on their submissions. Then consider some of the options below for deepening your own engagement.
Democracy QuickBites Videos
Travis Palmer: Citizens Finding Their Voice
Senator Angus King: Shared Decision Making
Joseph Jackson: Challenging Unjust Structures
Lebanos Mengitsu: Working for Equity

Continue Your Involvement
Help register others to vote (email Peggy Rotundo)
Attend a City Council Meeting
Contact your local city officials
Submit Your Own Democracy QuickBite
The Democracy QuickBites series is designed to cultivate the generous sharing of ideas about how democracy can flourish in this time, with the idea that each video could spark productive discussion among diverse people. Strong convictions, diverse perspectives, and sensitivity to a diverse audience are welcome.
Bates students, faculty, staff, alumni, and parents are welcome to submit videos (30 seconds to 3 minutes long) for possible inclusion in this series by sending them to Kristen Cloutier at the Harward Center.