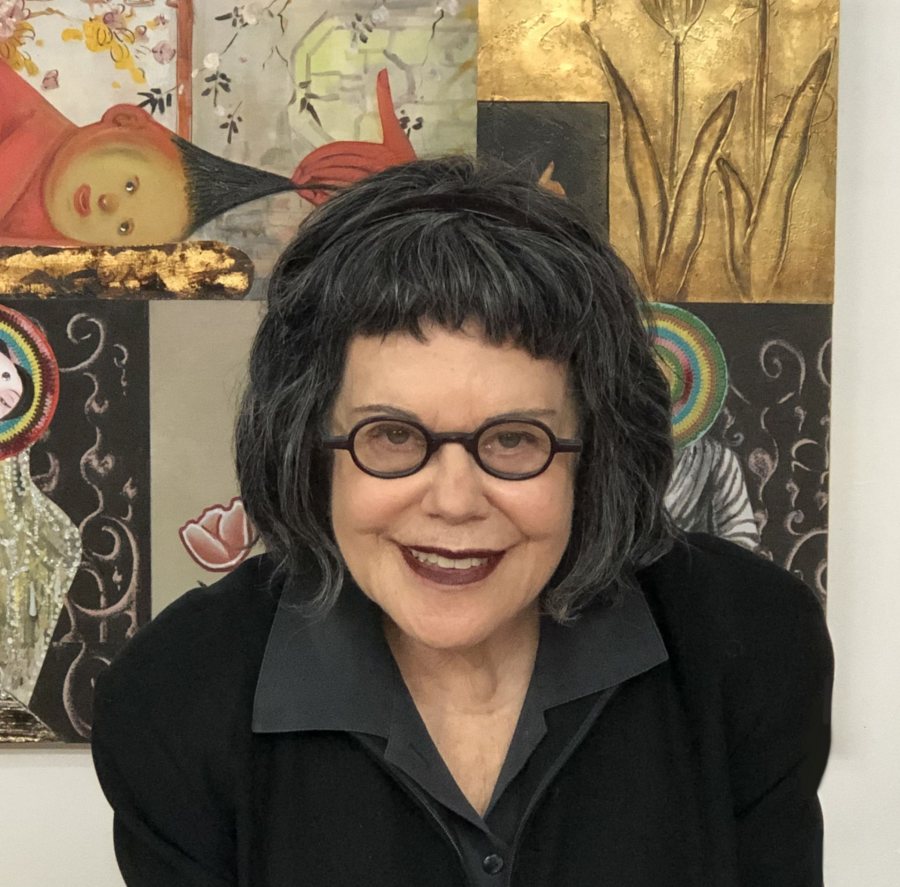 Lecture: "Love and Affection Despite this Hostile World" by Phyllis Bramson
Wednesday, March 10, 2021 — 6:00pm

Artist Phyllis Bramson will lead the audience on a "virtual exhibition" of her work, titled "Love and Affection Despite this Hostile World", looking back on her career, but with an emphasis on the past decade. Bramson's painting, whose painting States of War, Siege 1 and States of War, Siege 2 is featured in the current EVOLVE exhibition.
Curator Miranda McClintoc writes: "Phyllis Bramson's imaginative portrayals of stereotypical sexual relationships incorporate the passionate complexity of eastern mythology, the sexual innuendos of soap operas and sometimes the happy endings of cartoons." James Yood, the art writer and critic, claims that Chicago figuration always involves figures under duress.
Bramson has been the recipient of three National Endowments, a Senior Fulbight Scholar, a Louis Comfort Tiffany Grant, a Guggenheim Fellowship, a Rockefeller Foundation Grant, a 2004 Artadia: The Fund for Art and Dialogue Jury Award and a 2009 Anonymous Was a Woman Award. She has exhibited extensively, with over thirty solo exhibitions, including at The New Museum of Contemporary Art, New York; Chicago Cultural Center; Boulder Art Museum; and the Renaissance Society at the University of Chicago. Bramson lives and paints in Chicago and has been advising painting and drawing graduate students at the School of the Art Institute at Chicago since 2007. She was awarded Professor Emerita from the University of Illinois, Chicago in 2007.