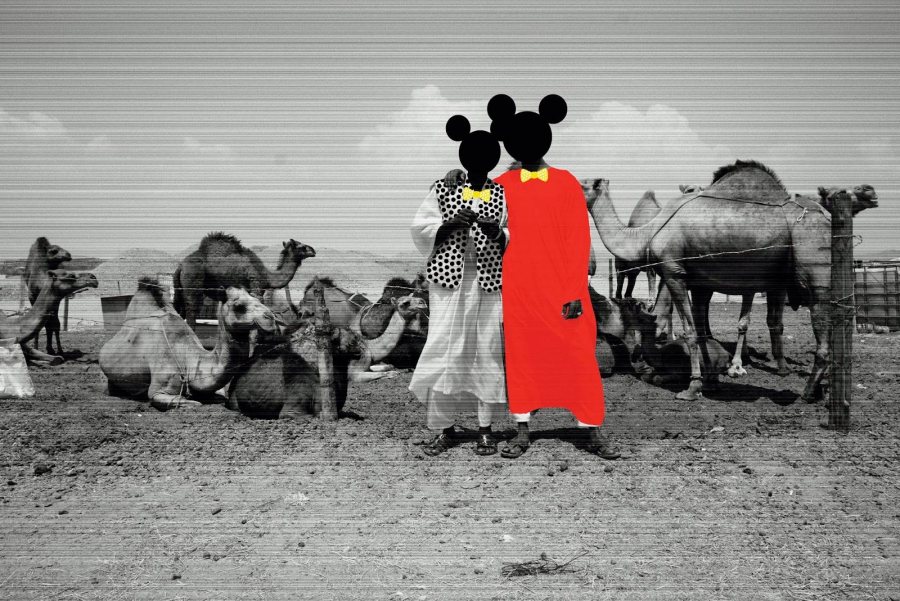 PHANTOM PUNCH:
Contemporary Art from Saudi Arabia in Lewiston
October 28, 2016 – March 18, 2017
Phantom Punch: Contemporary Art from Saudi Arabia in Lewiston is the first exhibition in New England of work by Saudi artists. This multifaceted project includes a significant exhibition of leading and emerging Saudi artists, as well as a series of lectures, visiting artists, and performances, story-telling and other pop-up events that create timely cross-cultural dialogue on campus and in the surrounding communities. In America, very little is known about contemporary Saudi art and artists. Media accounts of the Kingdom of Saudi Arabia are frighteningly predictable – deserts, camels, and oil, rich sheikhs, oppressed women, and terrorists. With this exhibition, we have a rare opportunity to gain critical new perspectives on Saudi society and culture from a group of perceptive young artists who are challenging conventions and exploring the limits of what is possible in Saudi culture.
Phantom Punch, as one of a series of related exhibitions being presented throughout the US beginning in 2016, introduces the work of Saudi artists to US audiences. The artists create smart, topical, funny, culturally resonant, and technically savvy work. Like Muhammad Ali's surprising and lightning-fast 1965 knockout of Sonny Liston in Lewiston, experiencing this exhibition and related programing is a cultural Phantom Punch, a complete surprise that American, Maine, and even Lewiston audiences didn't see coming.
The artists featured in Phantom Punch use an exciting variety of media–calligraphy, painting, sculpture, photography, video, performance, animation, and comedy–to explore topics and issues that are shape the lives of Saudis throughout the Kingdom. These include the role of women and the place of foreign workers in Saudi society, the impact of oil on the Saudi economy, the relationship between American popular culture and traditional Saudi values, the impact of militarism and terrorism on everyday Saudi life, the effect of urbanization, globalization, and commercialization on Saudi cities, the limits of censorship and intolerance on freedom of expression in the arts, the conflicts and tensions that divide Saudi society, and the power of conservative Saudi Islam to shape the spiritual understanding Saudis have of the relationship between the human and the divine. The exhibition will be accompanied by a substantial catalogue with essays by the curators.
Artists include: Sarah Abu Abdallah, Ahaad Alamoudi, Njoud Alanbari, Nouf Alhimiary, Arwa Neami, Ahmad Angawi, Huda Beydoun, Ayman Yossri Daydban, Abdulnasser Gharem, Ajlan Gharem, Musaed Al Hulis, Ahmed Mater, Nugamshi, Nasser Al Salem, Rashed Al Shashai, Shaweesh, the Youtube animation series Masameer, and the multi-channel network Telfaz11.
Programming:
An integral component of Phantom Punch is the accompanying educational programming, including workshops, lectures, story-telling, pop-up events on campus and in community. These cross-cultural initiatives, which aim to connect Middle Eastern and U.S. artists, are being developed and scheduled in conjunction with the exhibition at each venue. For Bates and surrounding communities, there will be two concentrated periods of programming, the week following the opening, and the first week of February.
This is one of four coordinated group exhibitions focusing on contemporary Saudi art in the US in 2016, along with Parallel Kingdoms in Houston, Gonzo Arabia in Aspen, and Genera#ion in San Francisco. All of these exhibitions are part of the King Abdulaziz Centre for World Culture's multi-year tour across the U.S.
Friday, October 28, 6:30pm, Olin 105
Lecture by Ahmed Mater
7:30pm, Museum of Art
Opening reception
Artists in attendance include Nouf Alhimiary, Musaed Al Hulis, Arwa Al Neami, Rashed Al Shashai and Ahmed Mater
October 28 – November 3
Saudi artists will be joining classes and engaging with the campus and L-A community.
January-February, 2017
Artists from Saudi Arabia and other Middle Eastern countries will participate in residences, performances, lectures and pop up programming and events.
For updates:
www.bates.edu/museum/events, on.fb.me/bates_bcma
Winter Semester:
Visit the website and sign up for announcements about additional visiting artists and programming.
Curators:
Loring Danforth, Charles A. Dana Professor of Anthropology
Dan Mills, Director, Museum of Art, and Lecturer in the Humanities
Major funder: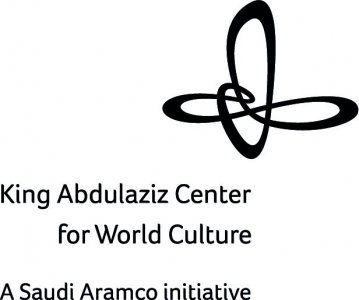 Organizer:
Bates College Museum of Art
Partners:
Gharem Studio
Pharan Studio
Producer:
CULTURUNNERS
Additional funding:
The Museum of Art Synergy Fund
Press: