Informational sessions about graduate studies in biology and biochemistry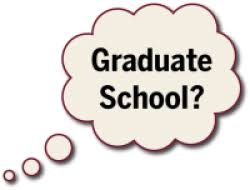 The following links are for Zoom sessions organized by Larissa Williams to discuss graduate school opportunities and experiences biology and biochemistry for students considering applying to graduate programs after Bates.
---
Zoom session 1:  October 1, 2020 – Play Session (00:51:10)
This first session featured three biology faculty who talked about their graduate experiences and answered questions from the audience about all things graduate school.
Participants: Larissa Williams, April Hill, and Katie Dobkowski
---
Zoom session 2: October 8, 2020 –  Play Session (01:06:43)
This session was an informational conversation with recent Bates alumni about their pathways and experiences in graduate programs in both biology and biochemistry.
Participants: Abigail Ames, Gwen Musccato, Jake Henderson, Min Tam Phan, and Kathleen Morrill.
---