Planning for the major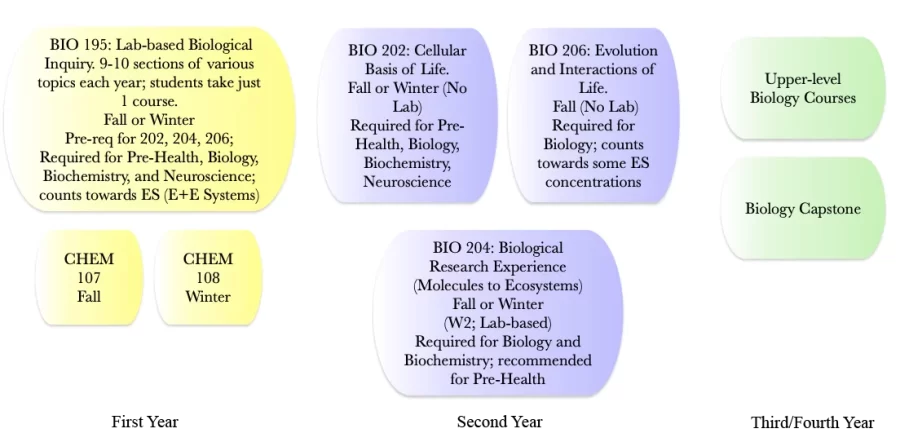 Prospective majors are urged to discuss course selection and scheduling with a member of the department in the first year, particularly if participation in an off-campus study program is anticipated. It is essential to take CHEM 107 and CHEM 108 in the first year. The department strongly encourages students to complete the required core courses before the end of their sophomore year to allow scheduling flexibility later. Completion of the core courses prior to the beginning of the senior year is required. The department also strongly advises that electives be chosen in close consultation with faculty to ensure breadth of knowledge within biology (from molecules and cells to organisms and ecosystems). Students who study abroad may apply up to two courses toward the major as electives if the courses are appropriate and pre-approved by the chair.
Advanced Placement
Advanced Placement (AP), A-Level, and International Baccalaureate (IB) credit does not count toward the major. It cannot substitute for any course in the department and does not reduce the number of courses required for the major.