Julia Oliver, Midterm Reflection
Finding myself already in the middle of this semester it's nice to have the opportunity to look back and reflect on what I've accomplished and learned thus far. Given the task of researching the artists within The Barbara Morris Goodbody Collection for the exhibitions internship position, I've had the ability to learn and sharpen lots of useful skills. This internship has given me the opportunity to hone my research skills and use critical thinking to make my own educated decisions on what will make the cut in next year's catalog. My experience thus far has only left me more excited to continue my work with the museum for the rest of the semester and semesters to come.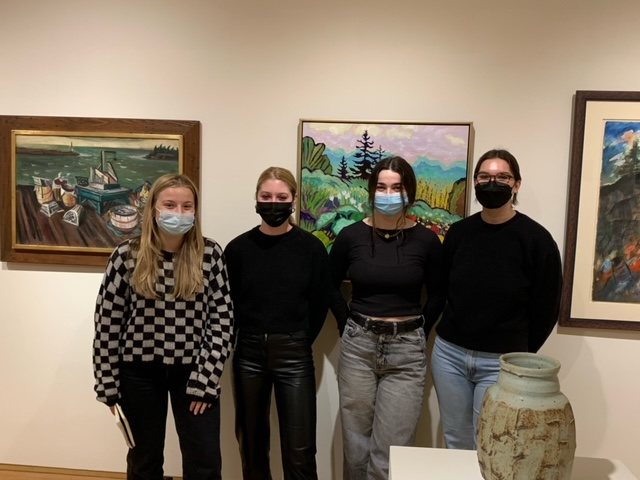 One aspect of the internship that I really want to focus on is the amazing element of working directly in the museum featuring such incredible exhibitions. I find it extremely inspiring to be able to do work in such close proximity to the exhibitions showing right now. Being able to take the time to walk through Wilderness: Light Sizzles Around Me by Lesley Dill and An Adventurous Spirit: The Jane Costello Wellehan Collection keeps me inspired in the work I do for the museum and maintain a connection to the current art on display now.

Considering my internship so far I'm incredibly grateful to have the opportunity to intern at the Bates College Museum of Art and I'm excited to see where the rest of the semester takes me. As this is my first experience in the art and museum field I owe a lot of thanks to both Dan Mills and Anthony Shostak for their great introduction to this new field of study and constant support in all aspects of my internship. Remember, we have amazing exhibitions showing right now in the museum don't miss out and come check them out!