Village Club Series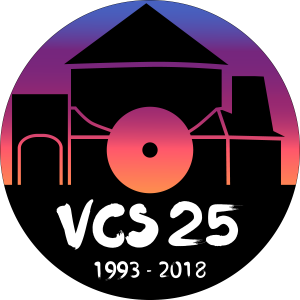 The Village Club Series hosts performances every Thursday at 9:00pm in the Benjamin Mays Center! All shows are free to the entire Bates community. 
CLICK HERE to apply for a spot in the VCS Student Showcase! 
Fall 2018 Schedule
September
Sep 13
GoldenOak

GoldenOak is an emerging sound in New England folk music. A Portland, Maine based, Indie-Soul-Folk, sibling duo, Zak and Lena Kendall were born and raised in the Sandy River Valley of Western Maine. The two started making music together as kids and the bond of brother and sister is evident in their carefully crafted songs, poetic lyrics, and flowing harmonies. Influenced early by legends like Crosby, Stills, Nash, and Young, Simon and Garfunkel, and The Band, and by the like of Fleet Foxes, First Aid Kit, and Ray LaMontagne.

Sep 20
Be Steadwell

Be Steadwell is a singer songwriter from Washington DC.  A blend of soul, acapella and folk-Be calls her music QUEER POP.  In her live performances, she utilizes looping, vocal layering and beat boxing to compose her songs on stage.  Be's original music features earnest lyricism, and affirming LGBTQ content.​

As she pursued her career in music, she began a career in film. Shooting and editing her own music videos, Be combined her love of music with narrative film.  Her film Vow of Silence received awards at film festivals around the world, including Black Star, QWOCMAP, and Fringe Fest UK.  This year, Issa Rae Featured vow of Silence in her Short Film Sundays Series.  After receiving a BA at Oberlin College, Be completed her MFA in film at Howard University in 2014.  

Be has shared stages with fellow artist Activists Big Freedia, Nona Hendryx, Nikky Finney and Gina Yashere.  In 2017 Be sang at The Women's March on the National Mall behind Maxwell and Janelle Monae in Toshi Reagon's Big Lovely Band.  In May 2018 Be released her newest album "Queer Love Songs".  

Sep 27
Striking Matches

"We met in guitar class" is not a thing many people can say… but Sarah Zimmermann and Justin Davis performed together for the first time on the very same day they met… in guitar class.

Fast forward, following the international success of Striking Matches' 2015 album "Nothing But The Silence", produced by T-Bone Burnett, and 9 songs on TV's "Nashville",  Davis and Zimmermann have teamed up with Kennedy Karate (BØRNS, Silver Sun Pickups) for their second LP, an album in a style they call "blues-pop" – an amalgamation of their blues and roots based guitar riffs, combined with pop melodies-due out on Capitol Records this summer. 

Striking Matches are gearing up for an international tour with dates in the US, UK, and Europe all throughout the summer and fall, along with the release of the new record.
October
Oct 4
Paul Tran – SPOKEN WORD NIGHT AT VCS presented by Outfront to celebrate Coming Out Week!

Paul Tran is a 2018 "Discovery"/Boston Review Poetry Prize winner. They live in Missouri, where they are Poetry Editor at The Offing and Chancellor's Graduate Fellow in The Writing Program at Washington University in Saint Louis. Their work appears in The New Yorker, Poetry Magazine, and elsewhere, including the anthology Inheriting The War (W.W. Norton) and movie Love Beats Rhymes (Lionsgate). Paul is the first Asian American since 1993 to win the Nuyorican Poets Cafe Grand Slam, placing Top 10 at the Individual World Poetry Slam and Top 2 at the National Poetry Slam.

Oct 11
Green Dot Student Showcase

Want to perform spoken word, comedy, drama, or a musical piece? Apply HERE

Oct 25
Arbour Season

Arbour Season are an indie/folk husband and wife duo who draw inspiration from the incredible adventures they experience all across North America in their RV/home. Their unique journey inspires the ambient folk sound that captures the serenity of the Western vistas, the rhythms of the Eastern coastlines, and the brilliance of the national forests. They express their passion for life through music and invite you to travel with them by listening to the intricate instrumentation, layered harmonies and lyrics that tell their stories.
November
Nov 1
Prinze George

Prinze George is Kenny Grimm (production/instrumental), Naomi Almquist (vocals) and Isabelle De Leon (drums), who are based in Maryland. Kenny and Naomi grew up together in Prince George's County, where they met Isabelle while she was in college. Formed in 2013, Prinze George has quickly exploded onto the Indie scene. Following the release of their breakthrough single, "Victor," The Wild Honey Pie declared, "[This band] could be destined for Indie Pop royalty status." Climbing to #1 on the Hype Machine charts, the single and the band have won the attention of music blogs, fans, and labels from all over the world. "Victor" was also selected for the movie soundtrack of Warner Bros.' biggest European release in 2014, "Honig Im Kopf," a film directed by Til Schweiger. They were dubbed as one of the "2016 Festival Artists to Watch" by both Pandora and Forbes.

Nov 8
Lakin

Lakin is a singer/songwriter with a voice sweeter than honey, whose combination of genre-defying musical styles, stunning melodic gifts, beauty, and warmth shine through her heartfelt lyrics and powerful performances. She grew up in an entertainment based family in Riverside, California and went on to major in jazz studies at Long Beach State. With much music in her roots, Lakin's musical style is a mixture of pop & soul with a twist of folk. Lakin has cultivated a loyal fan base throughout Southern California, opening for such acts as Sheryl Crow, Colbie Caillat, Brian McKnight, Sheila E., and Gladys Knight. On her debut LP album, If Night Turns to Daylight, Lakin displays her multiple talents of writing, performing, arranging, and producing. Her striking collection of songs represents a revolution of the spirit—reflecting themes that go beyond the superficial and into the deeper human experience of the reconciliation of the soul.

Nov 15
Ebony Stewart – SPOKEN WORD NIGHT AT VCS

Ebony Stewart is a touring performance artist and slam poet who has been active in the central Texas slam poetry scene and theater community for over a decade. Ebony Stewart was on the Austin Neo Soul Slam team in 2010 that finished fourth in the Nation. She coached the 2012 Austin Neo-Soul & 2015 Austin Poetry Slam teams, that finished first and fifth, respectively, at the National Poetry Slam and the 2015 They Speak Youth Slam that finished eighth in the world at Brave New Voices. The only adult female three-time Slam Champion in Austin, Texas, voted Top Female Touring Poet by the Spoken Word Awards. In 2015, she debuted her one-woman show, Hunger, for which she won a B. Iden Payne Award for Outstanding Lead Actress in a drama and received the David Mark Cohen New Play Award. Recently crowned, Co-Champion of the 2017 Women of the World Poetry Slam. Her work can be seen on Button Poetry, Write About Now Poetry, Poetry Slam Inc., and read in several online magazines such as For Harriet, Teen Vogue and The Texas Observer. Ebony Stewart aka The Gully Princess aka "She'll eat your cupcake" is the #storyoftheblackgirlwinning.

Nov 29
The Western Den

To find a musical soulmate, someone with whom to explore your innermost feelings, unite artistic languages, and craft a shared voice is a daunting, even mysterious, undertaking. Some writers spend years searching and never uncover the other half they seek; for others, a partnership just flicks on like a light. The origin story of the hauntingly beautiful duo The Western Den is wonderfully curious in just this way: Deni Hlavinka, an introspective pianist from small town Virginia, posted a song idea on a college forum for accepted students. Chris West, a bright-eyed guitarist from Bermuda, sent back the song the following day in finished form. Upon meeting in person, they discovered their musical—and personal—bond was eerily close; there was never a discussion of forming a band, never a conscious choice, it just happened, fueled by a sheer desire, a necessity to pursue what felt right.

The Western Den showcases a mature pursuit of beauty that is all their own, and yet they capture the emotional soul-searching that exists in all of us, whether we hide it from the world or share it. In Hlavinka and West's case, they have chosen to share it, extending their trust in each other to their audience.
December
Dec 6
Student Showcase

Want to perform spoken word, comedy, drama, or a musical piece? Something else? Check back soon for the application for this student showcase!