Village Club Series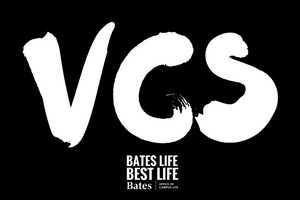 The Village Club Series hosts performances every Thursday at 9:00pm in the Benjamin Mays Center! All shows are free to the entire Bates community. 
CLICK HERE to apply for a spot in the VCS Student Showcase! 
Winter 2019 Schedule
January
Jan 17
Tall Heights

From playing on the streets of Boston to now performing in venues across the globe, the duo of Paul Wright and Tim Harrington, together known as TALL HEIGHTS, have built a career from the ground up, diligently as a relentless touring act. It's been a journey of consistent evolution for the longtime best friends – everything from instrumentation to production to the size of their band has changed throughout the years, hand-in-hand with an ever-growing audience of listeners. Yet with all of this change, there remains a distinct DNA that courses through the entirety of Tall Heights' music. The potency of their sound cannot be credited to harmony alone, but rather a unique union of two distinct voices that makes the music inarguably their own.

Jan 24
The Ballroom Thieves 

Darker times make for bolder and, sometimes, brighter art.

The Ballroom Thieves – Calin "Callie" Peters (vocals, cello), Martin Earley (guitar, vocals), and Devin Mauch (percussion, vocals) – mine immense melodies and hypnotic hooks from personal stories on their 2018 EP, Paper Crown (Nettwerk Records). Under the cover of vintage jazz-style, the five songs reflect feelings of rootlessness from four nomadic years, bouts of depression, and the ever-looming specter of political unrest hanging over the country.

Nevertheless, a noticeable glimmer of light always peeks through.

That subtle balance has transformed The Ballroom Thieves into a quiet phenomenon. Following two EPs, the group released their full-length debut A Wolf in the Doorway in 2015. Between marathons of touring, 2016's Deadeye would spawn a string of fan favorites. They claimed real estate on prime Spotify playlists (e.g. "Your Favorite Coffeehouse," "Relax & Unwind," "Morning Acoustic") with "Bees" cracking 10 million streams on the platform. Along the way, they sold out shows and delivered standout performances at festivals such as Boston Calling and Newport Folk Festival, while landing features at NPR, Baeble Music, Boston Globe, Paste, Earmilk, and many others.

Jan 31
Alisa Amador

Alisa Amador (Bates Class of 2018) writes and arranges songs on guitar and ukulele, although her roots lie in Latin music. Her originals speak of her own life experience – from poignant and heartfelt to longing, wonder, and joy. With a voice likened to Joni Mitchell, Norah Jones, and Laura Marling, this one-woman band is sure to please. For free music downloads, her new music video and more, visit her Facebook page: www.facebook.com/AlisaAmadorMusic or band camp: http://alisaamadormusic.bandcamp.com/

February
Feb 7
Student Showcase

Want to perform spoken word, comedy, drama, or a musical piece? Apply HERE

Feb 14
Londrelle

New album "Sunflower Soul" is available now! Click Here to listen.

Feb 28
Becca Mancari

Becca Mancari

Perhaps more striking than Mancari's sound is the tender honesty and vulnerability present in each of her songs. Ann Powers describes Mancari's writing as "lyrical and raw," commenting on the "great personality in her songs." As a gay woman in the south, she has fought hard to reconcile her spiritual beliefs with her sexuality. Her strong personality enables her to be a spokeswoman to the outcast and the misfit, helping her redefine the categories that so often divide people. Mancari explains, "It was not an easy road when I came out. No matter how hard I tried to fit into society's molds, I could not. I want to be open and proud of who I am, because I needed people like that in my life when I was young." Mancari hopes that people will find the bravery in her story and be able to discover their own inner strength.

When Mancari sings, she shines with authenticity. It is evident that Mancari knows exactly who she is, and her music has a strong sense of identity. But it is her refusal to subscribe to molds and societies trends that sets Mancari apart. Mancari is challenging all of us to throw away the old book and create a new genre of music.
March
Mar 7
Bells Atlas

Soulful noise pop, inspired, propellent psych pop… Trying to nail down the sound of Bells Atlas is a bit like narrating the inner workings of a kaleidoscope – where it's more about tripping out than nailing it down.

A surreal blend of r&b, psychedelia, jazz, and pop, rooted in the cultural bellwether of Oakland, CA, Bells Atlas has supported a number of international artists and shared the stage with acts such as Hiatus Kaiyote, Badbadnotgood, Bilal, Meshell Ndegeocello, W. Kamau Bell, Angélique Kidjo and more. They have also been making a name for themselves nationally as the touring band for NPR's Snap Judgment since 2016, and recently wrapped up a sold-out tour supporting Bermuda Triangle, side-project of Alabama Shakes lead singer Brittany Howard.

Channeling at once the ramshackle lo-fi beats of Tune-Yards and the sighing lullabies of Sade, Bells is like the passing bubbles of an unknown aquatic life-form, music percolates from depths untaken, playing in a deep blue pool of life, death and the fluid in-between.

Mar 14
Maya May- VCS Comedy Night!
Mar 21
Student Showcase

Want to perform spoken word, comedy, drama, or a musical piece? Apply HERE

Mar 28
Jason Chu
April
Apr 4
Ghost of Paul Revere

The Maine-grown, foot-stompin' holler-folk quartet create the type of music for which festivals are made. – The Boston Globe

The result is a sound that the Portland, Maine-based band describes as "holler folk," not because it involves a lot of hollering, per se, but because it invokes the rich communal tradition of field hollers, with their call-and-response melodies, sing-along hooks, and densely layered harmonies. That sense of musical camaraderie is essential to everything The Ghost of Paul Revere does, and nowhere is it more evident than their sophomore album, "Monarch.'