Department successfully hires new Chair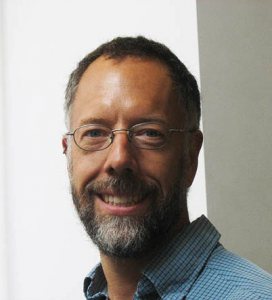 The Biology Department successfully completed its national search for an evolutionary biologist and departmental Chair by hiring Dr. Donald Dearborn, a highly respected evolutionary behavioral ecologist from Bucknell University. At Bucknell, Dr. Dearborn held the Herbert L. Spencer Chair.
Dr. Dearborn's research interests include mating systems, parental investment strategies, host-parasite interactions, population structure, and conservation biology. Says Dearborn, "I am fascinated by many aspects of basic biology, and I also feel a responsibility to safeguard (or repair) the natural world.
In terms of methods, I use a mix of lab work and field work. The lab work generally consists of using genetics tools to tackle questions about evolution, behavior, or ecology. Field work with songbirds and amphibians is being conducted at local sites in central Pennsylvania. On the seabird front, I have worked in Hawaii for many years but have recently added a temperate / subarctic field site in the Bay of Fundy, to provide a better fit between my teaching schedule and the seabird breeding season."
Aside from his research and academic responsibilities, Dr. Dearborn is an avid outdoorsmen, greatly enjoying white water kayaking, rock climbing, and traveling. Dr. Dearborn arrives in mid-June to get settled and begins his duties as Departmental Chair in July. Welcome to Maine! The way life should be!