Health Education
The goal of Health Education at Bates College is to encourage students to think critically about their health choices, and to empower the Bates community to make positive wellness-based decisions. Our mission is to help educate the whole person through holistic wellness programs and learning initiatives based in Alcohol and Other Drug education, sexual respect, bystander intervention, and healthy relationships.
Green Dot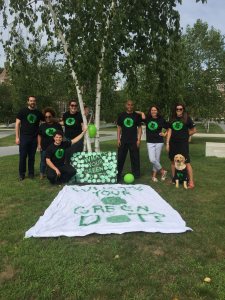 Green Dot is a comprehensive, strategic and research-based approach to violence prevention. Green Dot's teachings, while primarily focused on eradicating power based personal violence, are applicable to everything from physical or sexual violence, to inappropriate language, dorm damage and more. It utilizes peer to peer influence to shift and change cultural expectations. Green Dot focuses on creating two new social norms:
Violence will not be tolerated in this community.
Everyone is expected to do their part.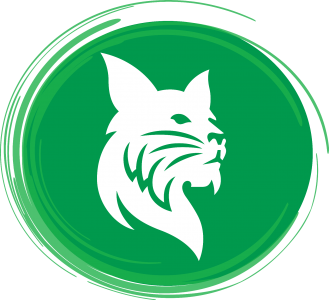 Green Dot not only serves as a form of bystander intervention, but works to challenge and change cultural norms to prevent violence before it even occurs.
"Nobody has to do everything, but everyone has to do something"
At Bates, we offer 1-hour Green Dot Overviews where students learn about Green Dot and basic skills for recognizing and intervening in potentially harmful situations. We also offer 5-hour Green Dot Certification Trainings that allow students to further explore and apply their intervention skills as well as confront personal, peer and situational obstacles that may hinder their likelihood to intervene, even when they want to.
Healthy Bates 101
As you begin your transition to Bates, it is important to consider what you would like your experience to be. Academically and socially, the opportunities at Bates are rich and diverse. Healthy Bates (101) invites you to consider your plans for the four years ahead as you learn important information and practice skills for staying socially and emotionally healthy. Designed by students, Healthy Bates (101) is the start of an important conversation about health and wellness that we invite you to continue throughout your time at Bates.
Liberating Structures and Health Education
In short term 2016, students embarked on a journey with Fisher Qua from Back Loop Consulting in a practitioner taught course. These students served as consultants for our office specifically focusing on health education programming at Bates. Much of their work involved designing activities and interviewing over 150 students about health on campus. Students delved into practice-based evidence, "bringing agility and innovation to [Student Affairs practices] through [course] development, design thinking, and Liberating Structures." Students specifically focused on how to best develop a health program that supports meaningful engagement with health and wellness across a diverse student body.
Student Organization Partnerships
The Office of Residence Life and Health Education frequently partners with student organizations. Students do great work, and the Office of Residence Life and Health Education loves to work together with students toward a common goal. Organizations that we frequently partner with are Bates EMS, Active Minds, and reMasc.
Bates EMS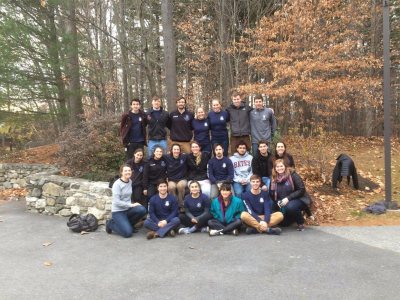 Bates EMS is a non-transporting, state licensed Emergency Medical Service which provides aid for the Bates College campus and community. Bates EMS is composed of student volunteers licensed within the state of Maine at the EMT-Basic level, including a small staff of Wilderness EMTs as well. Available 24 hours a day, 7 days a week during the academic year, crews of three EMTs carry portable, two-way radios with them at all times to provide Basic Life Support to the campus. All equipment required by Maine EMS is carried in the Bates EMS emergency response vehicle including an automated external defibrillator (AED).
Active Minds
Active Minds works to raise awareness about mental health issues and promote a positive, supportive culture on the Bates campus. Through discussions, speakers, film viewings, events, and more we hope to fight the stigma surrounding mental illness with concrete information and an ongoing inclusive dialogue. We have weekly meetings to discuss the mental health issues facing our community and how to best address them.
reMasc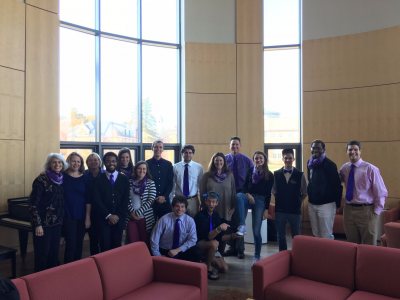 reMasc, formerly Men Against Sexual Violence (MASV), is a discussion and action-based group that closely examines and critiques traditional masculinity on campus and in media. Through weekly group discussion and planning meetings, film screenings, and other open events and rallies, we promote the important message that men can be active agents of change regarding social justice issues, particularly in the context of ending sexual violence. We collaborate with other culture-changing organizations on campus, each of which offers an important voice and perspective on how to go about discussing significant and related questions of masculinity, privilege, race, gender identity, sexual orientation, and class. The group is a reminder to the campus that there are men at Bates who are actively committed to ending violence of all kinds. We are open to members of all gender identities. Visit our Facebook page!