Library Archives
Wednesday
May 23, 2018 9:45 am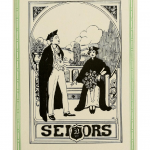 REMEMBER Library and IS checklists before you leave campus. Best of luck in your future endeavors!
Wednesday
May 16, 2018 3:05 pm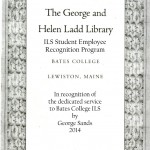 Come browse the personally selected books by our ILS graduating seniors which will now be a part of our library's collection.
Tuesday
May 1, 2018 3:56 pm

Bates is the first college to offer campus-wide access to NPX — a resource that connects theaters, playwrights, and performers!