Adding Video
There are a several ways to add a video to your Lyceum course.
1.  To embed a YouTube Video, you first need to copy to your computer's clipboard the YouTube generated embed code.  Go to YouTube and navigate to the video you want to embed.  Below the image of the video will appear a "Share" link.  Select it.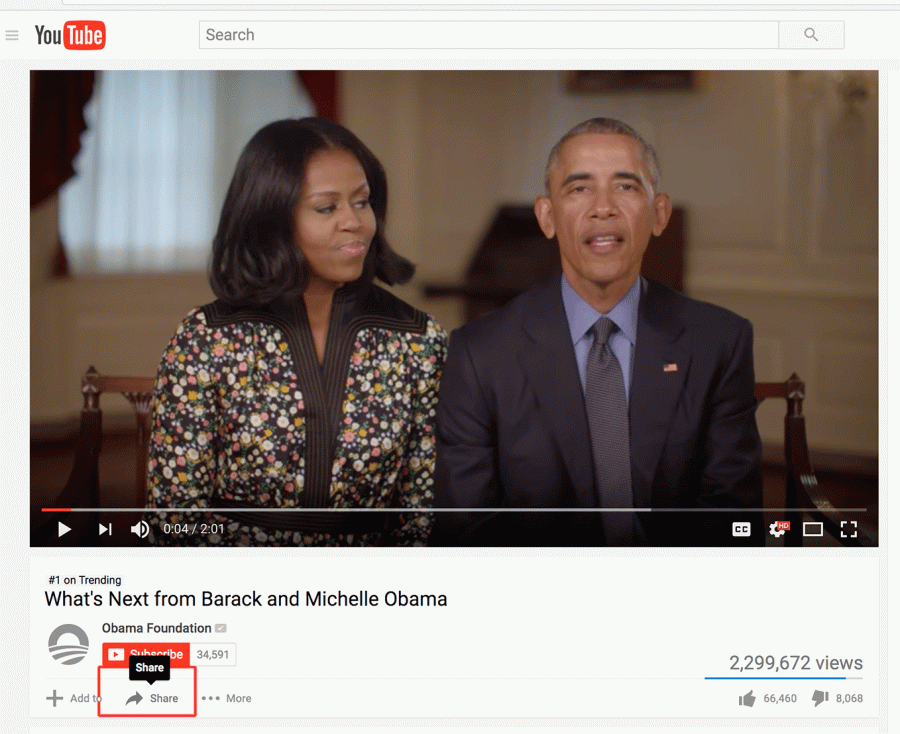 The page will refresh and you will have several options, including "Embed".  Selecting "Embed" will display the embed code.  Copy it.

Log on to Lyceum and select the course where you want to add the video.  Navigate to the course section where you want the video to be made available.  Select "Add a resource or activity. . .."  Under "Resources" chose "Page."
You need to supply a few details in the "Adding a New Page" form. Provide a "Name" for the page (this will also be the name of the link that is displayed on your course home page).  In the "Content" field of the form, select the 'insert or edit an audio/video file' button as shown below:
From the window that pops up, you will select the video tab in the center, then paste the embed link that was copied before into the 'Video Source URL' field.
There are a few options for looping, display size, and more. When you are done, select the "Insert Media" button.
Click "Save and Display" when you are done with any other additions to your page. The page will refresh and your video will appear embedded in the page: