Laser Cutter
The VizLab has a 45w Glowforge Pro Laser Cutter and filtration system along with a small supply of materials available to work with. Any ongoing class projects and custom work needs to be set up and approved by staff and training is always required.
Popular material choices are acrylic, wood, and leather. Some custom examples would be varying types of paper, claybord, and EVA foam.
For training in how to use the laser cutter, contact vizlab@bates.edu to get started.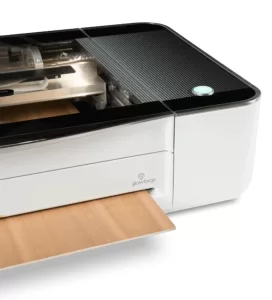 BIO 310: Bioinspiration (Prof. Andrew Mountcastle) "Pangolin Armor" Protective padding from EVA foam.