Lyceum Course Format
Lyceum has multiple course formats to choose from. The default course format is "Weekly," which divides your course into sections by week. The date of the weeks are determined by the course start date, i.e. the first official day of the semester.
You can change your course format. Best practice is to change the format setting before you start adding content. One of the most used alternatives to "Weeks" is a visual format called "Tiles." The Tiles format places your content into a clickable grid, rather than a list: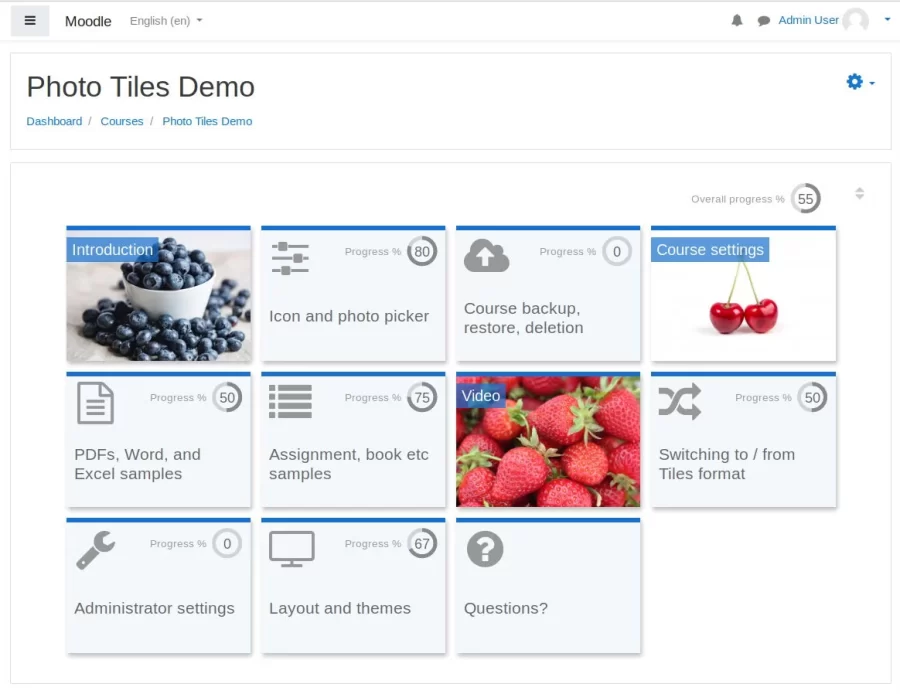 Here's how to change your course format.
Click the Settings link in the top navigation of your course.


On the Settings page, scroll down to the Course Format section and expand it.



You will see drop-down menus for selecting your course format as well as options for how hidden sections behave, and how all sections display on a course page. If you choose Tiles from the Format drop-down menu, the options will change and expand.



If you are changing to Tiles, here you can choose your tile icon, colors, etc.
Click Save and Display to view your results. You can always change back to Weekly format if you prefer, following the steps outlined here.