Importing/Exporting Grades
Instructors have the ability to import and export grades from the Lyceum Gradebook. Follow these steps to learn how:
Importing Grades
It is possible to import grades into Lyceum. The import file must follow a specific format, and appropriate import settings must be selected. We recommend reaching out to ats@groups.bates.edu if you would like to import grades.
Exporting Grades
To export grades, click the Grades link at the top of your course to navigate to the Grader Report.
From the Grader Report drop-down menu, choose Export. A second drop-down, Export as, will display. You have four different file options to import grades from: Open Document, Plain Text, Excel and XML.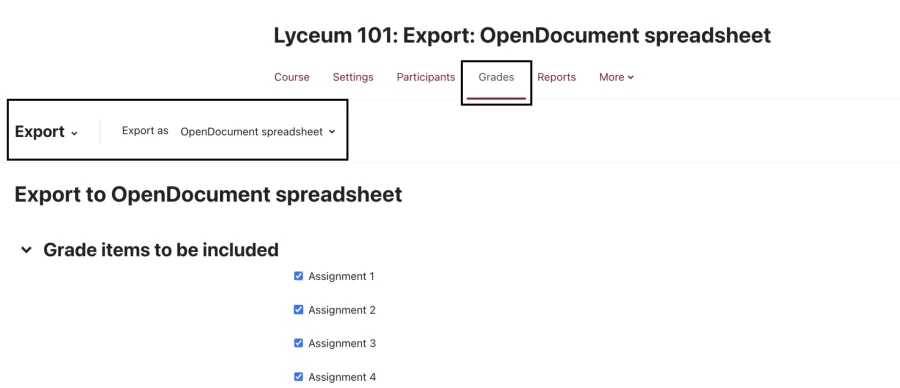 3. Check any Grade items to be included, and select additional formatting options, such as number of decimal places and whether to include feedback.

Click the Download button at the bottom of the page.