Dashboard Filter – Lyceum Courses
Instructors and students have the ability to change how they view their courses on their dashboard in Lyceum. This filter is located in the 'Course overview' section of your dashboard.

Filter
By default, your courses will be presented by the 'All (except removed from view)' filter. This option will show all courses you are enrolled in except those that are removed from view/hidden.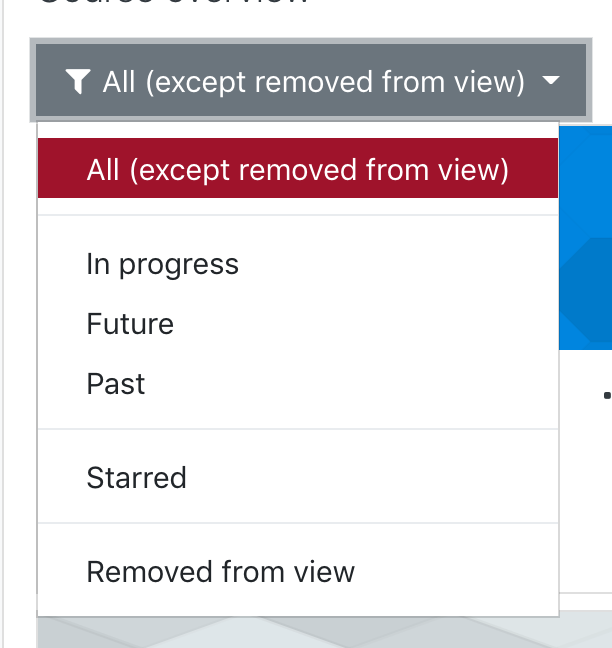 Courses that you are enrolled in but have not started to be taught will appear in the 'Future' filter. These will then be placed automatically in the 'In progress' filter once the courses start date has passed. This filter will show courses that are being taught that current semester only. They will then placed into the 'Past' filter automatically once the courses end date has passed.
Courses that are hidden from student view or starred will appear only in the 'Removed from view' and 'Starred' filters. If you are looking for a course and it does not show in the 'All (except removed from view)' default filter, check the 'Removed from view' filter as that course could be hidden from student view.
Show Alternative Views
By default, the dashboard filter will show the courses in 'Card' view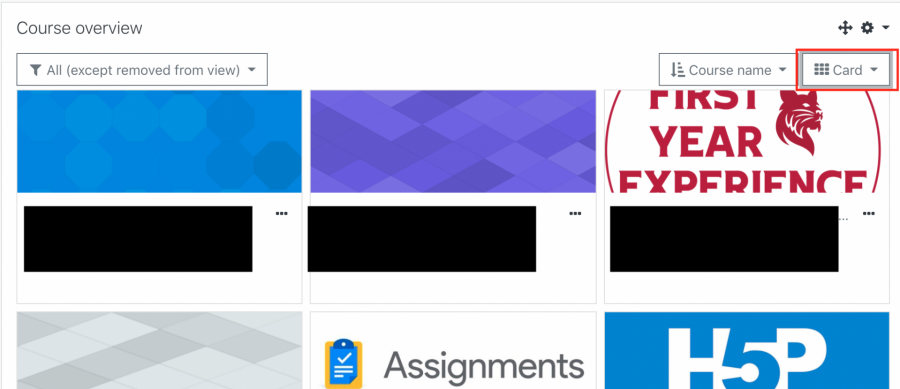 This will show each course in resemblance to a card. As shown above, it adds an image to your courses with a randomized pattern. It also give you the ability to add your own image to each course through the 'Edit Settings' option for that specific course. As an example, the first course in the list has a customised image added to it. If you'd like to view your courses differently, the courses can also be shown in a 'List' or 'Summary' view. This can be changed by selecting the 'Card' dropdown button on the right side of the section.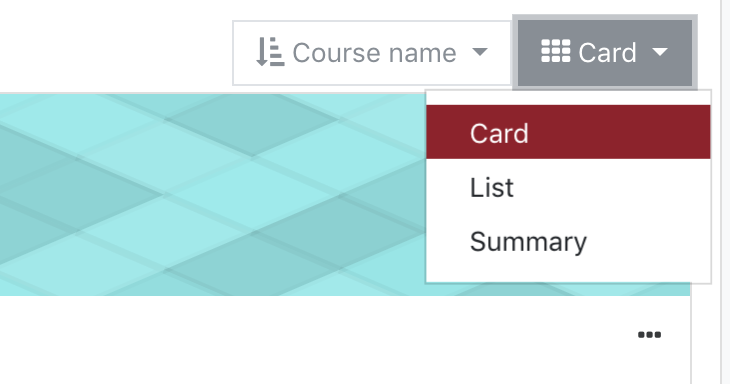 The second option from the list is the 'List' view. As the title describes, all the courses will be in a list format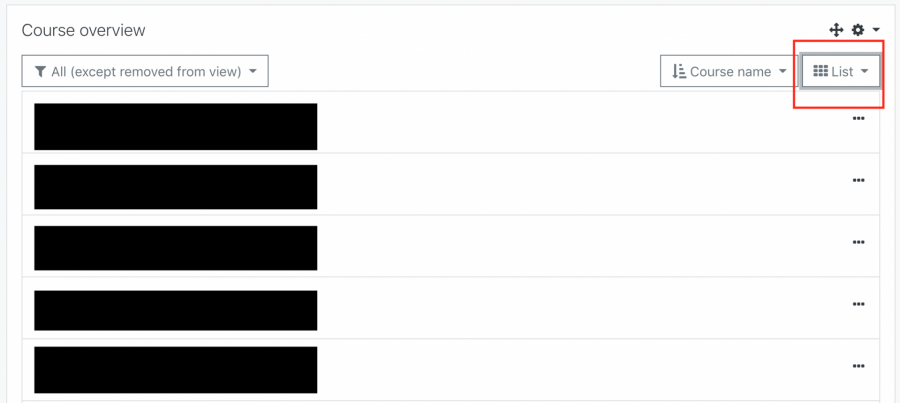 The last option from the list is the 'Summary' view. Similar to the list view, the summary view will be shown in a list format but will include the course description and the icon of the course image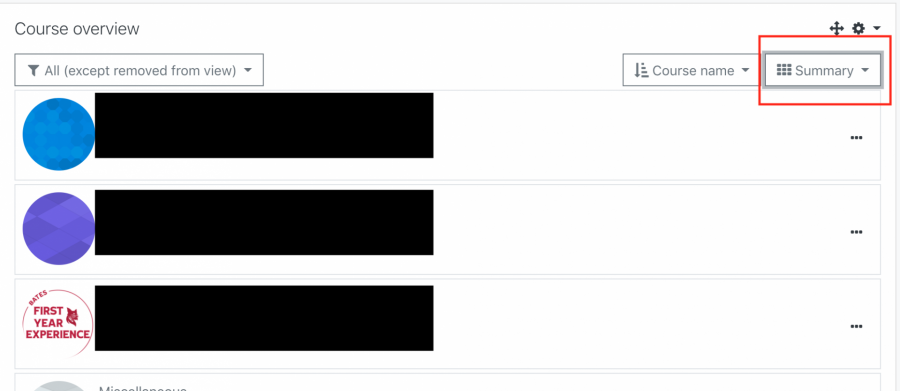 Sort by Title or Last Accessed
By default, your courses will sort alphabetically by the 'Course name'. It also gives you the option to sort your courses from 'Las accessed'. So the most accessed course will shown first on the list and then so on.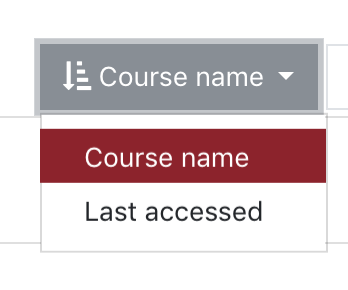 Hide or Star Certain Courses
In all 3 views listed above (Card, List, Summary), select the '…' icon to the right side of the course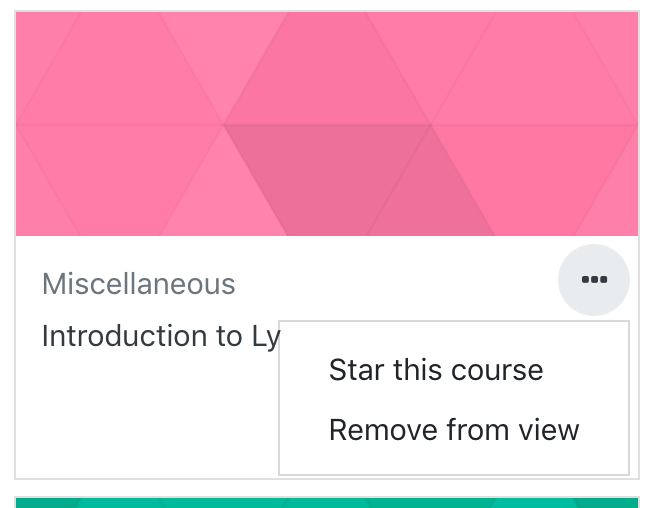 To 'star' a course, select 'Star this course'. Once the course is starred, a red star (as shown above) will display in front fo the course name.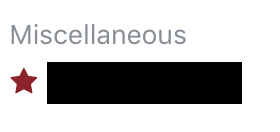 To 'hide' a course, select 'Remove from view'. What this option does is hide the course from student view. You can select this option if you are editing your course with material that you do not wish the student to see yet. You course will then only be shown by the 'Removed from view' filter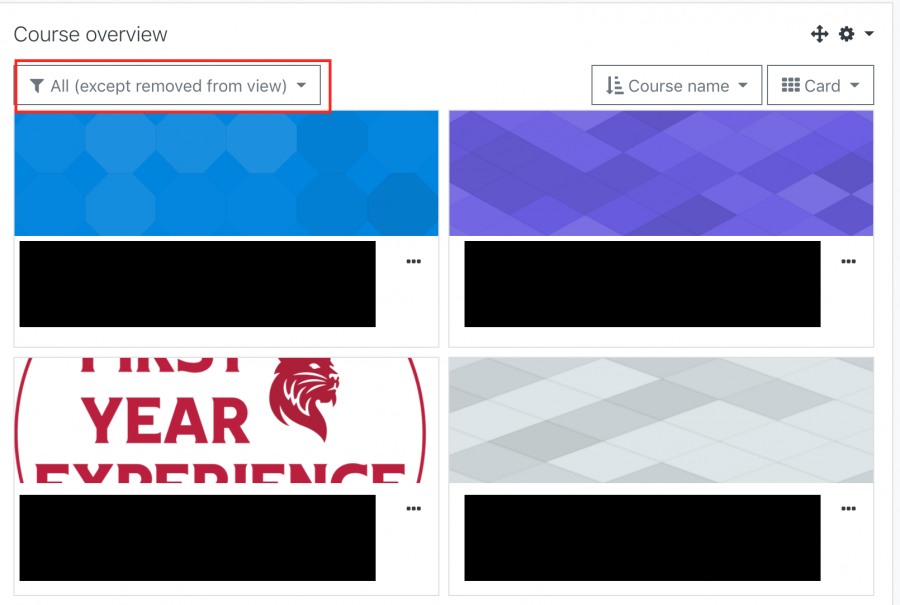 After the course was hidden, it is no longer in the 'All (except removed from view)' filter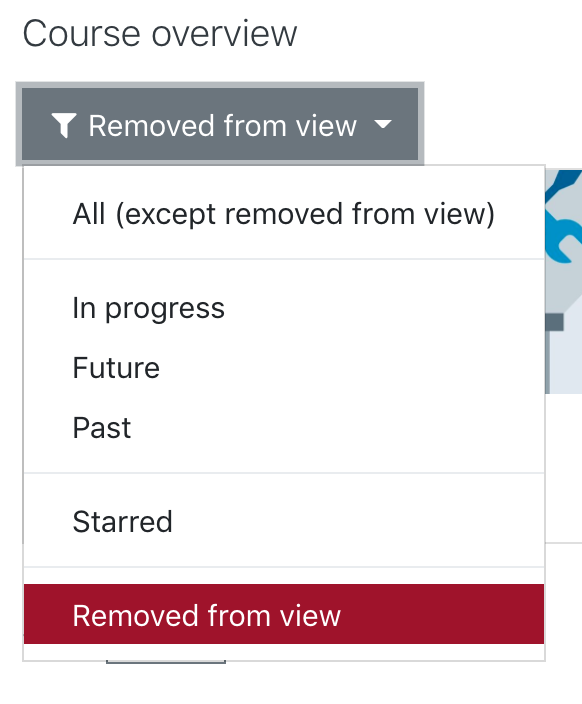 It is now only viewable from the 'Removed from view' filter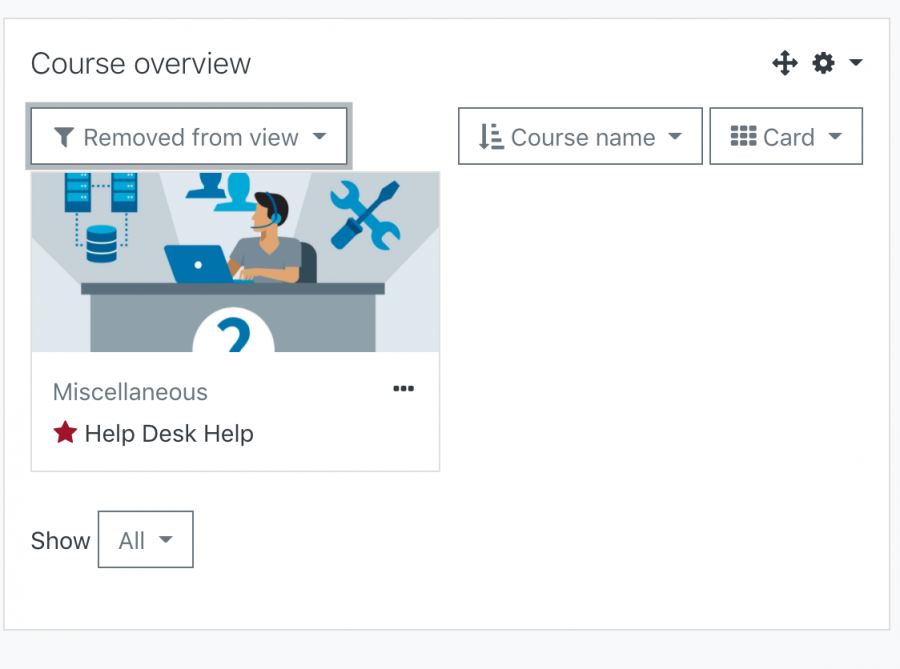 Reset User Tour
Scroll to the bottom of your page and select 'Reset user tour on this page'

This will start the user tour you experienced at the beginning of the update from Lyceum