Make Your Course Visible/Hidden
You can hide or make your course visible to students. Hiding a course allows you to add and delete content before your students have access.
Navigate to your Lyceum course
Select 'Edit Settings"' under the larger gear icon on the right-hand side of the page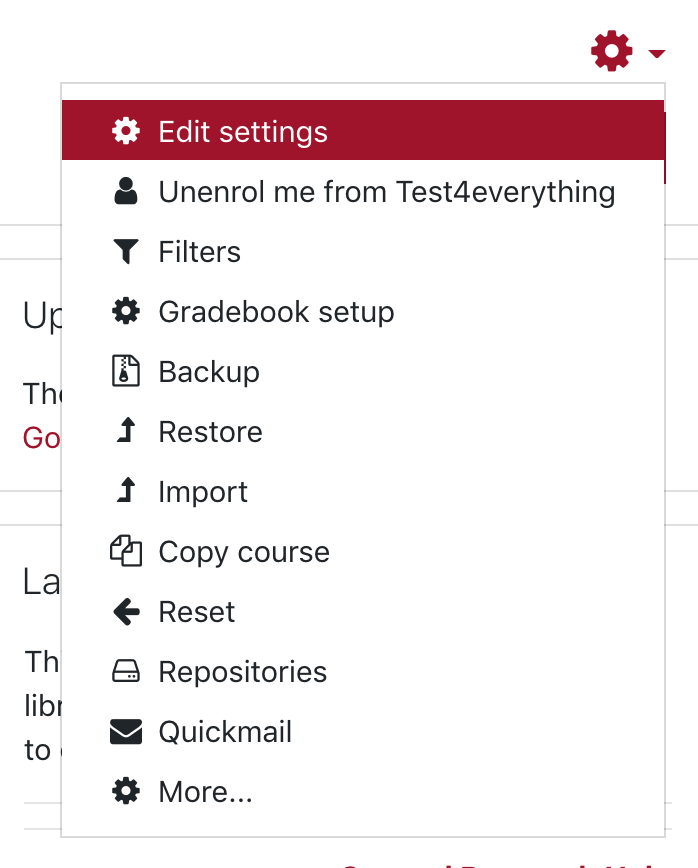 Under the 'General' menu of the 'Edit course settings' page, locate the 'Course visibility' field.
By default, this field is set to 'Show'. To make your course hidden from student view, select 'Hide'. To make your course available to students, change this setting back to 'Show' and save your changes.
Similarly, if you would like to change the visible/hidden options of your course from your dashboard, check the 'Dashboard Filter – Lyceum Courses' tutorial