Admitted Students
To the Bates Class of 2024, you are about to join a community of passionately curious, unapologetically smart, stubbornly modest people in a joyful search for what's next. Welcome!
Connect with your new classmates and us by joining the Bates Class of 2024 Facebook Group and by tagging your photos and tweets with #BatesBound and #Bates2024. You can also show your pride by loading up on some Bates swag from the college store. See below for more information on upcoming events for admitted students and for your next four years!
Update on visiting Bates
Due to the evolving COVID-19 public health situation, in an effort to ensure the health and safety of our community and visitors, Bates College has suspended all admission activities including admitted student programming until further notice. We had planned a number of on-campus events for admitted students and families, and while we are unable to welcome you to campus at this time, we are still looking forward to meeting you and your family.
As such, we are developing opportunities to recreate that connection and excitement virtually. Please stay tuned on the Admitted Student Page, through your email, and via the Bates Class of 2024 Facebook page for evolving updates, and we invite you to to view this special message from our Dean of Admission, Leigh Weisenburger.
We thank you for your flexibility given these unique circumstances, and hope that you know how proud we are of you and how eager we are to welcome you to Bates as a member of the Class of 2024. Again, congratulations!
If you would like to stay current on Bates' response to COVID-19, please refer to the college's dedicated website addressing this matter.
Connect with us from anywhere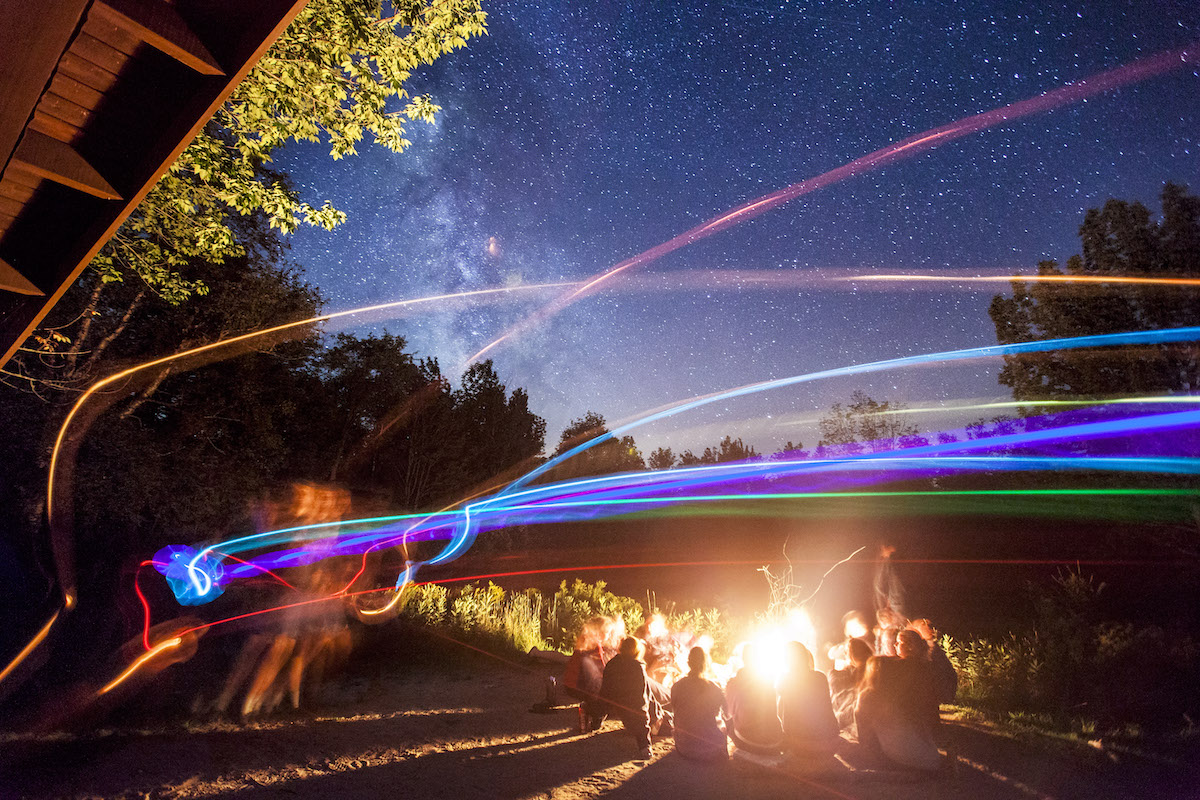 Your Orientation
You represent some of the most talented, engaged, proactive students from across the globe. When you arrive at Bates in August, we want you to have the tools to hit the ground running. Bates' Orientation is designed to help you do just that. Orientation for the Class of 2024 will begin on Wednesday, August 26, 2020.
Learn More About Orientation
Orientation, AESOP, and Bobcat First:
---
Just before the start of classes, you will meet faculty, learn about academic resources, and connect with your future classmates.
With a strong foundation, you will embark on a favorite Bates tradition like thousands of alumni before you. Led by upperclass mentors, the Annual Entering Students Outdoor Program (AESOP) provides you the opportunity to explore Maine beyond our Lewiston campus. Whether you spend AESOP bicycling in Acadia National Park, hiking in Baxter State Park, surfing on the coast, or learning about Maine's agriculture at a local farm, you'll leave AESOP and Orientation ready to take on – and own – your next four years.
Bobcat First is a pre-orientation program dedicated to building Bates connections for first-generation-to-college students. Learn more here.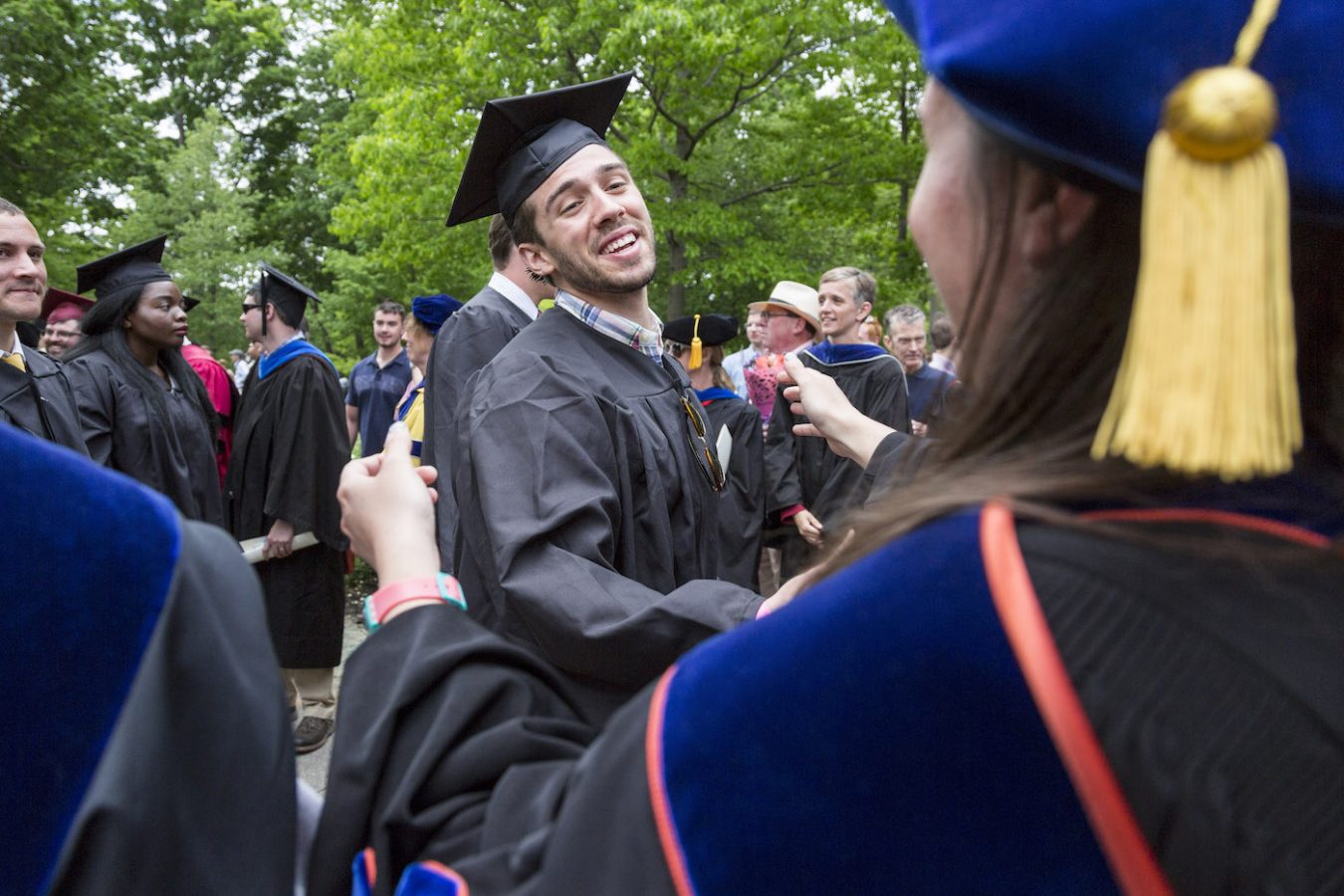 Outcomes
Managed through the Center of Purposeful Work, and based in developmental psychology and pragmatism, the Bates approach to life after college is as unique as it is holistic. We're proud that our students enjoy their time on campus, learn more about themselves, and graduate prepared to engage with the wider world.
Alumni Outcomes
We're not big on stats, but we think these are worth sharing:
---
98%
of 2017 graduates who responded to the survey reported being settled.
100%
of Class of 2018 graduates who applied were accepted to law school.
25
graduates will pursue fellowships in Brazil, Colombia, Czech Republic, Germany, Malaysia, Morocco, Nepal, Senegal, and South Korea.
5th
Ranked 5th in the U.S. for Fulbright producers, Bates earned its Fulbright Top Producer honor for the eighth straight year in 2019-2020.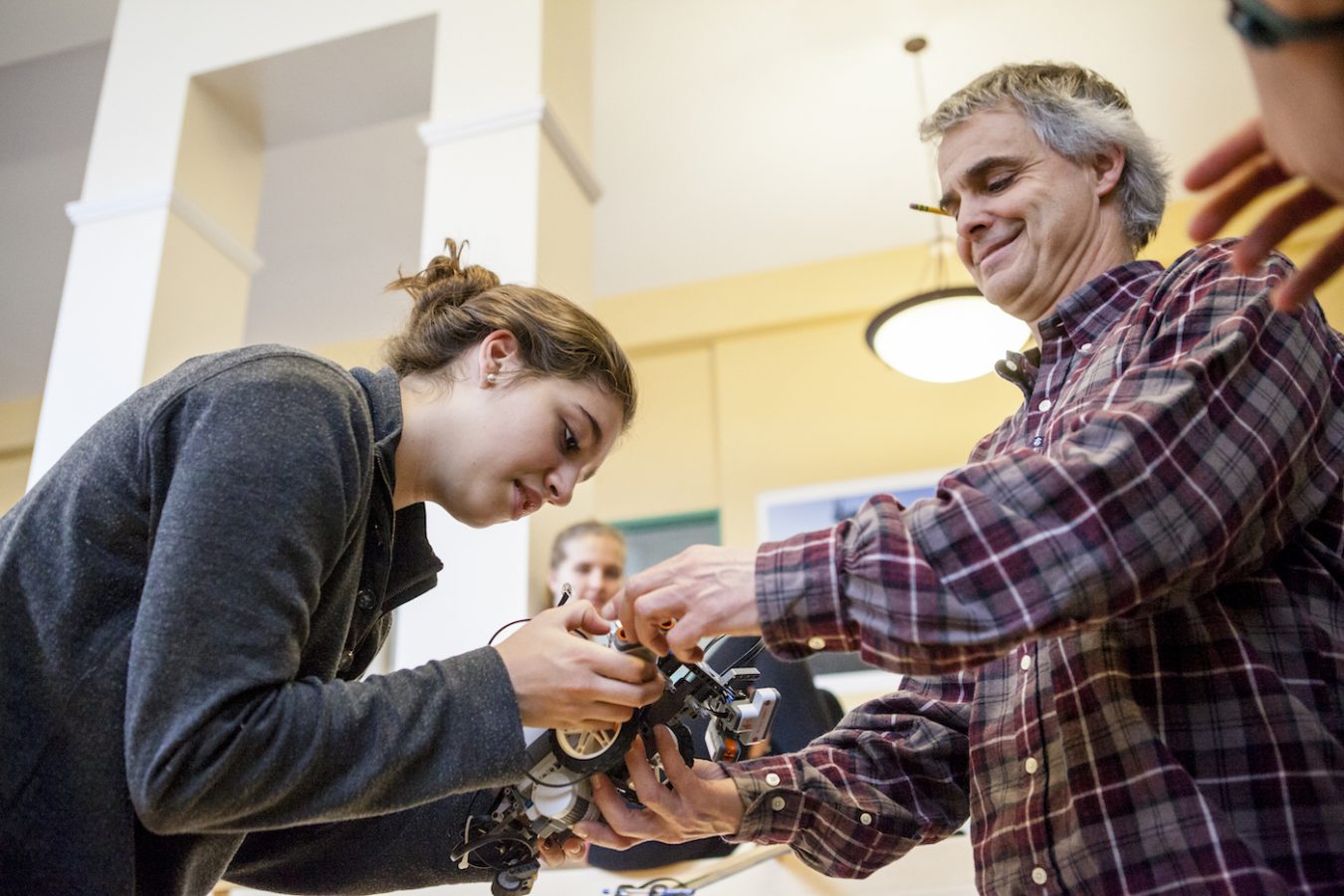 First Year Seminars
The fundamental elements for lifelong learning are strong writing and clear thinking. At Bates, you'll develop both from the start. Our First-Year Seminars (FYS) are small interdisciplinary classes designed to throw you headlong into the skills, practices, certainties, and mysteries of our academic environment.
FYS Catalog
Peep these courses from last year:
---
FYS 438 Animats, Minds, and Mobots
Course description: This course considers the way robotics research has influenced philosophical discussions of the nature of mind and intelligence.
Football, Fútbol, Soccer: The Local Politics of a Global Game
Come explore the politics of soccer (AKA football, fútbol, Fußball, and calcio), with an emphasis on how multiple identities—nationality, ethnicity, religion, class, gender—are expressed through soccer in the U.S. and around the world.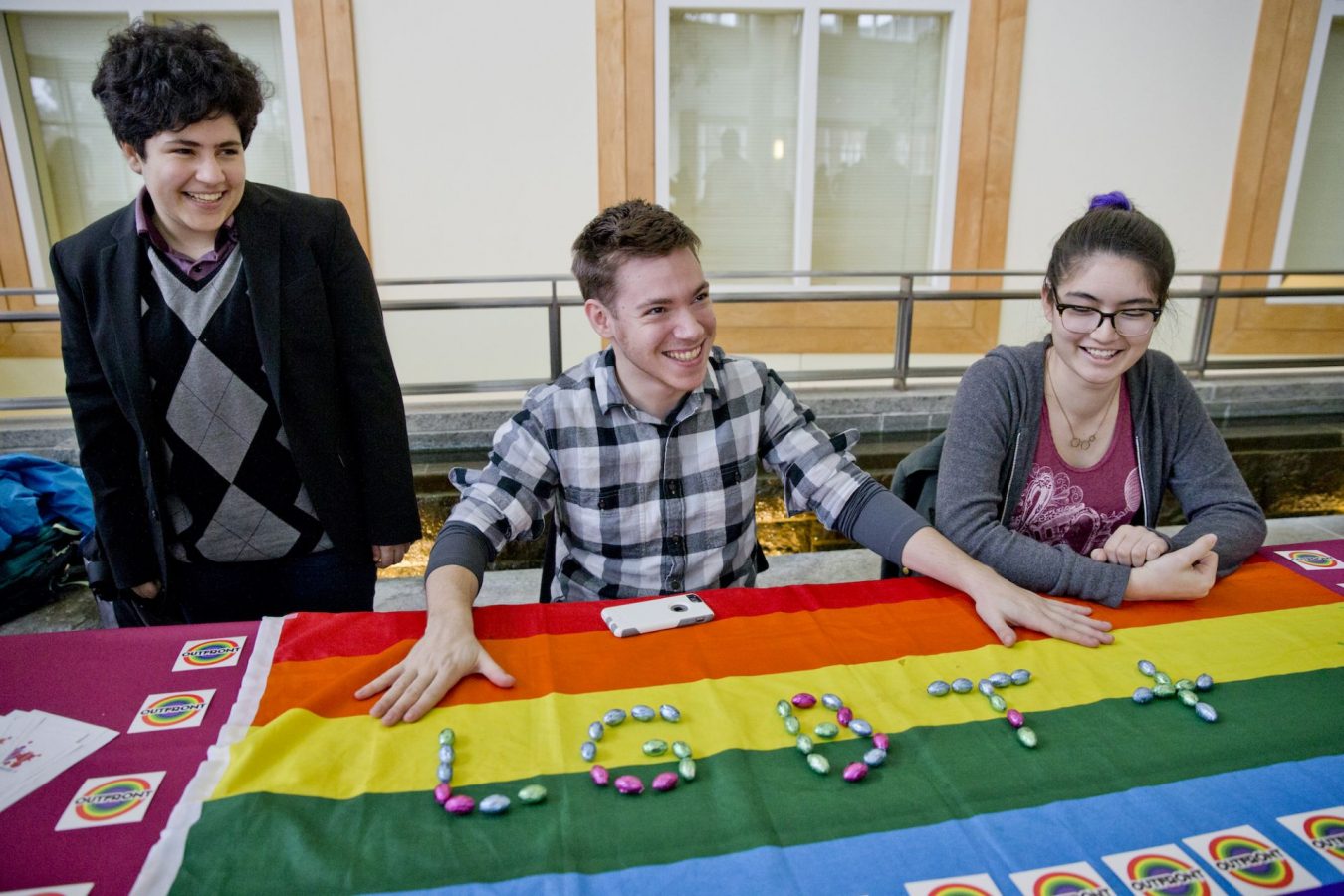 Student Groups
Bates students are outward facing – they know that connecting with others based on interest is the way to make college fulfilling. Because of this, there are over 100 student-run groups, and they're open to all students (that's just how we do things at Bates). Can't find one you like? Create your own!
Clubs & Organizations
Here is a small sampling of the many student groups Bates has to offer:
---
Ultimate Frisbee
Bollywood Dance Team
2.B.E.A.T.S
Environmental Coalition
FIVE a cappella groups!
Outing Club
Investment Club
Brooks Quimby Debate Council
Knit Wits
Investment Club
Fat Cats Competitive Eating Club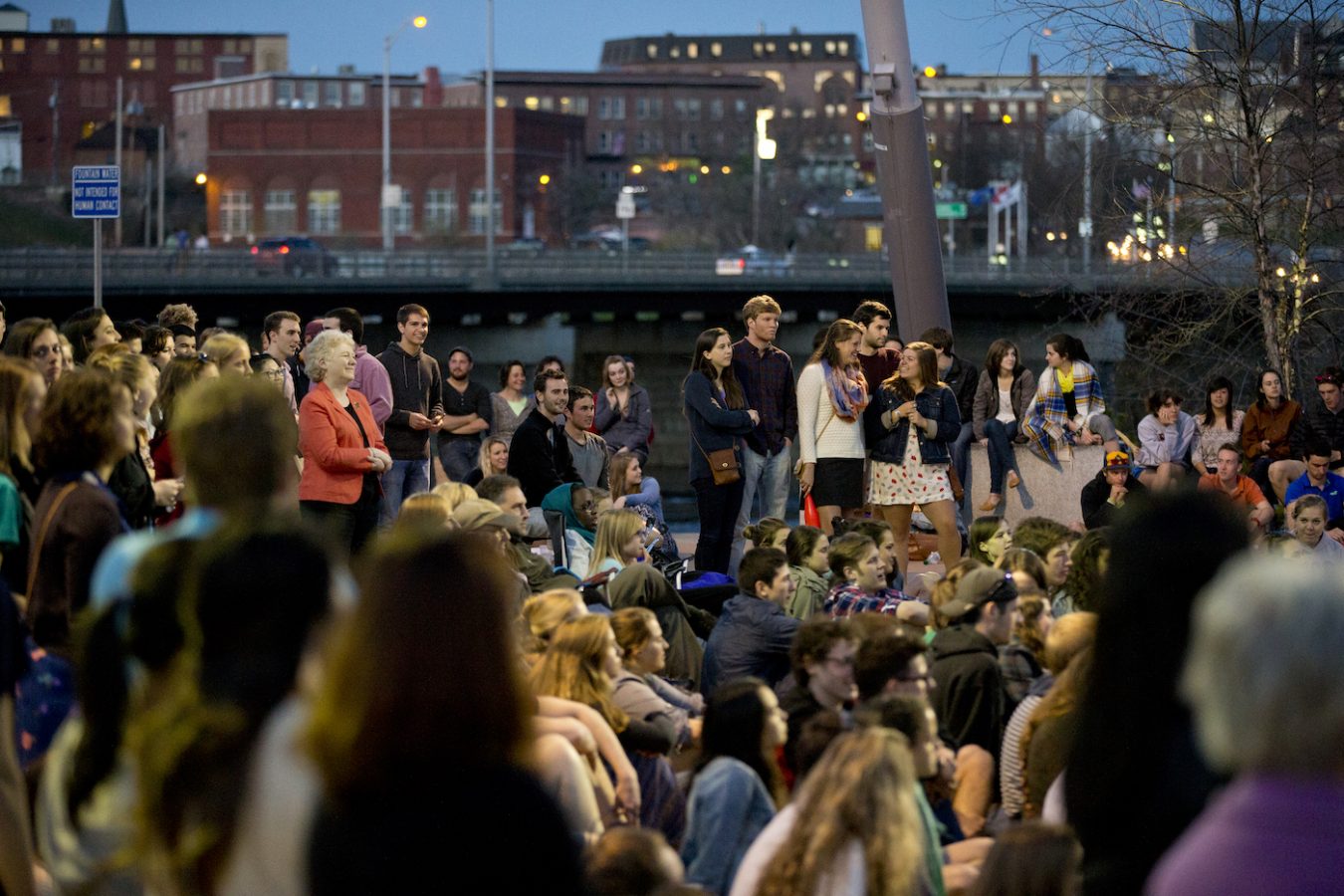 Our Community
We're proud that Bates is a real college in a real place. Since 1855, we have been firmly planted in Lewiston, Maine, and we remain committed to our original ideals of inclusion, growth, and thoughtful disruption. Lewiston/Auburn and the state of Maine serve as the perfect location to build upon our ideals, as our students transform into leaders who are ready to make an impact on the real world.
Community engagement is a hallmark of the academic program at Bates, with close to half of all students taking a community-engaged learning course each year and many students undertaking community-engaged research projects and theses with the support the Harward Center of Community Partnerships.
Other Helpful Information
---
Interested in taking a gap year? Learn more here. If you have questions related to Financial Aid, please reach out to our colleagues in Student Financial Services at finaid@bates.edu. Please be prepared to provide your full name and your personal reference number.