Bobcat Connection: May 11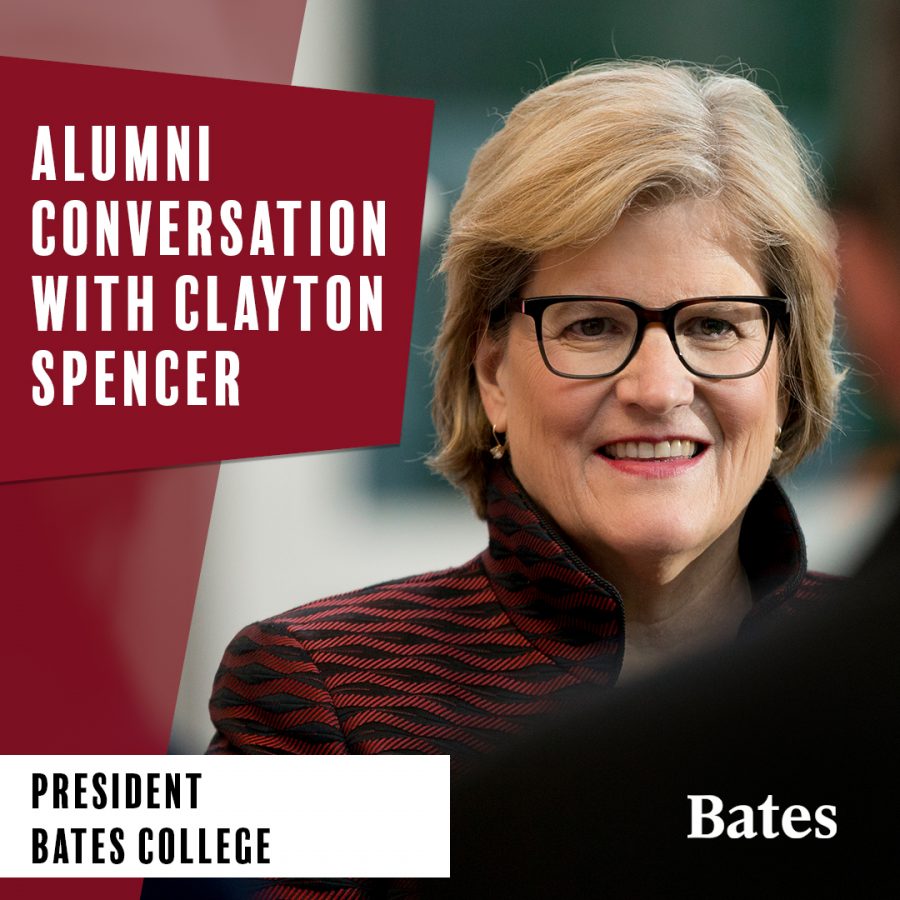 ALUMNI CONVERSATION WITH CLAYTON SPENCER
Monday, May 11
8p EDT
Broadcast via livestream from the Bates website *Recorded*
A "Q & A" with President Spencer where she will update alumni on the state of the college and respond to submitted questions.
---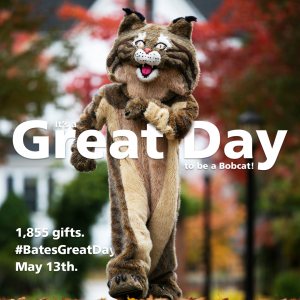 We are grateful for the outpouring of care and concern for Bates students, faculty, and staff. The Bobcat spirit is strong and… It's STILL a Great Day to be a Bobcat!
Your support will strengthen what you love most about Bates. All gifts will count toward our goal of reaching 1,855 donors by May 13. Let's show our Bobcat pride!
Make a Gift Today
!
---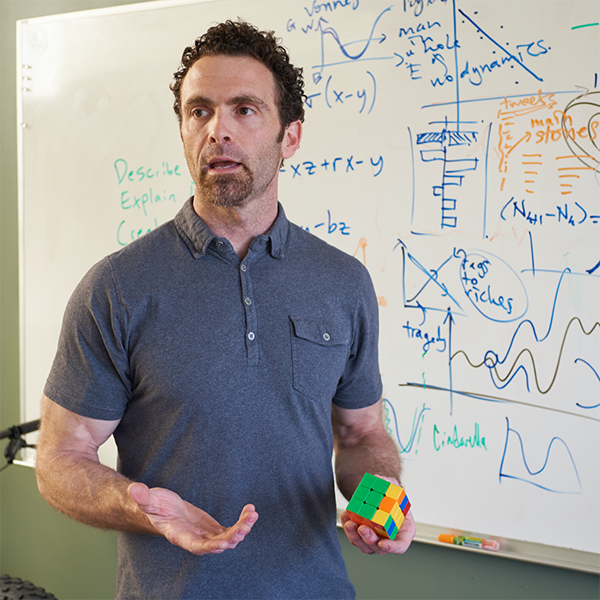 CAN PEOPLE'S TWEETS HELP FIND CORONAVIRUS OUTBREAKS?
Chris Danforth '01, an applied mathematics professor at the University of Vermont, is using an instrument they created, the "hedonometer", to gauge mood primarily using Twitter.
A BITE OF BATES: WHAT BOBCATS ARE COOKING (AND EATING)
EVENTIDE: Those of you who are missing Eventide, the restaurant co-owned by Andrew Taylor '03, with locations in both Portland and Boston, will soon be able to bring a little bit of Eventide home. Eventide: Recipes for Clambakes, Oysters, Lobster Rolls, and More From a Modern Maine Seafood Shack will be released on June 2. Eater has named it one of the best new cookbooks of spring 2020.
---
COMMONS LEFTOVERS: For years, Bates has donated the food that doesn't get eaten at Commons to the Lewiston Trinity Jubilee Center, directed by Bates alum Erin Reed '08. Watch a recent feature by CBS Sunday Morning outlining the increasing demands upon food banks due to COVID-19.
---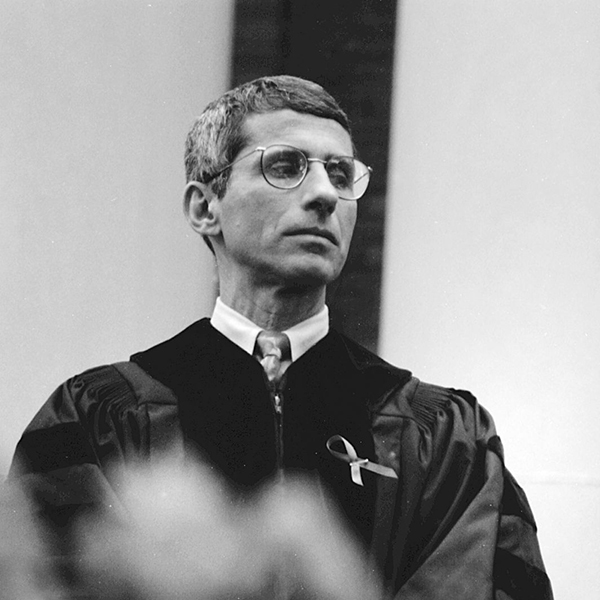 'FOOD FOR THE SOUL': Dr. Anthony Fauci Recalls his 1993 Bates Commencement Visit. "To investigate scientifically is to begin to move from the darkness of ignorance to the illumination of limited understanding. To investigate humanely is to realize that even limited understanding is a gain to be used compassionately."
---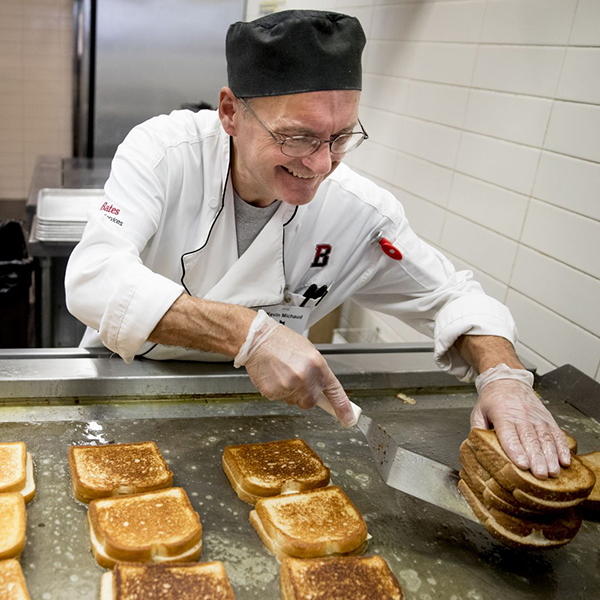 FOR STUDENTS ON CAMPUS, 'Its All About The Comfort Food. Familiar foods and faces from Dining Services ease the way for students still living on the nearly empty Bates campus. Plus, grab the recipe for Bates' General Tso's Chicken.
---
---
Contact Us
Alumni Engagement
2 Andrews Road
Lewiston, Maine 04240
Phone: 1-888-522-8371 alumni@bates.edu