Connect
Discover the many ways alumni and parents can stay connected and involved with Bates.
Alumni Council – The Alumni Council is the governing body of the Alumni Association and serves as the primary liaison between the Association and the Bates administration, faculty, and student body.
The Bates Fund Executive Committee works closely with the Office of College Advancement and the Advancement Committee of the Board of Trustees to lead the college's efforts to increase Bates Fund giving in both dollars and participation among alumni and parents.
Bates Alumni Mosaic – The Bates Alumni Mosaic (BAM) aims to build community among alumni of underrepresented racial, ethnic, LGBTQ+, and ally identities by hosting regional events and programs.
Bates Center for Purposeful Work – The Bates Center for Purposeful Work plays an active role in maintaining an expansive network of alumni who volunteer to share their opportunities and professional expertise with others who have similar interests.
Bates Outing Club (BOC) – The Bates Outing Club has connected hundreds of people to the college in a unique way. The stories they tell, the careers they have followed, the enduring friendships they maintain, are all testimony to the importance the BOC has had in shaping their lives.
Friends of Bates Athletics – The Friends of Bates Athletics is a group of alumni, parents, and friends who are passionately committed to supporting athletics at Bates.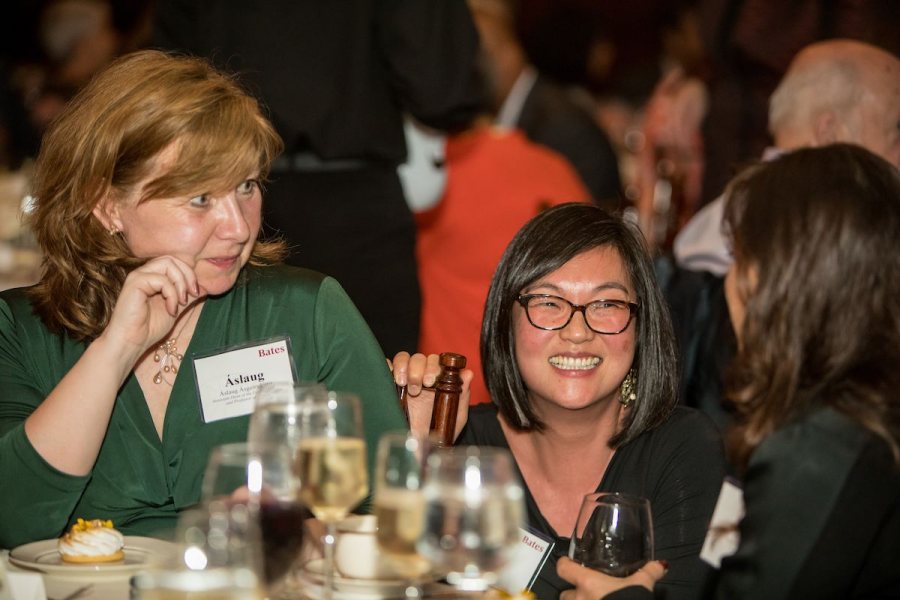 Regional Networks – The Bates Business and Regional Networks support dynamic programming for Bates alumni and parents across the country at a location near you!
The College Key – The College Key, Bates' alumni honor society, provides student aid, recognizes outstanding students and faculty, supports academics, student life, and campus improvements, encourages and recognizes student academic and extracurricular achievement, and contributes to the general welfare of the college.