Bobcat Connection: July 27
A deep dive into the Alumni Council's impact
Meet the Council and learn about their work in the annual impact report.
---
---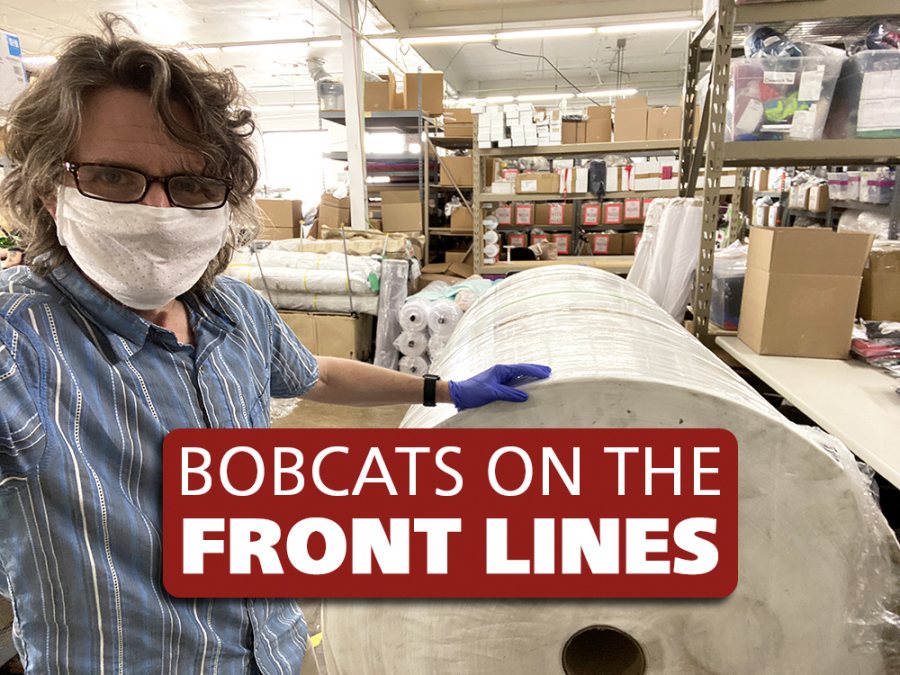 Reid Lutter '93, CEO of Podiumwear Custom Sports Apparel in St. Paul, MN.
"Podiumwear is a craft factory. Our machines are nimble. They are set up to make short runs of multiple [athletic apparel] styles, multiple sizes, and multiple designs. The biggest challenge was transitioning overnight into a factory that could produce one product [face coverings] on a massive scale. For example, we suddenly needed the ability to cut hundreds of rolls of elastic into 6-inch pieces for the masks but we didn't have the right machine. We improvised with one of our fabric cutting tables. Usually, this cut table uses a camera to read pattern markers on rolls of specialty athletic fabric, and then it cuts those pattern pieces out. Right now, it's jerry-rigged up with 24 rolls of elastic so we can feed them through at one time, cutting at 6-inch intervals.
Q: What are you most grateful for right now?
"My family, my health, and the health of my family."
Thank you, Reid!
Learn more about Reid and his business.
---
---
Bates Face Masks
The Bates College Store is now carrying Bates Face Masks, available with an imprint or patch.