Bobcat Connection: September 29 —Back@Bates Edition

BACK@BATES: Oct 2—3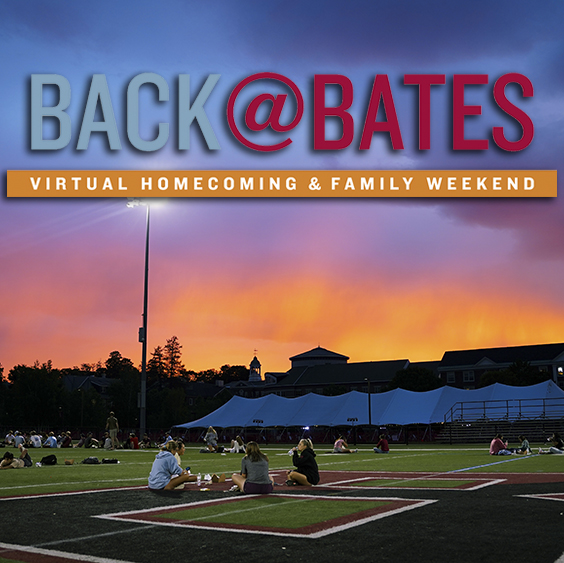 While we can't replace the brisk fall breeze on the Quad, or the roar of the crowd at the game, we can give you a special look at life on campus during this historic time. Register today—and join us for the chance to celebrate everything you love about Bates, and learn about the ways the college is adapting to Covid-19.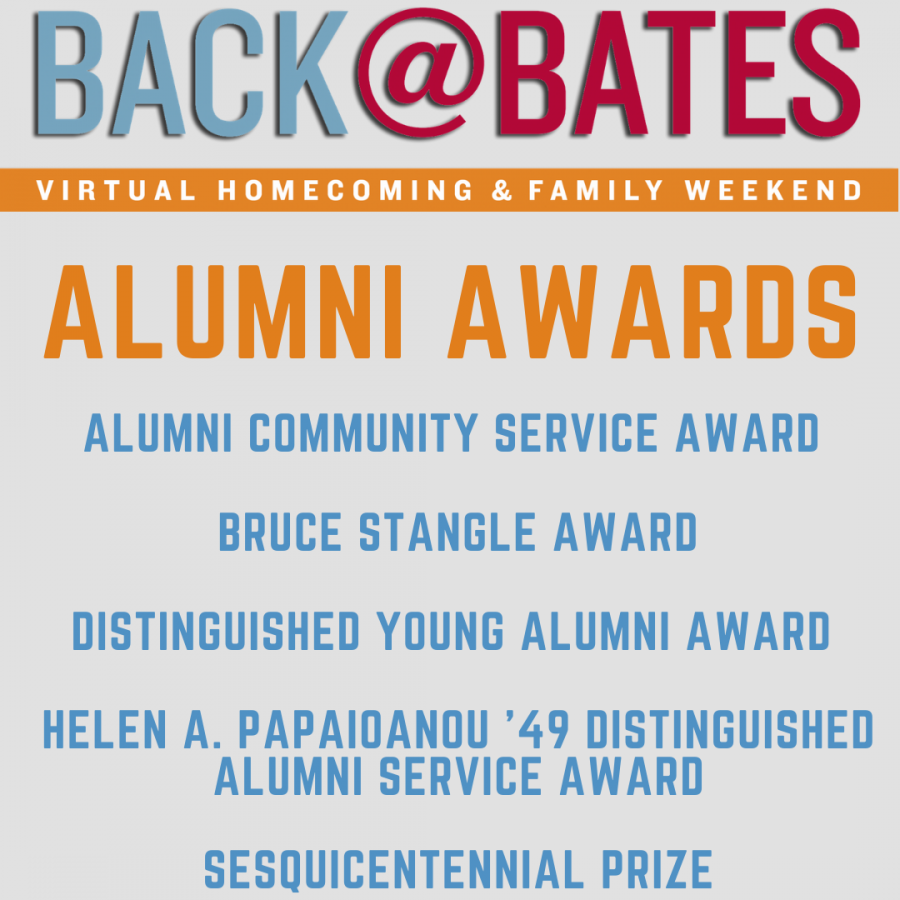 Join us in celebrating Irwin Flashman '65, William "Bud" Schultz '81, Amy Bass '92, Benjamin Lowenstein '92, P'23, Maggie Reilly Fidler '12, and Sangita Murali '12 as they are presented with their Alumni Awards during virtual Back@Bates, on Saturday, October 3 at noon.
---
INAUGURAL BMBAS SPEAKER SERIES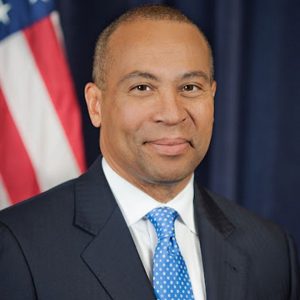 The Benjamin Mays Black Alumni Society (BMBAS) invites you to join them October 1 for the inaugural edition of their new BMBAS Speaker Series. The first speaker will be former Massachusetts Governor Deval Patrick, who will discuss the importance of voting in the 2020 election.
The mission of the Mays Alumni Society is to strengthen Bates College by directly addressing the need for sustainable support for its Black alumni and establishing a productive interaction among Black alumni, students, faculty, and staff.
---
VETERANS PLAZA VIRTUAL DEDICATION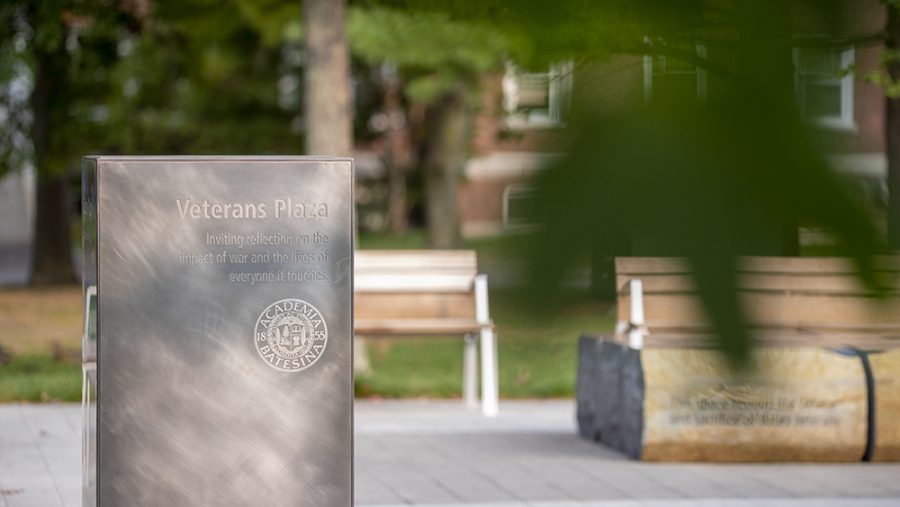 All members of the Bates community are welcome to take part in a virtual dedication of Veterans Plaza on Friday, October 9, at 11 a.m.
Veterans Plaza is located on the path between Bardwell Street and the Mays Center. It is a peaceful and beautiful site honoring all members of the Bates community who have served and inviting reflection by all on the impact of war.
The virtual dedication will include remarks from Captain J.J. Cummings '89, commander of the USS Gerald R. Ford (the world's largest aircraft carrier); Congressman Jared Golden '11, who served in Iraq and Afghanistan; and several other speakers.
---
BATES IN THE CITY!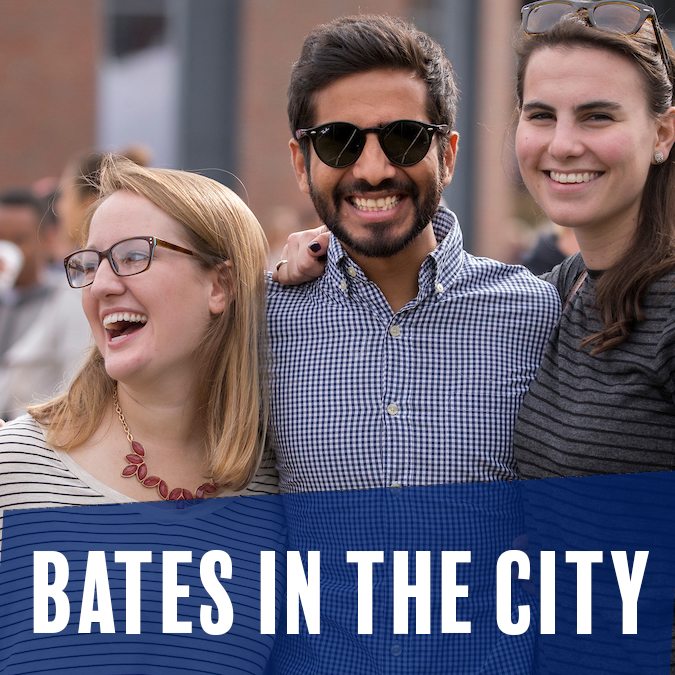 Join us on Tuesday, October 13 to mingle and make meaningful new connections with fellow young alums on Icebreaker, an online platform that provides guided conversation games. We hope you'll join us for a round or two (on Icebreaker!).
It's fun and free to join – register today!
---
DISCOVER BOBCAT READS!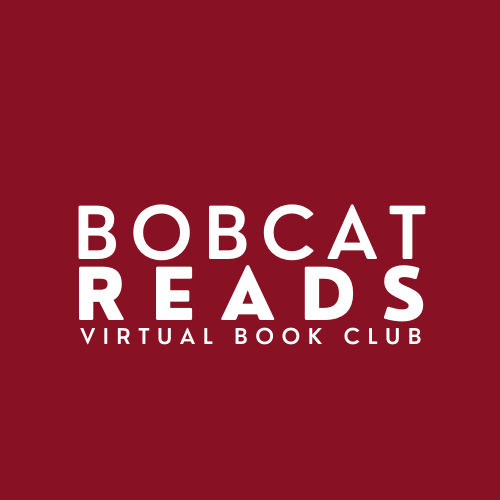 We're excited to announce the Bobcat Reads Virtual Book Club— an online community where you can read and discuss books in the company of your fellow Bates alums. It's free to join—all you'll need is a copy of the book under discussion!
---
---
BATES OUTING CLUB CENTENNIAL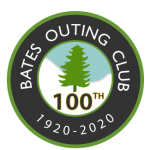 The Bates Outing Club is celebrating its 100th anniversary!
Learn how to get involved, or to see how fellow alumni and students are commemorating the Centennial.
---
Like what you see? Would you like to continue to see more?
Subscribe to receive the Bobcat Connection via email.
Contact Us
Alumni Engagement
2 Andrews Road
Lewiston, Maine 04240
Phone: 1-888-522-8371 alumni@bates.edu