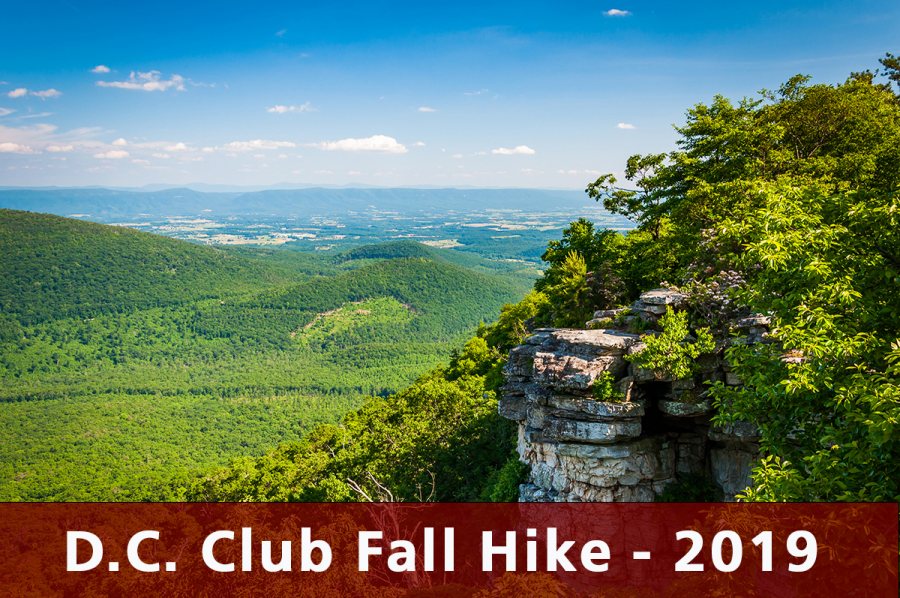 D.C. Club Fall Hike 2019
Saturday, November 2, 2019 — 10:00am

Join Bates alumni on Saturday, November 2, 2019 for a 7-mile hike in the George Washington National Forest, not far from Front Royal, Virginia.  Our ascent brings us up through Veach Gap and along the ridge of Little Crease Mountain, to the high point at a spectacular overlook of Massanutten Valley, the Shenandoah River, and the Blue Ridge Mountains of Shenandoah National Park.  Lunch with a view!  With approximately 1,050 ft. of vertical gain, this is considered to be a moderate, not-overly-strenuous hike.
This hike will take around 4 ½ hours, including lunch and breaks.  We will begin our hike at 10:00AM SHARP at the trailhead parking area.  Allow ample time to arrive; it's about 1:50 hours from DC.
Bring plenty of water, pack a lunch, dress in layers, and wear appropriate footwear.  Clouds and sprinkles will not deter us.  In case of rain, we will postpone.  If time allows, after the hike, those interested will stop in at a vineyard and/ or local inn for dinner.
Reservations are required and space is limited.  To RSVP and for more information, please email Jerry Donahoe.  Please provide your name, address, cell phone number, and preferred email address in your message so we can communicate/ coordinate prior to the hike!  More hike details and driving directions can be found at:    http://www.hikingupward.com/GWNF/VeachGap/