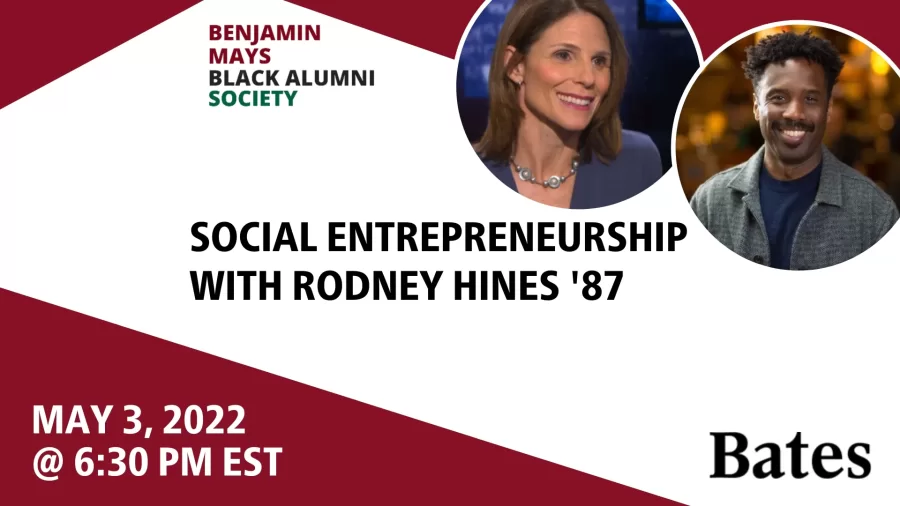 [Watch Recording] Social Entrepreneurship with Rodney Hines '87 & the 2022 BMBAS Recognition Awards
Tuesday, May 3, 2022 — 6:30pm

Learn about Rodney Hines' journey from Philadelphia to Bates College to Seattle. Hines' love of community, passion for social change, and affinity for brewing led to him owning his own brewery, Metier Brewing Company. Moderated by Stephanie Leydon '87.
Followed by the 2022 BMBAS Recognition Awards Presentation:
The Henry Chandler Legacy Award
The Outstanding Senior Award
The Stella James Distinguished Service Award
Sponsored by the Benjamin Mays Black Alumni Society and Bates Alumni Engagement.