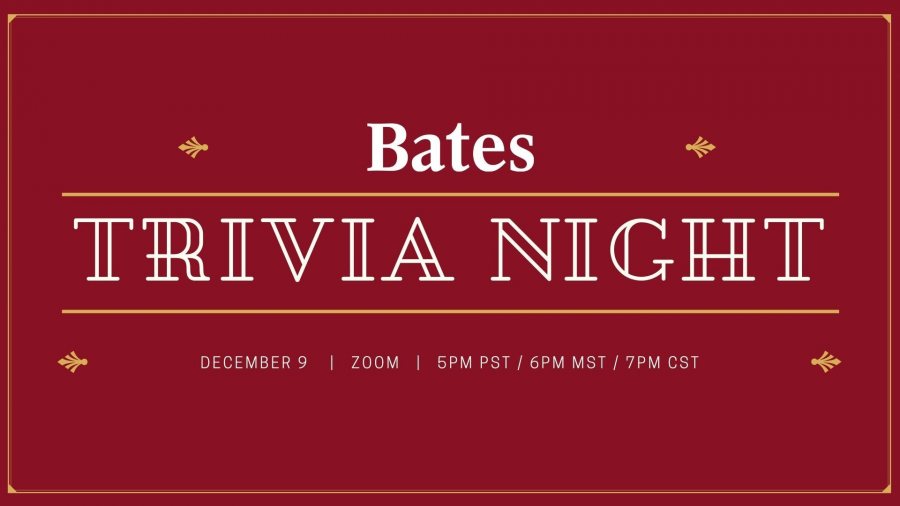 Bobcat Trivia Night!
Wednesday, December 9, 2020 — 5:00pm

Do You Play Trivia? Join in on December 9 with Bates friends!
We're excited to bring Bespoke Virtual Trivia to Bates alumni in your city on December 9!
Cut loose and have some fun with fellow Bobcats who enjoy a bit of friendly competition. Expect a mixed bag of trivia questions including some related to Bates!
There will be 1 Session taking place across 3 times zones:
Your team is only as strong as you make it! Spread the word to your Bates friends and we hope to see you there!