2019 Barlow Travel Grant
Personal Background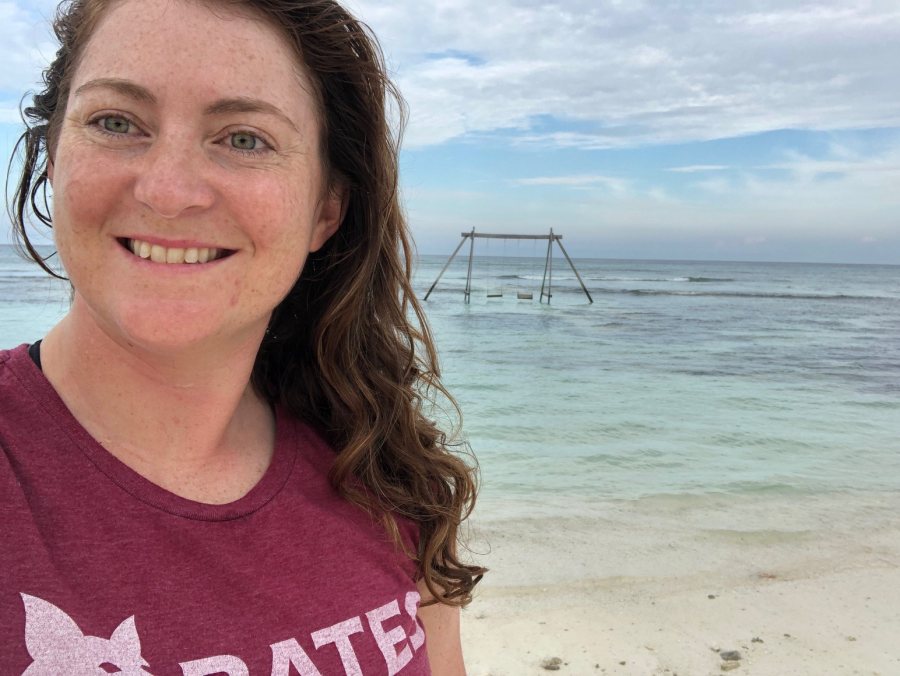 The Barlow Travel Grant allowed me to travel and volunteer on a local island in the country of the Maldives. During my time at Bates, I was always impressed at how my professors such as Tom Wenzel, Will Ambrose and Holly Ewing would so effortlessly intertwine climate science into whatever concept was being covered in class. I gained inspiration from my time with these professors and now as a High School Chemistry teacher have tried to be intentional in incorporating climate science into my curriculum whenever possible. I currently teach at Steamboat Springs High School, located in the snowy Rocky Mountains of Colorado. Tucked away in our small northwest corner of the state, we certainly have first hand experience of how climate change is impacted the high altitudes of the Western Slope, but I was curious to learn and share with my students how the impacts are felt elsewhere.
I was interested in travelling to another part of the world that is experiencing their own impacts of climate change. The country of the Maldives is experiencing very real and significant impacts of climate change due to their low elevation and sprawling atolls, spanning close to 300 miles across the Indian Ocean. I wanted to learn more about how the people of the Maldives are being directly impacted by sea level rise as well as increased global consumption of plastic.
After some extensive research into volunteer programs in the Maldives, I was able to find the Atoll Marine Centre, an NGO that focuses on the rehabilitation and hopeful release of sea turtles that are injured by loose fishing net, otherwise known as ghost fishing. I was able to sign up and volunteer for two weeks at this centre helping them with their mission of marine and wildlife conservation as well as increased public awareness of the phenomenon of ghost fishing.
Trip Report
Flying into the capital island of Male is unlike anything I have ever experienced before. The capital island truly seems to appear out of nowhere, emerging out from a strikingly blue ocean.
From Male, I then hopped onto a water taxi that took me to the island where I would be conducting my volunteer work. Naifaru Island, located in the Lhaviyani Atoll in the Northern Region of the Maldives, is approximately 90 miles north of Male which translates to about a 3 hour speed boat ride. I was in complete awe at how spread out all of the atolls are from one another and I was not surprised to hear that the Maldives is one of the most geographically dispersed countries in the World.
On the first day, I was able to get situated in my living accommodations, a modest boarding house situated right next to the main harbor on Naifaru Island.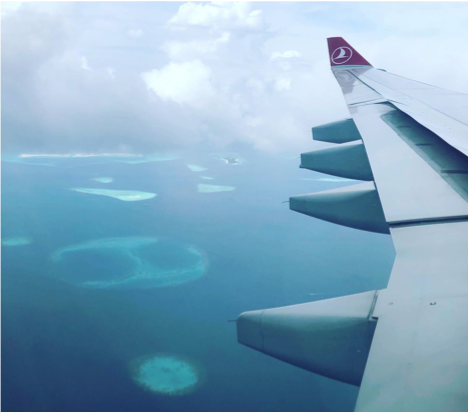 The next day I was able to start my first shift at the Atoll Marine Centre. From day one, it was apparent how hard these Marine Biologists and Volunteers work to ensure that all of the sea turtles at the centre are well cared for. Most of the turtles were found severely injured due to ghost fishing with several turtles having amputated flippers due to their injuries.
As a volunteer at the Centre, most of my days consisted of helping the Marine Biologists feed the turtles as well as apply any antibiotic ointment on any wounds healing on their shells or flippers. In addition, every day we had to drain and clean all of the tanks where the turtles were being housed.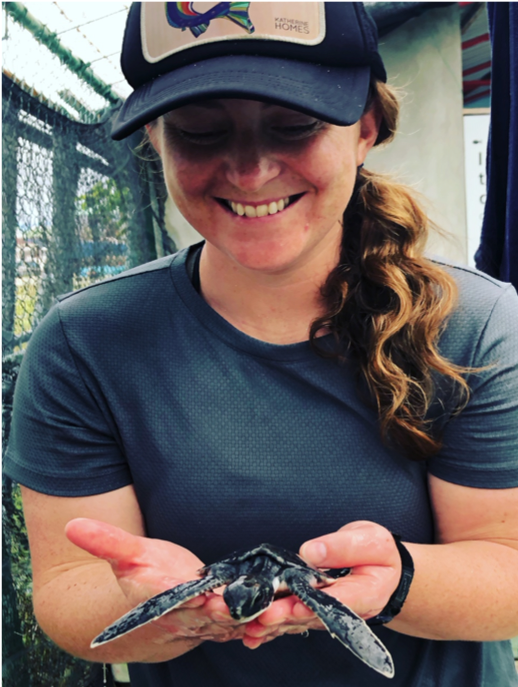 I had originally picked early December for my trip as the typical Dry Season for that area in the Indian Ocean ranges from November-April but unfortunately, there was pretty consistent rainfall during my time in the Maldives. While this is not atypical for that time of the year, it showed just how low lying this country truly is and how the impending sea level rise might severely impact local inhabited islands such as Naifaru.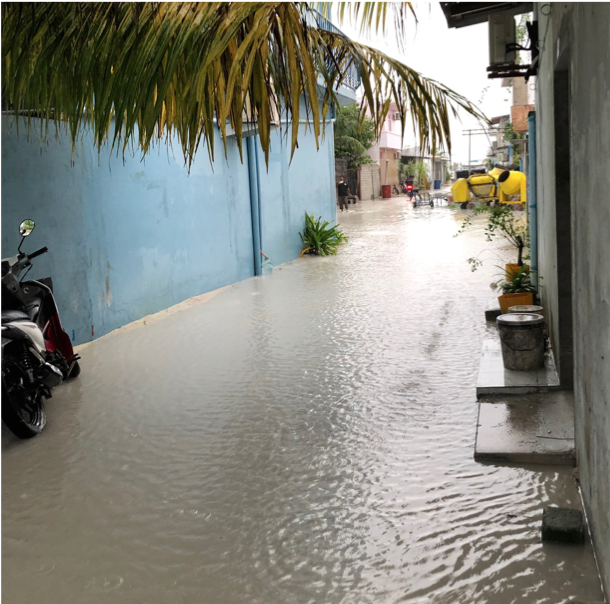 During my short two weeks on Naifaru, I was able to gain a deep appreciation for these amazing sea creatures. Several of them are unable to be released into the wild due to their injuries while others simply just needed to gain strength in their existing flippers prior to release. All of them are kind, inquisitive, and impressive animals.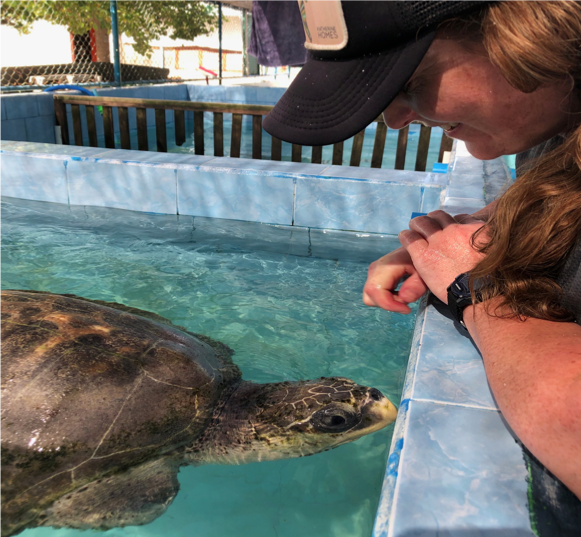 In addition to providing care for these animals, the Centre would also reach out to the local community to teach them about marine conservation as well as help facilitate beach cleanups around the island.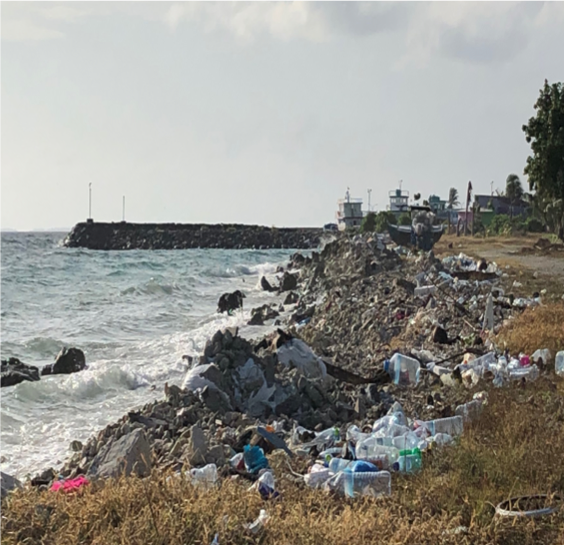 Reflection and Next Steps
This trip was truly eye-opening and inspiring in so many ways. On one hand, it was difficult to see how the consumption of single-use plastic is destroying some of the most pristine and stunning beaches in the world. On the other hand, it was inspiring to see how the people at this Centre are working so diligently to care for these animals while also helping to shift the cultural appreciation of the local beaches and the need to keep them clean for future generations. I already plan on incorporating more information about the chemistry of plastics into my curriculum as well as shedding more light on how the fishing industry is impacting wildlife with the impacts of ghost fishing. The plight of the people of the Maldives also will help highlight how people all over the world are experiencing and responding to climate change. If you would like to know more about the Atoll Marine Centre efforts or how you can donate to their cause please visit: http://atollmarinecentre.com/
I would also like to add that I was a recipient of a Barlow Grant when I was studying abroad in New Zealand during my Junior Year at Bates. I am profoundly grateful that some of the most transformative experiences I have had in my life are a direct result of the generosity of Bates College, David Barlow '79, and the Barlow Grant, so with all sincerity, Thank You.