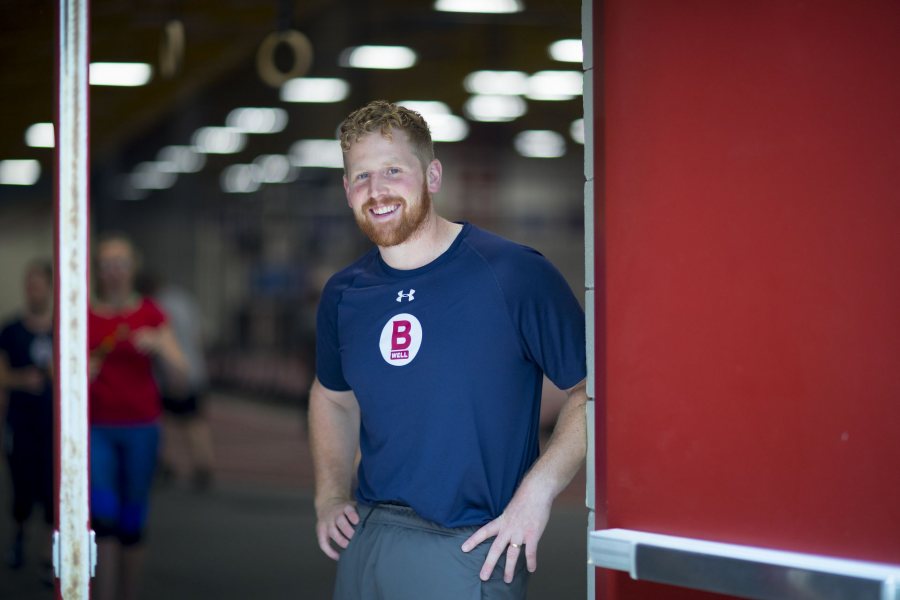 Bates B-Well Virtual Boot Camp
Friday, June 5, 2020 — 12:00pm

In a time where we are all socially distanced you may be finding it difficult to stay active. Over the past week, the Bates B-Well (wellness) program has been piloting some virtual fitness sessions through Zoom and we are now excited to be offering a free Boot Camp class to the Bates Alumni community!
Classes are bodyweight based — although I recommend you bring a towel, a dumbbell or a weighted item, such as a gallon of water, water bottle or a canned good — that you can grip in one hand.

Modification for lower impact moves will be provided.
To participate you will need Zoom, which can be downloaded here: https://zoom.us/download. Zoom lets you connect in a variety of ways – from a laptop to a phone app.
As a Zoom participant, you are given the option to hide or display your screen.
A strong internet connection is needed to stream seamlessly without interruption.
We are excited to be offering this opportunity to bring the Bates community together and I look forward to seeing you!
Mike Milliken
Bates Wellness Program Manager
Register:
You need only to register once. The Zoom link is good for every Friday.