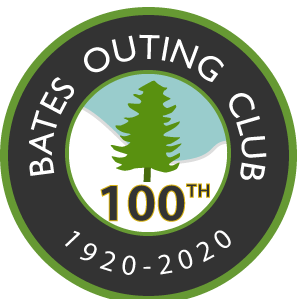 Bates Outing Club Centennial Celebration
Saturday, October 15, 2022 — 7:00am

Save the Date!
The Bates Outing Club will be holding their Centennial Celebration October 15-16, 2022!
We look forward to welcoming all past and current members to campus to finally celebrate 100+2 years of Outing Club history.
Registration opens on September 6th and we will have a full schedule posted at that time (there will be some informal events held prior and post the 15-16th timeline as well!).
In the meantime, we are looking for volunteers for many aspects of this reunion to make it a successful event. Please fill out the form below to indicate your volunteer interest and provide feedback.
For more information, contact Stephanie Dumont at 207-786-8370.
BOC Centennial Volunteer Interest and General Feedback Form