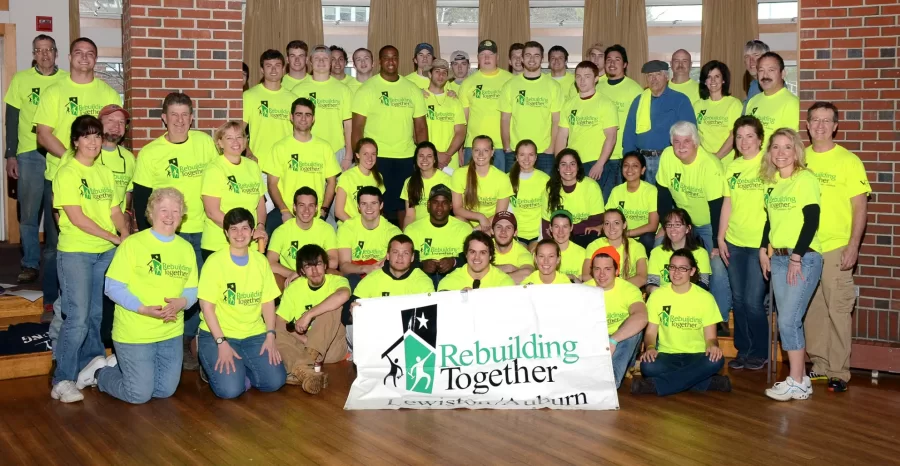 Bates Serves – Rebuilding Together L/A May 7th is Rebuilding Day!
Saturday, May 7, 2022 — 7:00am


On Saturday, May 7th, Rebuilding Together L/A joins forces with volunteers from the Bates campus and it's extended family to work on houses in the area, providing necessary improvements for homeowners who cannot afford to do the work themselves. Everything we do is at no expense to the homeowner.
Rebuilding Together is a national nonprofit organization, started by the mother of Bates alum John Scott Johnson '04. Their mission – repairing homes, revitalizing communities, rebuilding lives. Since John Scott started the L/A chapter when he was a student at Bates, we've helped over 100 homeowners in the community. The day will start with coffee and donuts at 7 a.m. in the parking lot of the Lewiston Armory, 65 Central Ave. – just a short walk from campus – and from there you'll join a member of the board of RTLA at one of the project sites. We will leave to go to the project sites no later than 8 a.m. BREAKFAST AND LUNCH ARE PROVIDED. REBUILDING TOGETHER T- SHIRTS WILL BE GIVEN TO EACH VOLUNTEER AS WELL.
The registration form is attached. Also there are links to Rebuilding Together's national office and to the local affiliate to give you more information. We hope you'll join us!
REGISTRATION