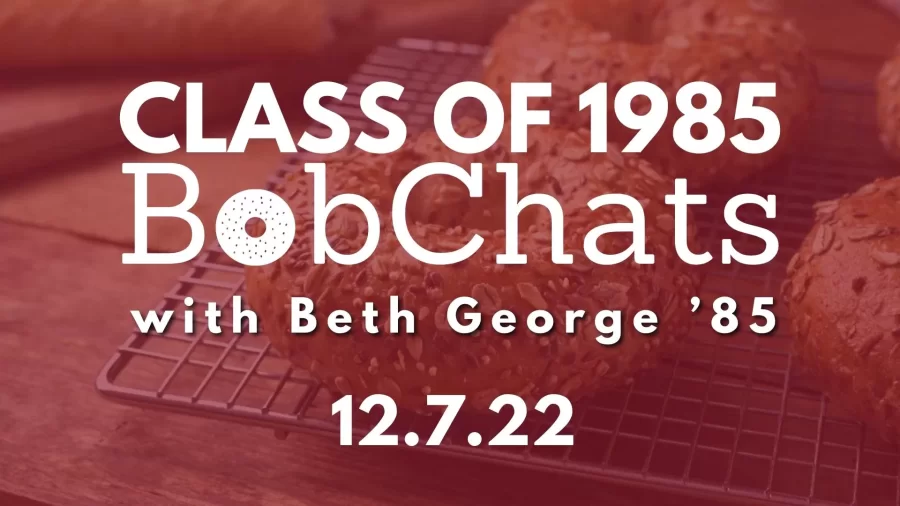 BobChats with Beth George '85 [Recording Available]
Wednesday, December 7, 2022 — 7:30pm

The Building of a Bagel Empire
We're excited to get together between the holidays and hear from another one of our very own '85 Bobcats!
Wednesday, December 7, 2022
7:30-8pm: Class of 1985 Social "Hour"
8-9pm: Hear from Beth George '85 and Q&A
Beth George '85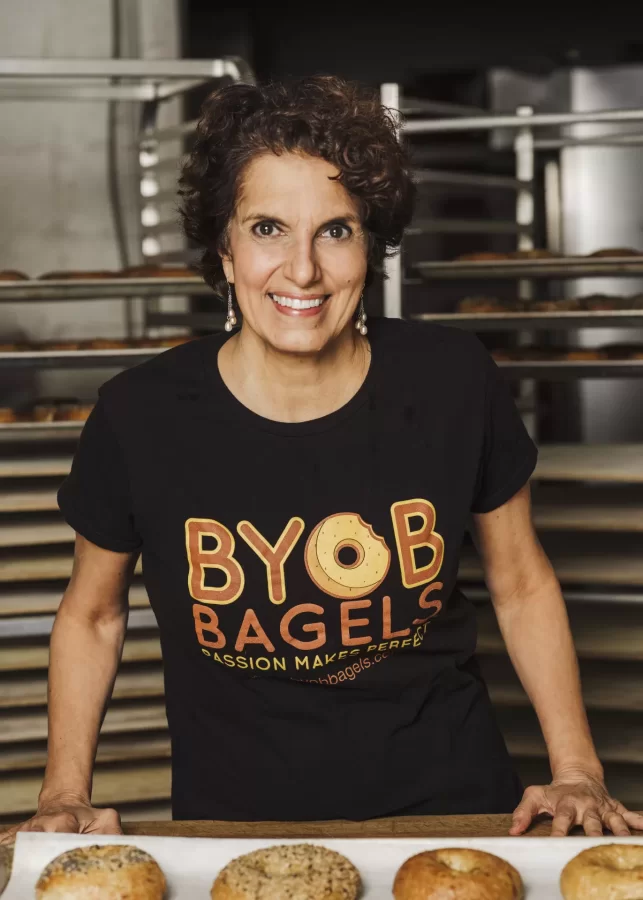 When Beth George's young son became intolerant of wheat, she took matters into her own hands, quite literally, and started experimenting with spelt breads in her home kitchen. One loaf became two, two became 2,000 and soon enough Spelt Right Baking was born. After several years, Beth looked for new opportunities and decided that what the world needed was more New York Style bagels, and thus BYOB BAGELS was born.
Come hear how Beth went from being a home baker to being a business consultant to bagel-inspired shops in over 20 countries across five continents. Beth will share the hurdles, curve balls, and fortunate moments that led to a thriving business and where she hopes her career will take her in the future.
Gather with classmates, virtually, and hear from Beth George about her bagel-making business.
---