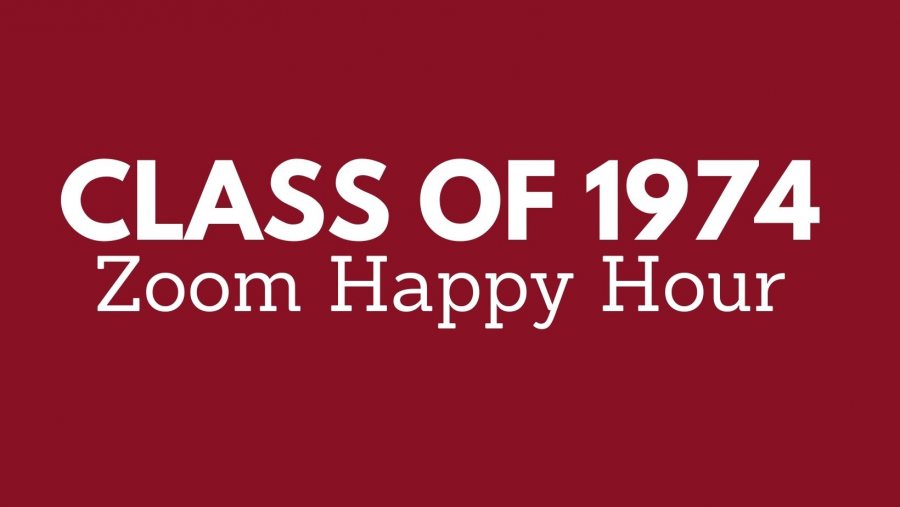 Class of '74 Happy Hour
Thursday, February 25, 2021 — 4:00pm

Wherever you find yourself right now, please consider joining this class Zoom Happy Hour!

Brought to you by Tina Lamson, Don McDade, Vicky Wicks, Karen Harris and Norm Olsen, this is an opportunity for the class to connect!
When RSVPing, please share photos—whether from your time on campus, from moments shared with Bates friends since, or something else you want to share—and the group will look at them during the Zoom. Hopefully this will be an easy and fun way to reconnect as a class. 
If you have questions or a disability and require a reasonable accommodation to fully participate in this event, please contact Casey Andersen '12 (she/her) via email (randerse@bates.edu) or telephone (207-755-5976) to discuss your accessibility needs.
See you there!
RSVP:
Please contact Casey Andersen in the Office of Alumni Engagement with any questions at randerse@bates.edu or 1-888-522-8371.