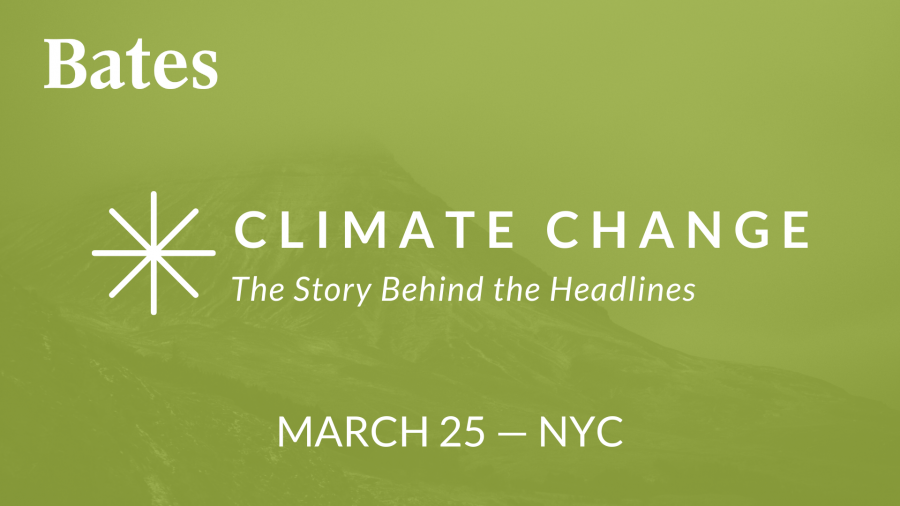 POSTPONED: Climate Change: The Story Behind the Headlines — NYC
Wednesday, March 25, 2020 — 6:30pm


The Paley Center for Media
,
(Between 5th and 6th avenue)
25 West 52 Street
New York
,
NY
show map
In 2020, climate change is everywhere. No longer a far-off prospect for a distant future, it's been blamed for wildfires in Australia and California and political unrest in the Middle East. Teenage activists and international bodies alike are calling for urgent action and rapid change.
At this panel, Bates professors will discuss the science behind climate change and explain how their own research contributes to the broader understanding of the consequences of a warming planet.
$25 per person; $15 for alumni classes 2010–2019.
Hosted bar and hors d'oeuvres provided.
The use of The Paley Center for Media's facilities does not constitute endorsement by The Paley Center of any views expressed during this event.
Panelists:
Bev Johnson's research interests involve using geochemical analyses to explore environmental change over a range of temporal and spatial scales. She specializes in organic and stable isotope geochemistry and the use of stable carbon, nitrogen and sulfur isotopes in modern and ancient organic matter. Bev and students investigate problems such as the history of sea-level rise and coastal storms (otherwise known as paleotempestology) as recorded in salt marsh sediments. Bev is a member of the international scientific working group on coastal blue carbon and studies the potential of carbon storage and sequestration in salt marshes, seagrass beds, (and mangroves ) as a means for mitigating climate change.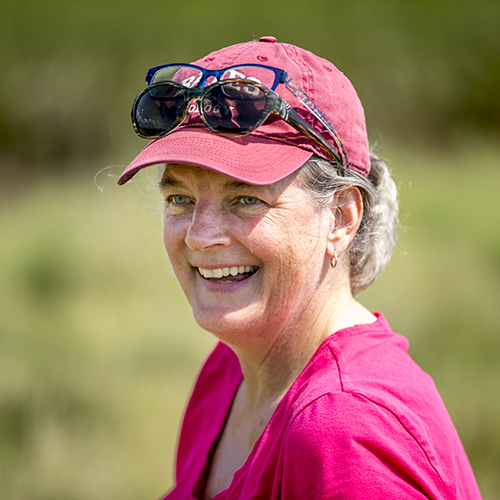 Lynne's work has covered topics including valuation of ecosystem services, water quality trading, water allocation and the impacts of climate change. She recently participated in an NSF grant focused on valuing the potential benefits from dam removals and river restoration. Part of that new research involves estimating distance decay in willingness to pay for river restoration and building a bioeconomic model connecting freshwater systems to the inshore cod fishery. She is also working on new research focused on building coastal resilience in the face of sea-level rise as well as examining economic resilience and capacity building in the face of rapid glacier melt.
Lewis's teaching areas include microeconomics, environmental economics, natural resource economics, and valuation. She recently c-taught a Short Term course, In Search of Higher Ground: Flooding, Sea Level Rise and the Future of the Eastern Seaboard. This class traveled through coastal Maine, Virginia and North Carolina learning about adaptation policies.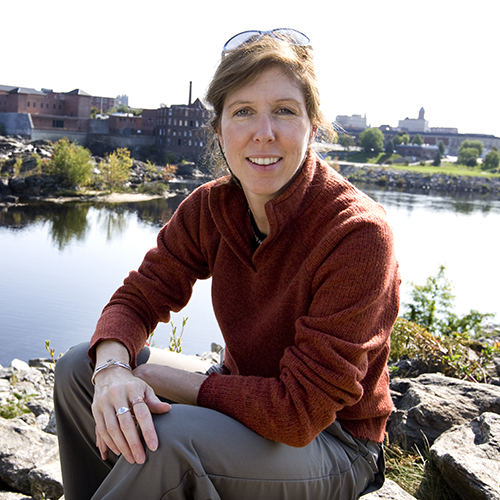 Currently, Mike is involved in several research projects in high latitude areas of the North Atlantic region. He began his arctic research in the Canadian Arctic focusing on glacial and sea-level history and high-resolution records of climate change preserved in annually layered lake sediments.
In 2005, Mike began working in western Spitsbergen (Svalbard, Norwegian arctic) on the Svalbard REU Project (National Science Foundation, Research Experience for Undergraduates program. This project involves the study of modern processes in a high arctic glacial-fluvial-lacustrine system and the investigation of longer-term and high-resolution climate change from lake sediment cores. He currently directs the summer research program for undergraduate students as a summer course sponsored by the Arctic Geology Department at UNIS, the University Centre in Svalbard. He and Professor Ray Bradley, UMass Amherst were recently funded by the U.S. National Science Foundation to study the effects of the warming climate on the high arctic hydrologic system in western Svalbard.
He is also currently working on a collaborative project in northern coastal Norway with his students and colleagues.