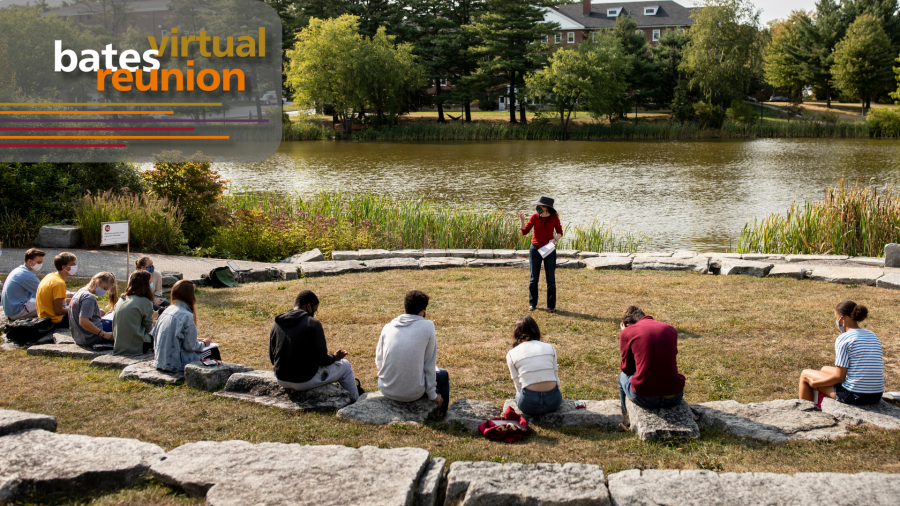 REUNION HIGHLIGHT: Leadership Perspectives
Monday, June 7, 2021 — 8:00pm

Join President Clayton Spencer, as well as several other members of Bates leadership, as they reflect on the 2020-2021 academic year and discuss what lies ahead for Bates and its students.
President Spencer will be joined by:
Noelle Chaddock, Vice President for Equity and Inclusion
Sean T. Findlen '99, Vice President for Communications and Public Affairs (Moderator)
Malcolm S. Hill, Vice President for Academic Affairs and Dean of the Faculty
Christine Schwartz, Assistant Vice President for Dining, Conferences and Campus Events
Geoffrey S. Swift, Vice President for Finance and Administration
and Treasurer
Monica Luna '21
---
This is a part of Bates Virtual Reunion 2021 and is only available on our exclusive Reunion platform. Please register for Virtual Reunion 2021 to access this and other Reunion events. Bates Virtual Reunion is open to all alumni.