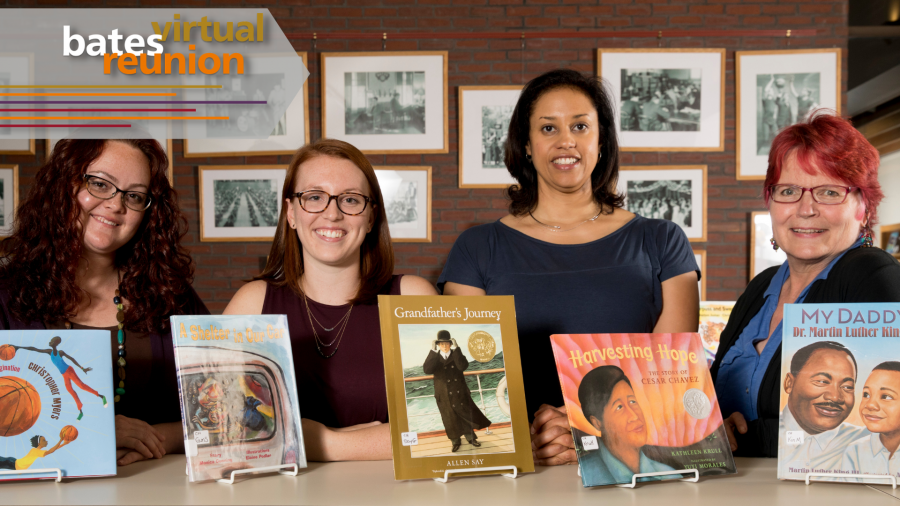 REUNION HIGHLIGHT: Curating a Diverse Bookshelf for Your Kids
Monday, June 7, 2021 — 6:45pm

Join Krista Aronson and Anne Sibley O'Brien, Diverse BookFinder co-founders, for a conversation designed to help you discover books for young children featuring racially and culturally diverse characters.
They will share resources and thoughts about how to effectively discuss these topics with children using picture books, along with a list of their favorite titles.
---
This is a part of Bates Virtual Reunion 2021 and is only available on our exclusive Reunion platform. Please register for Virtual Reunion 2021 to access this event and to see additional Reunion faculty programming. Bates Virtual Reunion is open to all alumni.