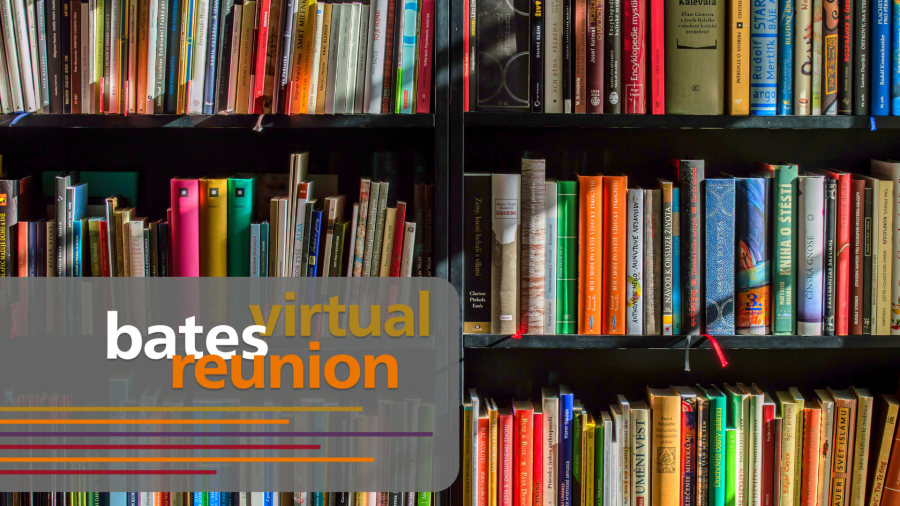 REUNION HIGHLIGHT: The Creative Journey
Tuesday, June 8, 2021 — 5:30pm

Join us for a panel conversation with four Reunion-year alumnae authors, featuring brief readings and a discussion on creativity during a pandemic.
Panelists include:
Christina Chiu '91, author of Beauty and Trouble and Other Saints; Mary Morton Cowan '61, author of children's novels, articles, plays, and biographies including Captain Mac: the Life of Donald Baxter MacMillan, Arctic Explorer; Kate Spencer '01, co-host of the podcast Forever35, and author of the memoir The Dead Moms Club and the upcoming novel In a New York Minute; and Claudia Turner '76, Ph.D., author of Scars and Stripes Forever and The Scions of Atlantis.
The panel will be moderated by Robert Strong, Ph.D., Lecturer in English and Director of National Fellowships.
---
This is a part of Bates Virtual Reunion 2021 and is only available on our exclusive Reunion platform. Please register for Virtual Reunion 2021 to access this and other Reunion events. Bates Virtual Reunion is open to all alumni.