Class of 2021 Post Graduation Outcomes
At Bates, enabling students to lead lives of meaningful work is at the heart of our liberal arts mission.
In a year of unprecedented upheaval,
97%
of 2021 graduates who we have knowledge of tell us they are settled.
| | |
| --- | --- |
| 77% | Employed |
| 14% | Graduate/Professional School |
| 3% | Internship |
| 1% | Fellowship |
| 2% | Other (includes volunteer, travel, further study) |
| 3% | Still seeking next opportunity |
There are 466 members of the class of 2021
Our process: The Bates Center for Purposeful Work surveyed the Class of 2021 at graduation and again in December 2021 to determine students' postgraduation plans. In addition to this survey, data was collected through email, social media, and person-to-person communication, for a knowledge rate of 83%.
U.S. Locations
Many 2021 graduates chose to stay close to Bates — and many more found opportunities around the country and around the world.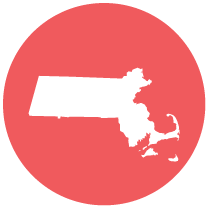 36%
Massachusetts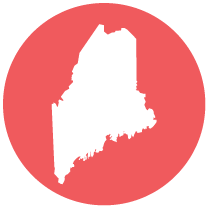 11%
Maine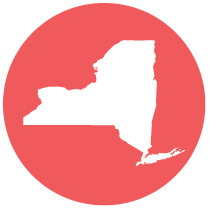 21%
New York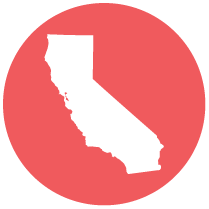 7%
California
| | |
| --- | --- |
| Washington, D.C. | 6% |
| Illinois | 3% |
| Colorado | 2% |
| Florida | 2% |
| New Hampshire | 2% |
| Tennessee | 2% |
| Connecticut | 1% |
| New Jersey | 1% |
| Virginia | 1% |
| Washington | 1% |
International Locations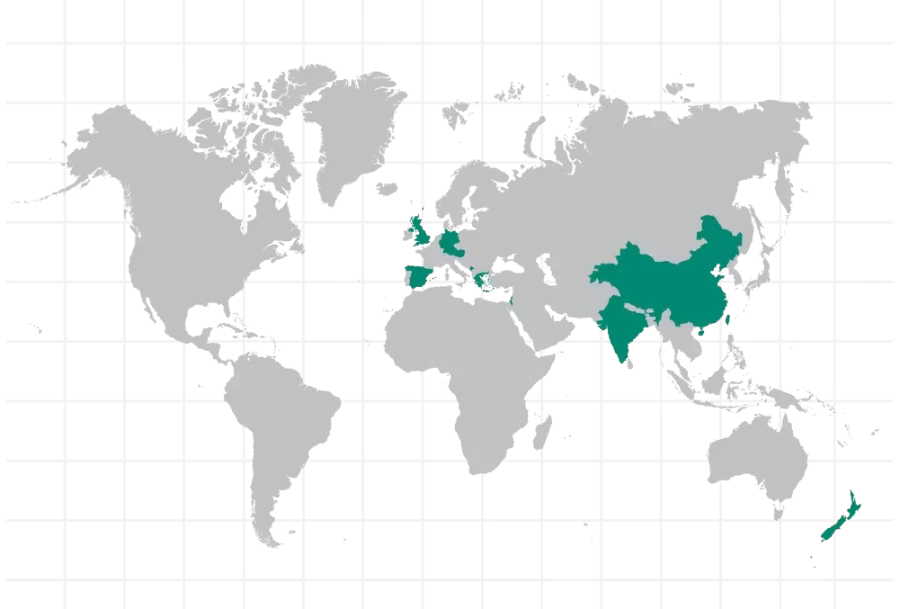 China, Germany, Greece, India, Israel, New Zealand, Scotland, Spain, Taiwan, United Kingdom
Top Industries
Exposure to a range of ideas and disciplines at Bates led 2021 graduates into a wide variety of industries and sectors.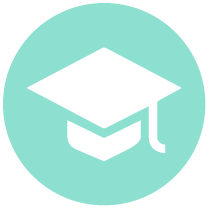 19%
Education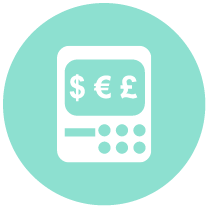 8%
Finance/Banking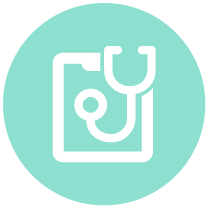 15%
Healthcare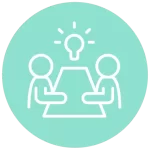 6%
Consulting
38 states (plus D.C.) and 44 countries were represented in the Class of 2021
Law
5%
Technology
5%
Non Profit
5%
Business Services
4%
Scientific R&D in Physical,
Engineering, & Life Sciences
3%
Arts/Design
3%
Real Estate
3%
Recreation/Parks/Sports
3%
Marketing
3%
Communications
2%
Energy/Utilities
2%
Environmental
2%
---
Bates graduates are employed by some of the top performing and most innovative organizations in the world. Below are selected employers of 2021 graduates.
Abernathy MacGregor*+
Accenture*+
Alliance for Innovation and Infrastructure (Aii)
AlphaSights*
Amazon Web Services
Americorps*
Amnesty International
Applied Materials+
Archipelagos Institute of Marine Conservation
Bank of America*
Barclays*+
Bates College*+
Boston Children's Hospital*+
Boston Healthcare for the Homeless Program
Bridger Photonics, Inc.
Brigham and Women's Hospital*+
Broad Institute of MIT and Harvard*+ Brown Brothers Harriman & Co.*
Fabletics
Center for Arms Control and Non-Proliferation
Center for Court Innovation
Center for Strategic and International Studies*
Charles River Associates*
Citi*
City Year*
Colby College*
College Possible*
Cravath, Swaine & Moore LLP*
Cushman & Wakefield*
Dana-Farber Cancer Institute*+
Decor Maine Magazine
Dermatology Associates of Concord*
Discovery, Inc.
Edward Little High School
EF Education First+
ERM (Environmental Resources Management)*
The Estée Lauder Companies Inc.
EY+
Fidelity Investments*+
FoodCorps*
Fried, Frank, Harris, Shriver & Jacobson
Gould Academy*
Greater Boston Legal Services
Guidepoint*+
Haley & Aldrich
Heywood Hospital
HubSpot*+
John Snow, Inc.*
JPMorgan Chase & Co.*+
Ketchum*
Kieve Wavus Education*+
Lowell Humane Society
MaineHealth*+
Massachusetts General Hospital*
McLean Hospital*+
Memorial Sloan Kettering Cancer Center*
Merrill Lynch*
Milliman*
Mintz Group
MIT Lincoln Laboratory
Morningstar, Inc.*+
Morphisec
Mount Washington Avalanche Center, U.S. Forest Service
National Park Trust
National Renewable Energy Laboratory*
NerdWallet
Noble and Greenough School*
Ora*
Overland*
Roomi
Ropes & Gray LLP*
Sanford Heisler Sharp, LLP*+
Schuler Scholar Program*
ScribeAmerica*
SmarterTravel
Southeast Conservation Corps
Steer Forward
Success Academy Charter Schools*+ Sullivan & Cromwell LLP*+
Sullivan & Worcester LLP*
Sun Journal*+
Teach for America*+
The Beacon Group*
The Dolben Company, Inc.*
The Trustees of Reservations*
The Yellow Tulip Project
Toast, Inc.*
Tufts University School of Medicine
UBS*+
Uncommon Schools*+
United States Senate — Office of Senator Chris Coons
Unum*+
Urban Institute
United States Marine Corps
Walker Cares (Walker Therapeutic and Educational Programs)
Wellable*
Wesleyan University*+
WEX Inc.*
Woodard & Curran Inc.*
WS Development*
* Employers recruited on campus
+ Employers participated in other PW programs (road shows, job shadows, internships)
Continuing Education
Fifty-six members of the Class of 2021 are continuing their studies in graduate school.
Boston College Law School
J.D.
Brown University
Master's in Data Science
Columbia University
B.S. Computer Science
Harvard University
Ph.D. Applied Math
King's College London
Master's in Bioethics and Society
Northwestern Pritzker School of Law
J.D.
Northwestern University
Master's in Music Theory
Tel Aviv University
Master's in Migration Studies
Texas A&M
Master's in Environmental Chemistry
Trinity Laban Music & Dance Conservatoire
MFA in Dance Science
Tufts University
Master's in Diversity, Equity and Inclusion Leadership
Tufts University School of Medicine
Masters of Public Health
University of Michigan-Ann Arbor
Ph.D. Chemistry
University of New England
DO
University of Vermont
Ph.D. in Chemistry
Bates supports students in finding the most valuable opportunities that provide the best individual fit at each step in their education.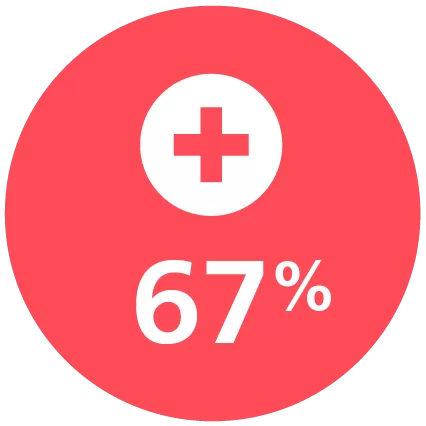 of students and alumni who worked with the Medical Studies Committee were accepted to medical school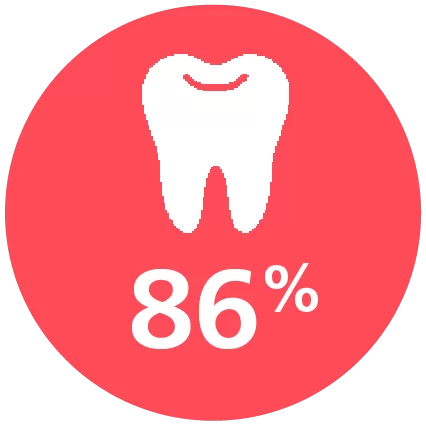 accepted to dental school
Medical School
In 2021, Bates alumni matriculated at:
University of Washington School of Medicine MD/Ph.D.
Emory University School of Medicine
Tufts University School of Medicine
Rush Medical College
Loyola University Chicago Stritch School of Medicine
Florida State University College of Medicine
UMass Chan Medical School
University of New England College of Osteopathic Medicine
Boston University Henry M. Goldman School of Dental Medicine
Cummings School of Veterinary Medicine at Tufts University
100%
of seniors applying from the Class of 2021 were accepted to law school*
78.9%
(30 of 38) of alumni who applied in 2020–21 were accepted to one or more law schools*
Law School
In the 2020–21 admission cycle, alumni matriculated at the following law schools: Boston College Law School, Boston University School of Law, University of Chicago Law School, Columbia University School of Law, Duke University School of Law, Fordham University School of Law, University of Maine School of Law, University of Minnesota School of Law, Northeastern University School of Law, and William and Mary Law School.
*Not all applicants worked with the prelaw advisor. Final data on the applicants from 2021–22 will be available from the Law School Admission Council later in 2022.
Top fields and companies
Our graduates find success in many fields and industries, supported always by the education and experience they received at Bates.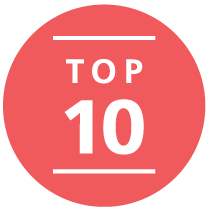 Top 10 companies on LinkedIn for Bates graduates
Fidelity Investments
Massachusetts General Hospital
Google
Amazon
Boston Children's Hospital
Harvard University
Brigham and Women's Hospital
Accenture
JPMorgan Chase & Co.
athenahealth
---
Top fields on LinkedIn for Bates graduates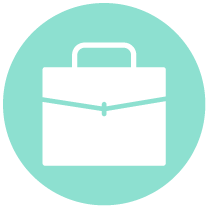 Business Development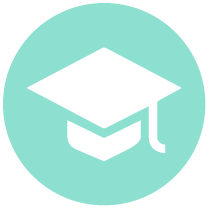 Education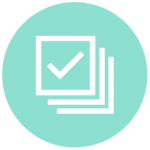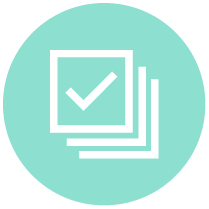 Operations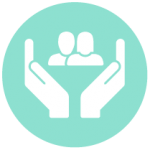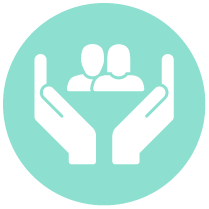 Community and Social Services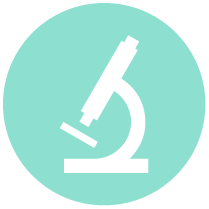 Research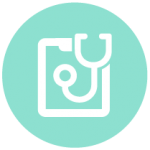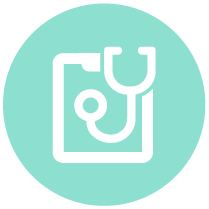 Healthcare Services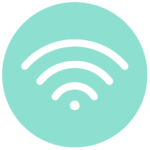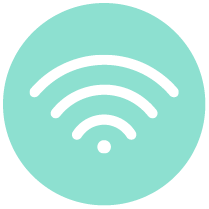 Media and Communications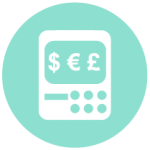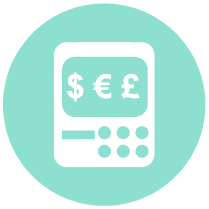 Finance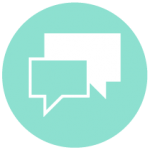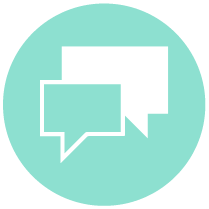 Sales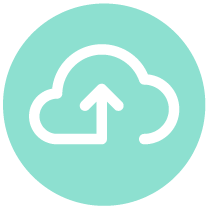 Information Technology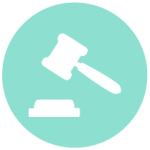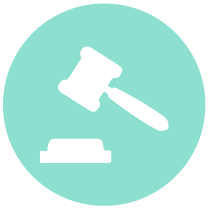 Legal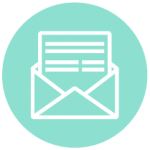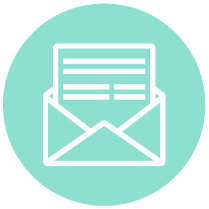 Marketing
Internships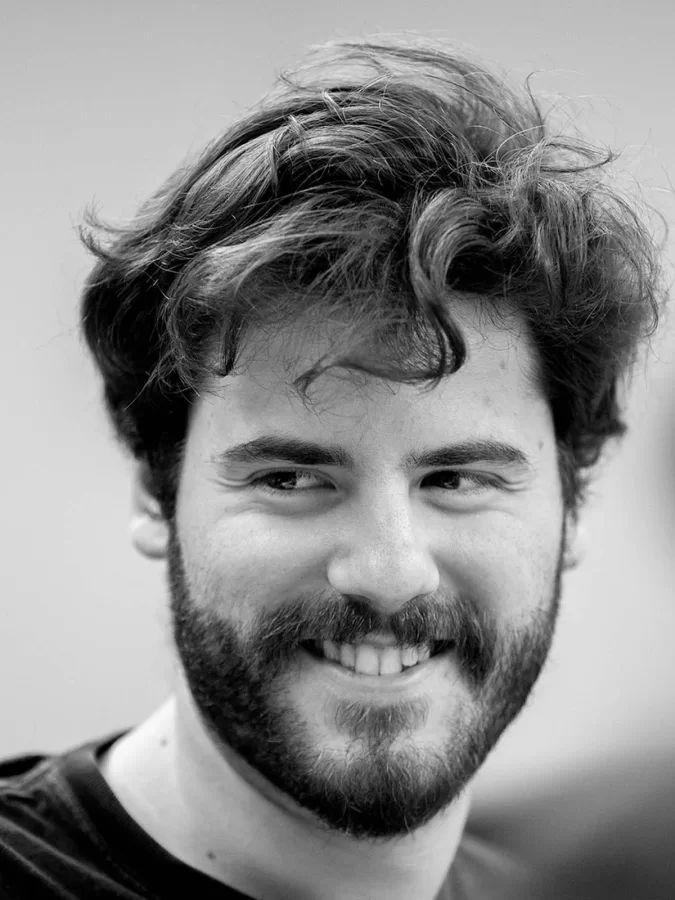 LuisDa Molina Rueda '21
Interned in production and outreach at SPACE Gallery in Portland, Maine.
Purpose comes from our gut speaking if we dare to listen. The Center for Purposeful Work has encouraged me to listen to my inner gut and follow it more often. It is remarkably unhealthy to lead a career, no matter how successful to the outside world, without the inner purpose that comes from within.

LuisDa Molina Rueda '21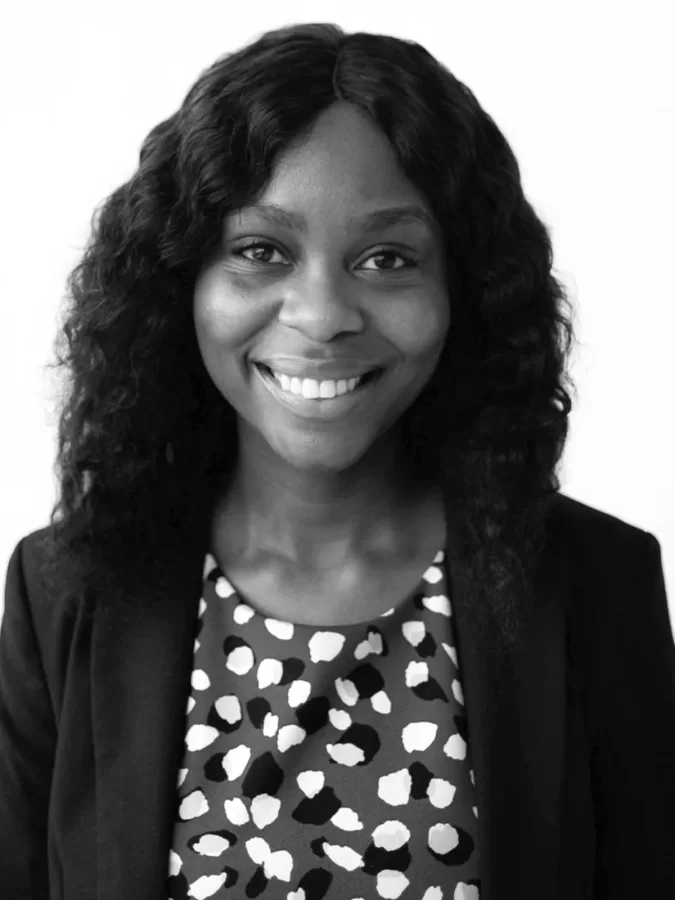 Catherine Nzuki '21
Advisory Service intern at Oxford Analytica in New York City.
My internship with Oxford Analytica was formative; it has helped me grow my passion for international security, and it has given me a clarity for the years ahead. I firmly believe that the Purposeful Work Internships are the most transformative and impactful program Bates offers.

Catherine Nzuki '21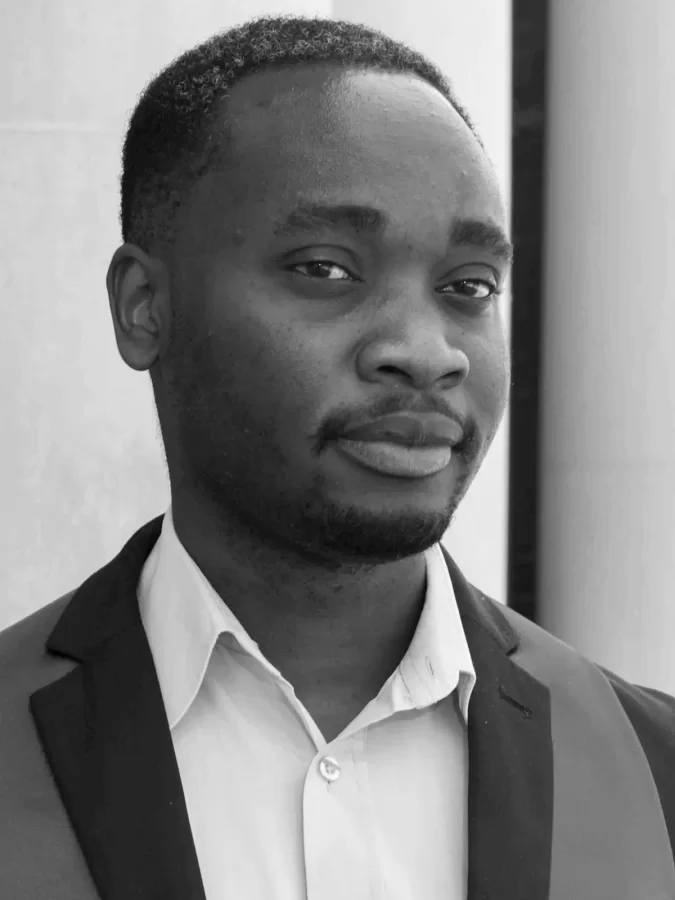 Munashe Machoko '21
Interned as a research assistant at Massachusetts General Hospital in Boston, Mass.
Purposeful Work has taught me to question the why and what I do in my life both in and outside of my work. And this puts into perspective what matters the most, in addition to providing me with the drive for results when I start feeling overwhelmed!

Munashe Machoko '21
---
Broad Impact of Purposeful Work
The beauty of the Purposeful Work Internships is that they connect these academic pieces with possible career options and they provide a lot of room for personal and academic growth.

Tucker Pierce '21/Interned at the New England Environmental Finance Center
The New England EFC has benefited greatly from the work of Bates College Purposeful Work interns each year since 2017. The Bates College interns have performed valuable research and a variety of deliverables that have increased our capacity to assist communities with stormwater management issues.

Martha Sheils P'19, '21, '23/Director, New England Environmental Finance Center