Student Team
Purposeful Work Peer Advisors

Students in this peer advisory role demonstrate exceptional interpersonal skills, a deep understanding of the exploration related to Purposeful Work, and proven success in aligning their Bates experience with their future plans. Peer Advisors work closely with the Center for Purposeful Work professional staff to:
Engage first-years and sophomores to launch their exploration process
Educate and guide fellow students through workshops, events and drop-in hours
Serve as role models by sharing their own experiences
Assist the Center in developing strategies to fully engage students, faculty, alumni and staff
2022-23 Purposeful Work Peer Advisors:
---
Gabrielle Alpert '23
Gabby Alpert '23 is a Psychology major and Gender and Sexuality Studies and Rhetoric double minor from Short Hills, New Jersey. On campus, Gabby is a member of the club sailing team and an AESOP leader. At home, she loves watching movies with her family and spending time with her new puppy, Willow.
Going into her sophomore year, Gabby was an intern for a start-up called Stix which delivers pregnancy and ovulation tests to people's homes. This past summer, Gabby was a marketing intern for the popular podcast, "Marriage and Martinis." She also participated in a Job Shadow with the Director of Digital Marketing at Nike. This upcoming summer, Gabby is very excited to be a Summer Intern in the Corporate Functions Develop Program at Bank of America in Charlotte, North Carolina.
Gabby is very excited to help her fellow classmates discover their passions and find the career path that is right for them through being a Purposeful Work Fellow.
---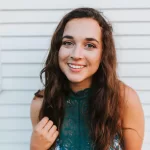 Chloe Baylor '23
Chloe Baylor, '23 (She/Her/Hers) is a Psychology major and a History minor from Lincoln, Nebraska. Chloe has spent the last two years on campus as a JA, and now RC, for Bates Reslife. She works at Bates Post and Print and was a Howard Center Community Outreach Fellow during the pandemic. Chloe joined Purposeful Work as a fellow in the fall of 2022 to help fellow students reach their professional goals. She enjoys reading and spending her free time cycling.
---
Caitlin Chan '24
Caitlin Chan '24 is a Mathematics and Gender & Sexuality Studies double major with a general education concentration in Chinese and DCS. Caitlin joined the PW team during the summer of 2021 as one of their inaugural Summer Fellows. On-campus, Caitlin is a member of the Women's Rowing team and captain of the Women's Club Ice Hockey team. Besides joining the PW team as a Peer Advisor, you can also find them working with ARC as a course-attached tutor, the Gender & Sexuality Studies department as a research assistant, and community-based organization AK Health and Social Services as a data analyst. Caitlin continues to pursue her academic and extracurricular interests as secretary for the Fem STEM Friends and president of the Figure Skating club. Caitlin is most interested in pursuing a career in the public health field related to data science or research.
This past summer, Caitlin interned with MaineHealth's Data Reporting and Evaluation team learning about how the Community Health Improvement team seeks to make Maine's communities the healthiest in America. Though Caitlin is abroad in South Africa studying public health this semester, she is excited to return in the winter and help students find what kinds of purposeful work make them the most passionate!
Caitlin is studying abroad in the fall of 2022, so will join the PW Peer Advisor Team in January 2023.
---
Carolyne Chepkemboi '23'
Carolyne is a Mathematics and Biochemistry double major from Nairobi, Kenya. On campus, she is an IT Helpdesk Consultant and an active member of the Africana and Consulting clubs. She has also enjoyed volunteering in the Lewiston community through the Bonner Leader Program at the Bates Harward Center. Following her second year, she worked with Dr. Geneva Laurita of the Chemistry Department on her research in cation substitutions in  Bismuth-based pyrochlores. This past summer, she interned at Joslin Diabetes Center, working on Type 2 Diabetes research. She is currently interested in exploring a career in healthcare consulting, and she looks forward to helping students explore career opportunities in biomedical research and consulting.
---
Ron Do '24
Ron is a Psychology and Philosophy double major and Education minor from Vietnam. He mostly participates in courses related to human development and has a decent interest in Early Childhood Education.
As a Secretary of 2.B.E.A.T.S, the only hip hop dance club at Bates, Ron is responsible for managing financial resources and creating choreography for the club. Therefore, he is deeply fascinated by all forms of hip hop dance and eager to learn more about this performing art. Besides that, he also has a significant enthusiasm for Southeast Asian culture, inspired by his country Vietnam. Ron joined PW as an Office Assistant in hope that he can help students who are struggling with academic and career development understand the available resources and opportunities that are beneficial to their progress.
---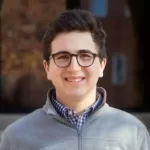 Max Devon '23
Max Devon'23 is from Bryn Mawr, Pennsylvania. He is pursuing a double major in History and Religious Studies with a general education concentration in Digital and Computational Studies.
---
Christopher Euston '23
Christopher Euston '23 is an Economics major and Geology minor from Marietta, GA. At Bates, in addition to joining the Purposeful Work team as a Fellow in the fall of 2021, Chris is a member of the Men's Varsity Soccer team, a campus tour-guide, and a member of the Circus Club. During his Sophomore year, Chris participated in a PW Job Shadow with UBS and worked as a Venture Capital Intern at Ideatrek in Boston, MA. Following his Sophomore year, Chris spent his summer in Atlanta, GA as an Investment Banking Summer Analyst at The Lenox Group, a boutique investment bank that offers merger & acquisition, as well as capital raising, services to the middle market. This past summer, Chris remained in Atlanta and worked as an Investment Banking Summer Analyst with the Healthcare and Technology teams at Citizens M&A to continue pursuing his career in investment banking.

Chris is determined and excited to utilize his experience to help Bates students find the career that is right for them.
---
Robby Griffin '23
Robby Griffin '23 (he/him) is from Norwell, Massachusetts and is an Environmental Studies major with a concentration in Economics. In addition to his studies on campus, Robby participated in a semester program in sustainable building science at the Yestermorrow Design/Build school in Waitsfield, VT, last fall. At Bates, he is a sprinter on the Men's Varsity Track and Field team, and is also the captain and president of the Men's Club Hockey team. 

Robby has engaged with purposeful work throughout his time at Bates, completing three job shadows and attending numerous workshops. This past summer, he worked as a fisheries intern at Vineyard Wind, a New Bedford based company leading construction of the nation's first large-scale offshore wind farm. Robby hopes to share his experiences to help other Bates students explore their career and internship interests.

At home, Robby is an avid saltwater angler and lobsterman and enjoys spending his free time with his two labrador retrievers.
---
Belize Iteriteka '23
Belize Iteriteka '23 is a Biochemistry and Sociology double major on the pre-med track. She is originally from Burundi and currently lives in Phoenix, AZ. On campus, Belize is President of the Bates Africana Club, an Ambassador for first-generation students, and previously worked as the student assistant for the Vice president of equity and inclusion. Through Purposeful Work, Belize is excited to interact directly with the institute's pre-health/STEM professional team offering exceptional assistance for Bates students, especially those from underrepresented backgrounds in STEM and healthcare.
---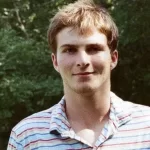 Ridge Kelly '23
Ridge Kelly (he/him/his) '23 is an Economics major and Geology minor from Bremen, Maine. On campus, Ridge is an avid member of the club frisbee and club soccer teams. Ridge has utilized the resources at purposeful work throughout his time at Bates, including doing three job shadows with Bates alumni and a purposeful work internship with the New England Environmental Finance Center last summer.

As someone interested in both business and environmentalism, Ridge has experience exploring career and research opportunities in a variety of fields. During the summer of 2022, Ridge joined the US Fraud Operations team at TD bank as a summer intern. Securing an internship in the financial industry's fast-paced recruitment environment has given Ridge a plethora of skills he is excited to share with Bates students this year. Ridge also co-founded a project sophomore year where he consulted Maine teachers and proposed solutions to their tech issues when remote learning was the norm. In his free time, Ridge enjoys hiking, running, traveling, and tennis.
---
Quinn Kieselowsky '23
Quinn Kieselowsky '23 (He/Him) is an Environmental Studies major and Anthropology minor from Blairstown, New Jersey. On campus, he is a member of the Bates Football Team and has earned All-Academic Team Honors for the NESCAC in every year of play. He is also the President of the Bates Garden Club, working with campus and community gardens to build educational and interactive programs for students.

During his time at Bates, seeking out the resources and guidance of the Purposeful work staff has always been his mission. During his freshman year, Quinn participated in a PW Job Shadow with the Matzo Project in Brooklyn, NY. In the summer prior to his junior year, he interned at St. Mary's Nutrition Center in Lewiston, learning about connecting with the community through food and improving accessibility across the city. This summer, he worked as a hybrid intern with the Smithsonian building up their online educational platform, focusing on the Florida environment.

Quinn is very excited to support Bates students with their college and career aspirations and is always available for a conversation about finding passion and purpose through life. Stop by anytime!
---
Jessica Kissi '23
Jessica Kissi '23 is a double major in Biochemistry and French & Francophone Studies. Jessica is originally from Ghana and Togo, West Africa but lives in Chicago, IL. Jessica is passionate about inclusivity and accessibility in STEM for minoritized individuals. As a result of this, Jessica, along with other students founded the Society of the Advancement of Chicanos/Native Americans in Science (SACNAS), under the mentorship of Dr. Lori Banks in the Biology department. She hopes having a SACNAS chapter at Bates will cultivate an environment where minorities interested in STEM will feel welcomed. She hopes to utilize this club to shed light on the many opportunities available for said students. Jessica has also participated in several job shadows through PW and highly encourages all students, especially first years, to take advantage of this, in addition to the many opportunities PW offers. She is excited to work with PW, as PW has made a great impact on her college career thus far!
---
Sokona Mangane '23
Sokona Mangane '23 ( she/her/hers) is majoring in Mathematics, and minoring in Digital and Computational Studies. Sokona is from Brooklyn, NY and is a member of BSU, Africana, and MSA clubs on campus. The summer of freshman year at the Big Data summer school sparked her interest in coding and data science, resulting in her taking a few DCS classes. She shadowed a Data analyst and was given the opportunity to complete an independent data science project about the effectiveness of housing policies of New York City Housing Authority (NYCHA) in 2021. Later that year, she also started teaching middle school students Python during the weekend and the summer of 2021. During that summer, Sokona did research for the University of Minnesota as part of a REU, where she studied the effectiveness of Wikipedia bot activity and its implications as well.

This summer, Sokona did research for the University of Virginia as part of the Data Justice Academy program, where she analyzed the housing market for renters in Charlottesville and Richmond. She is passionate about data science, research, public policy, and statistics, all at the intersection of social justice. She looks forward to working with the Purposeful Work Team this year and hope to connect students to a variety of opportunities.
---
Helena Raddock '24
Helena Raddock '24 is a Politics major and a Gender & Sexuality Studies minor from Warren, Vermont. On campus, Helena is a W-CAT for the Writing & Language Center and an editor of Snaggletooth, Bates' literary magazine. Helena has worked as a Reading tutor with Lewiston elementary school students for the last two years. In her free time, Helena enjoys hiking, cross-country skiing, and reading. This spring, Helena will study the effects of apartheid on policy, the economy, and the social structure of contemporary South Africa.

This past summer, Helena worked as a field organizer for the Molly Gray For Congress campaign in Vermont. She recruited, trained, and managed volunteers. Helena also organized and managed volunteer phone banks and canvasses.

Helena is excited about joining the Purposeful Work team and supporting her peers to find career opportunities and achieve their professional goals.
---
Internship Peer Advisor
The Internship Peer Advisor(s) educate and provide guidance to Bates students on topics surrounding the PW internship search. They assist in developing and implementing equitable marketing strategies for PW internship events; provide advice on student trends (especially regarding technology) and publicity methods.
Kayla Bridgeman '23
My name is

Kayla Bridgeman

and I am a senior from NYC. I am a Politics with a concentration in security, conflict, and cooperation and a French and Africana double minor. Along with being a part of the PW staff, I work in the Athletics Department as a contest operation attendant. I am a part of the Bates women's basketball team and the Student-Athlete Advisory Committee and am the Treasurer of the Caribbean Student Association.

Even though I am a politics major, this spring I took a PW practitioner taught course in marketing that sparked my interest in the marketing field, which lead to me intern through the PW internship program with a semi-pro women's basketball team where I got to explore that field. I am excited to work with PW this year not only to expand on my marketing experience but to also help show that it's okay to have interests and jobs unrelated to your major.
---
Digital Marketing Assistants
Students in the position demonstrate knowledge of Purposeful Work and have the desire and skills to creatively inform their fellow students about Purposeful Work. Digital Marketing Assistants work closely with the Coordinator or Marketing, Operations, and Outreach in order to:
Increase general knowledge of Purposeful Work as well as of specific events
Curate the Instagram @batespurposefulwork and maintain a strong student following and engagement
Photograph Purposeful Work events (on and off-campus)
Create print marketing materials
Implement other marketing and outreach as needed
---
2022-23 Digital Marketing Assistants
Adilene Sandoval '23
Adilene Sandoval '23 (she/hers) is a double major in Environmental Studies (with a concentration in Environmental Global Politics)and Sociology. Adi grew up in Both Michoacán, Mexico, and Washington state where she loves nurturing nature while growing Maiz and veggies with her dad. On campus Adi is a member of Latinos Unidos and a ambassador for first-generation students through the Office of Intercultural Education. Adi is passionate about advancing Purposeful's holistic philosophy of "aligning who you are with what you do" through the media she creates for Purposeful Work's social media outlets. She hopes to attend grad school after Bates to pursue a master's in psychology and begin a career as a holistic therapist. Adi's career and life goal is to explore different knowledge and methods that could heal intergenerational trauma, re-generate community links, promote land stewardship, and empower people's lives into a state of individual and community health and wellness. Adi's hobbies include photography, videography, listening to podcast, gardening, meditating, being active, and embracing the people she loves.
---
Lea Rosen '23
Lea Rosen '23 I am an English major and Rhetoric minor from New York City. On campus, I am president of the Jewish Student Union and the Smoothie Club, and I'm a member of the Honorary Degree Committee. My favorite extracurricular has been my time working with the Harward Center. As a First Year, I tutored students at Connors Elementary, and over the last two school years, I have been a fellow and project manager for the DALIxBates Fellowship. Last year, we made a website for the L/A Community Forestry Board!
Some of my past summer experiences include interning for L/A Arts and being a Research Assistant in the English department. This past summer, I interned for an AdTech company called MiQ. I joined the Purposeful Work Community in January 2022 as a Digital Marketing Assistant, a role that has solidified my interest in marketing and advertising and has exposed me to all the incredible people and opportunities PW has to offer.
Ayano Nakamura '23
Hi everyone! My name is

Ayano Nakamura

and I am a  senior majoring in Sociology and minoring in Chinese.

While I am from Tokyo, Japan, I have always moved around and lived in many places. I have so far lived in Tokyo, DC, Houston, Madrid, and London. Because of my background, I was able to connect with so many people from various different cultures and perspectives. Now, my passions are to communicate with others, because that allows me to get an insight into their way of thinking, how their background influenced them, and get a glimpse of their lives. Other than communicating, I enjoy trying new foods and cooking. Something that excites me every day is the fact that there are so many new foods I have never tried in my life yet.

Fortunately, I was introduced to Purposeful Work by a classmate back in my freshman year. Since then, I was able to get resources and advice from the PW office, which allowed me to think deeper into my career options. As a senior, I am excited to be able to promote PW to the rest of the student body.
Salma Ali '24
I am

Salma

and I am from Somaliland. I studied in the Netherlands for two years before coming to the US. I am currently a Junior majoring in Economics and minoring in History. At Bates, I am a member of several clubs including the International, Africana, and Consulting clubs. Along with being a PW digital marketing assistant, I work in the Advancement Office as a Bates Fund Intern. The summer after my freshman year, I did the Bates Otis Fellowship to study the Somali nomadic lifestyle and what sustainability and development mean in rural areas in Somaliland. This summer, I worked with PW as a marketing intern and a cohort facilitator.

In my free time, I like listening to podcasts, reading, biking, chatting with friends and family, or making Matcha tea.
---
Purposeful Work Office Assistants
The Purposeful Work Office Assistants collaborate closely with the center's professional staff to provide premium customer service to students, alumni, employers, and other constituents. This position offers an excellent opportunity for students to develop communication, marketing, and organizational skills, and to gain an understanding of the center's career and internship resources, services, and opportunities.
---
2022-23 Office Assistants:
Kilston-T'Naya Lee '23
Kilston-T'Naya Lee'23 is a senior from New York City. She is majoring in Africana and minoring in Gender Sexuality Studies. She has taken courses mostly focused around race, gender, and feminism such as Black Literary Feminist, Slavery in the Americas, and Queer Africana and Carribbean Literature. Besides joining the Purposeful Work tem as an Office Assistant, she works in the Athletic Department as a student aide for the Bates' sports teams. In her free time she attends club meetings with Black Student Union and Caribbean Student Association. This summer she interned at SPACE Gallery located in Portland, Maine where she worked as a storytelling and engagement intern. She helped build exhibits, interviewed local maine artists and aided in equity and inclusion discussions to continue the gallery's inclusivity.
---
Imti Hassan '23
Hi beautiful people, my name is Imti Hassan. I am so excited to work as a PW office assistant this year! I am a part of the class of 2023, and I am a politics and history double major. This past summer I had completed my internship at JP Morgan Chase and had also wrapped up a year abroad in Seoul, South Korea. I am originally from Portland, Maine and I enjoy partaking in activities such as traveling, photography, and restaurant hopping. I look forward to meeting all of you!
---
Simon McCormick '24
Simon McCormick '24 is a Psychology major with a general education concentration in English from Whitefield, Maine. At Bates, Simon is a member of the Men's Basketball team and the Student-Athlete Advisory Committee. This past summer Simon joined the Purposeful Work team as a Summer Ambassador and hopes that the skills he gained this summer will help fellow Bates students find and reach their goals in a career path that suits them.
---
Izzy Beck '25
Izzy Beck '25
is an intended Politics major and Philosophy minor from Montclair, NJ. She is an Office Assistant at the Center for Purposeful Work. On campus, Izzy drives boats and motivates rowers as a coxswain on the Bates Men's Rowing team, in addition to being a member of the Bates Jewish Student Union. Izzy's academic interests primarily include policy and legal studies.
This past summer, Izzy interned at the New Jersey Public Defender's Office, where she helped provide legal representation for committed patients at mental facilities across the state. In her spare time, she worked as a waitress at a local tavern and coached an adult learn-to-row program.
Izzy is very excited to be a part of the Purposeful Work team and to help her peers find careers that align with their passions.
---
Bruce David '25
Bruce David '25
is an Economics major from Pittsburgh PA. At Bates, Bruce is the Treasurer of the Bates College Investment Club and a member of the Men's Varsity Soccer team. During his freshman year, Bruce participated in virtual PW Job Shadows as well as the PW Finance Roadshow. In the summer after his first year at Bates, Bruce worked at a nonprofit in Philadelphia called ACHIEVEability, which is focused on alleviating local poverty for West Philadelphians through higher education, affordable housing, supportive services, and economic development.
Joining PW in the fall of 2022 as an Office Assistant, Bruce is excited to contribute to PW and help connect students with resources for their careers.