The Alumni Council Announces Six New Members
The Bates Alumni Council is pleased to announce six new members to the Council, the governing body of the Bates Alumni Association.
Fadia Felfle '15
Leah Elsmore '12
Monica Rodriguez '12
Dan Barsky '03
Steve Brackett '85 P'22
Lance Matthiesen '85
The new members, who begin their terms in October, bring a positive, energetic commitment to the college and will work alongside existing council members to support the mission, vision, values, and strategic direction of the college.
"We're excited to welcome this year's new members," said Larry Handerhan, the president of the Alumni Association. "They are leaders in their chosen professions—which span healthcare, law, technology, and finance—and also in their commitment to Bates, having been active volunteer leaders as students and alumni. They will bring fresh energy and diverse perspectives to the Council and ensure that it continues to reflect the dynamic community of Bates alumni."
Members are nominated by their peers and elected from active volunteers who have made significant contributions to the college. It is also important that the council reflects the diversity of the alumni community in terms of geography, background, professional experience, and class representation.
Fadia Felfle '15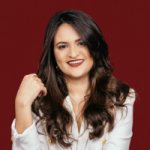 Fadia is an associate at JP Morgan Chase in the fixed income credit syndicate desk covering high-grade and Latin American corporations. As an associate, Fadia is in charge of issuing bonds into the primary markets for high-grade corporate issuers and Latin American sovereigns. Fadia graduated from Bates with a major in economics and a minor in sociology. She took part in Bates Student Government as the elected liaison for the class of 2015 and was a member of the Dean's Advisory Committee. Fadia was awarded the Samuel Reid Spencer Jr. Scholar Award and participated in the B.E.S.T. Leadership Program. She currently volunteers as part of the Bates New York Network and as a BOLD representative for the class of 2015.
Leah Elsmore '12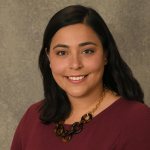 Leah is a health literacy program manager at Children's Hospital Colorado. She has a BA in anthropology from Bates and a master's degree in public health from the University of Colorado Anschutz Medical Campus. She has served as an Alumni in Admission volunteer, class agent, and Reunion planning committee member. She currently serves as a volunteer coordinator for Denver metro area networking events such as Bates in the City, Bates at the Rockies, and Bates Day of Service.
Monica Rodriguez '12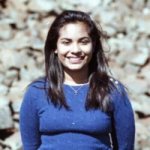 Monica is a staff attorney for United Rentals, Inc, the world's largest equipment rental company, where she reviews and negotiates a broad array of commercial & procurement contracts. Monica currently serves as an Alumni in Admissions volunteer and a class agent. Previously, she has been BOLD co-chair for the Bates Fund Executive Committee, senior gift co-chair, admissions tour guide, and Working Weekend participant. Monica was awarded College Key membership in 2012 and is a recipient of The Henry W. and Raymond S. Oakes Fellowship and The Arata Scholarship. She received her law degree from Boston College in 2015.
Dan Barsky '03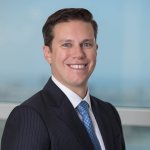 Dan is an attorney in the Miami office of Shutts and Bowen, LLC. He specializes in intellectual property and commercial litigation with a special focus on startups and entrepreneurs. He teaches patent litigation at the University of Miami School of Law as an adjunct professor. He serves on the board of directors of Tech Lauderdale and South Florida Technology Alliance, the Center for Creative Education, and Gulfstream Goodwill Industries. At Bates, he has been an Alumni in Admissions volunteer.
Steve Brackett '85 P'22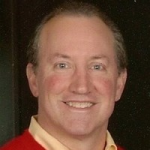 Steve has been in the financial services industry for more than 30 years and is currently president and managing member of the Investment Committee at Shepherd Kaplan Krochuk, LLC, an investment management and advisory firm headquartered in Boston. For Bates, he's been an Alumni in Admission volunteer, a class agent, and served on multiple Reunion committees. He's a member of Friends of Bates Athletics, the Mount David Society, the Garnet Society, the Phillips Society, and volunteers for the football and lacrosse programs. His son, Stephen Michael Brackett, Jr, is a rising sophomore.
Lance Matthiesen '85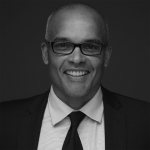 Lance is vice president of partnerships at Management Leadership for Tomorrow (MLT). His team services the corporate, non-profit, and foundation partners that fund MLT's leadership development fellowships and recruit minority talent from MLT's undergraduate, MBA, and mid-career programs. Prior to joining MLT, Lance spent his career in the private sector—including stints at the Washington Post, Verizon/NYNEX, and the Corporate Executive Board—working in leadership roles in sales and marketing. He has an MBA from Stanford's Graduate School of Business. At Bates, he has been a lead class agent and served on several Reunion committees and the Alumni Council.