Bobcat Connection: April 24, 2021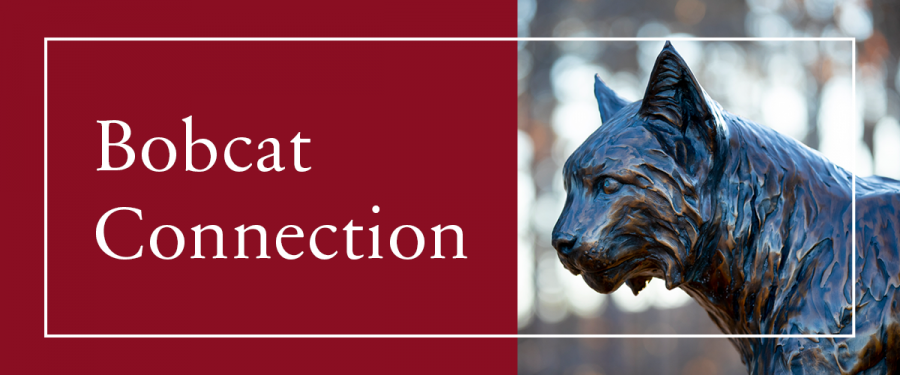 Reunion Registration Coming Soon!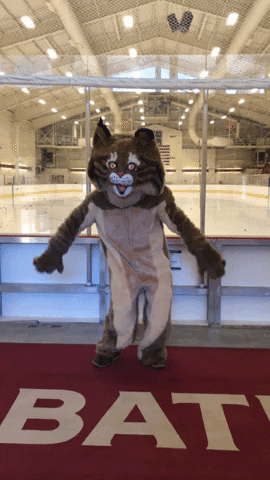 Bates Virtual Reunion 2021 is June 7 – 12
Reunion is about more than a place, and it's about more than memories. It's about people—not only your old friendships, but also new connections with alumni who share your interests, identity, and passions.
Reunion 2021 is for all alumni—not just 1s and 6s. Registration opens May 11. Check out the awesome program line-up and join us for the festivities!
---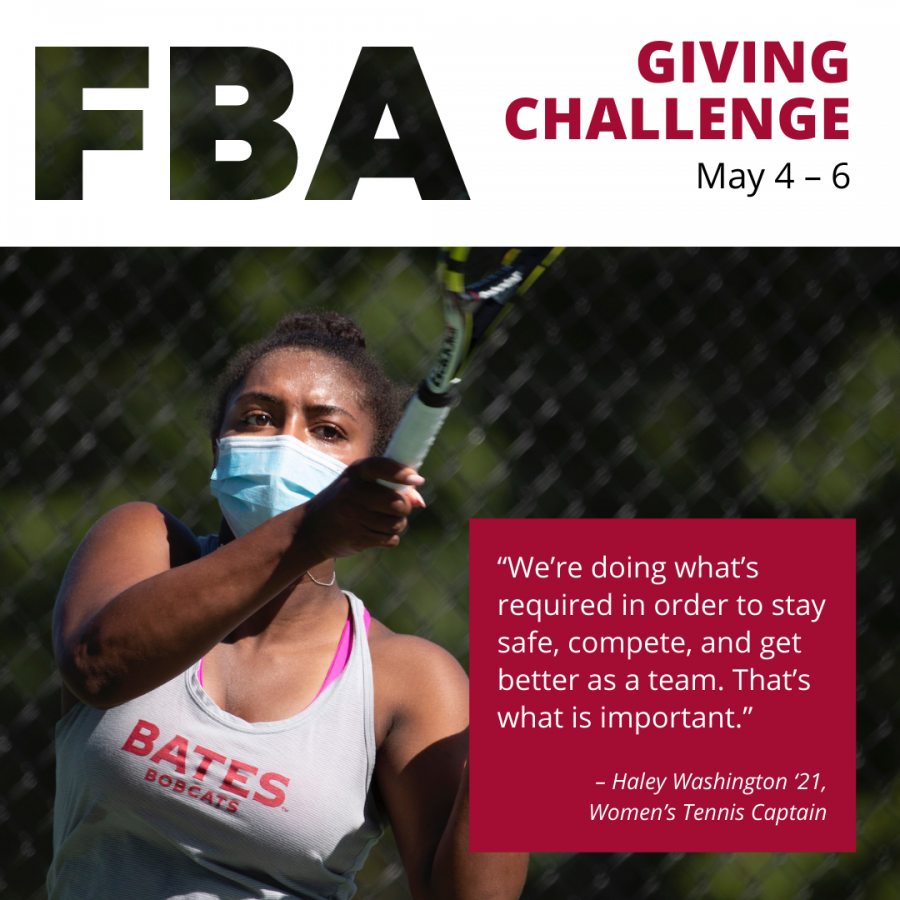 From May 4-6, you can show your support for Bates Athletics and your favorite team by being part of the FBA Giving Challenge.
As our student-athletes and coaches navigate the pandemic, they continue to show tremendous tenacity. They come together as teammates to practice, get stronger, and improve the culture within their teams. Please show your support for our student-athletes and help Bates compete at the highest level both on and off the field.
---
Upcoming Events
Discover the latest alumni events, held virtually, so you may attend from where ever you are in the world today.
April 28 • Understanding the COVID 19 Vaccines — Zoom
April 29 • FBA Department of Athletics Update — Zoom
May 4-6 • 2021 FBA Giving Challenge
May 5 • BMBAS Fireside Chat: Judge Michael C. Bolden — Zoom
May 12 • Class of 1985 | BobChats with Bill Henry '85 — Zoom
May 13 • Class of 1981 | Four Classmates' Stories — Zoom
May 15 • 2021 Mount David Summit — Zoom
---

We invite you to nominate outstanding alumni for membership by May 1, 2021.
The College Key recognizes outstanding Bates alumni; encourages and recognizes student academic and extracurricular achievement; supports academics, student life, and campus improvement; provides student aid, including scholarships and other kinds of financial assistance; and contributes to the success of the College.
Bates Bridge is now offering Groups!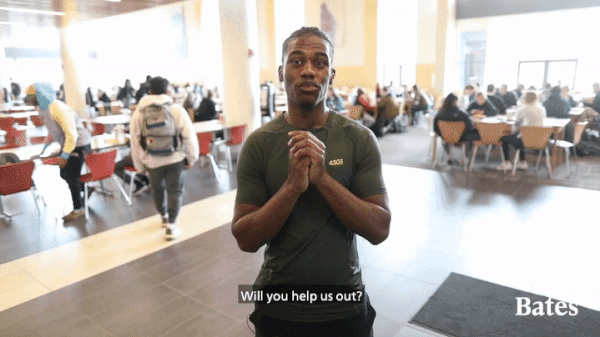 Bates Bridge members have always been able to connect on an individual basis. Now they can build communities around specific interests or experiences.
---
Barlow Alumni Travel Grant 2021
The Barlow Alumni Educators Travel Grant awards up to $3,500 each year to support Bates alumni in pursuing an international experience to enhance their educational and professional goals. Applications are welcome from Bates alumni who have been working in K-12 school settings or within the nonprofit sector on education-related advocacy or service for at least five years.
In 2021, in addition to travel proposals, we also invite alumni educators to seek support for local initiatives engaging members of immigrant communities in the US that have been disproportionately impacted by Covid-19. Applications are due by May 2, 2021.

---
Contact Us
Alumni Engagement
2 Andrews Road
Lewiston, Maine 04240
Phone: 1-888-522-8371 alumni@bates.edu