Bates College Alumni Council — 2023 Impact Work
Below, you will find some highlights from the work of the Alumni Council this past academic year.
Through our annual awards, we are recognizing nine alumni this year for their commitment to the college, service to their communities, and distinction in their careers. Their names are listed below, and we hope we will be able to honor these distinguished alumni in person this year. Please nominate outstanding alumni for us to consider in 2023.
Five members of the Alumni Council completed their terms in June 2023; we are thankful for the dedicated service of Catherine Djang '13, Katie Hawkins Vail '05, Erica Seifert Plunkett '86, Arsalan Suhail '09, and Past President Jen Crawford '01. As we say goodbye to these stellar volunteers, we welcome five new members to the Alumni Council, whose names are listed below. If you are interested in serving on the Council in the future, please consider submitting a nomination.
Thank you for making our work representing Bates alumni so rewarding. Please do not hesitate to reach out to alumni@bates.edu if you are looking for ways to be more connected or have feedback — we are here for you.
It's a great day to be a Bobcat.
Kevin Moore '93, Alumni Council President
Leah Elsmore '12, Alumni Council Vice President
---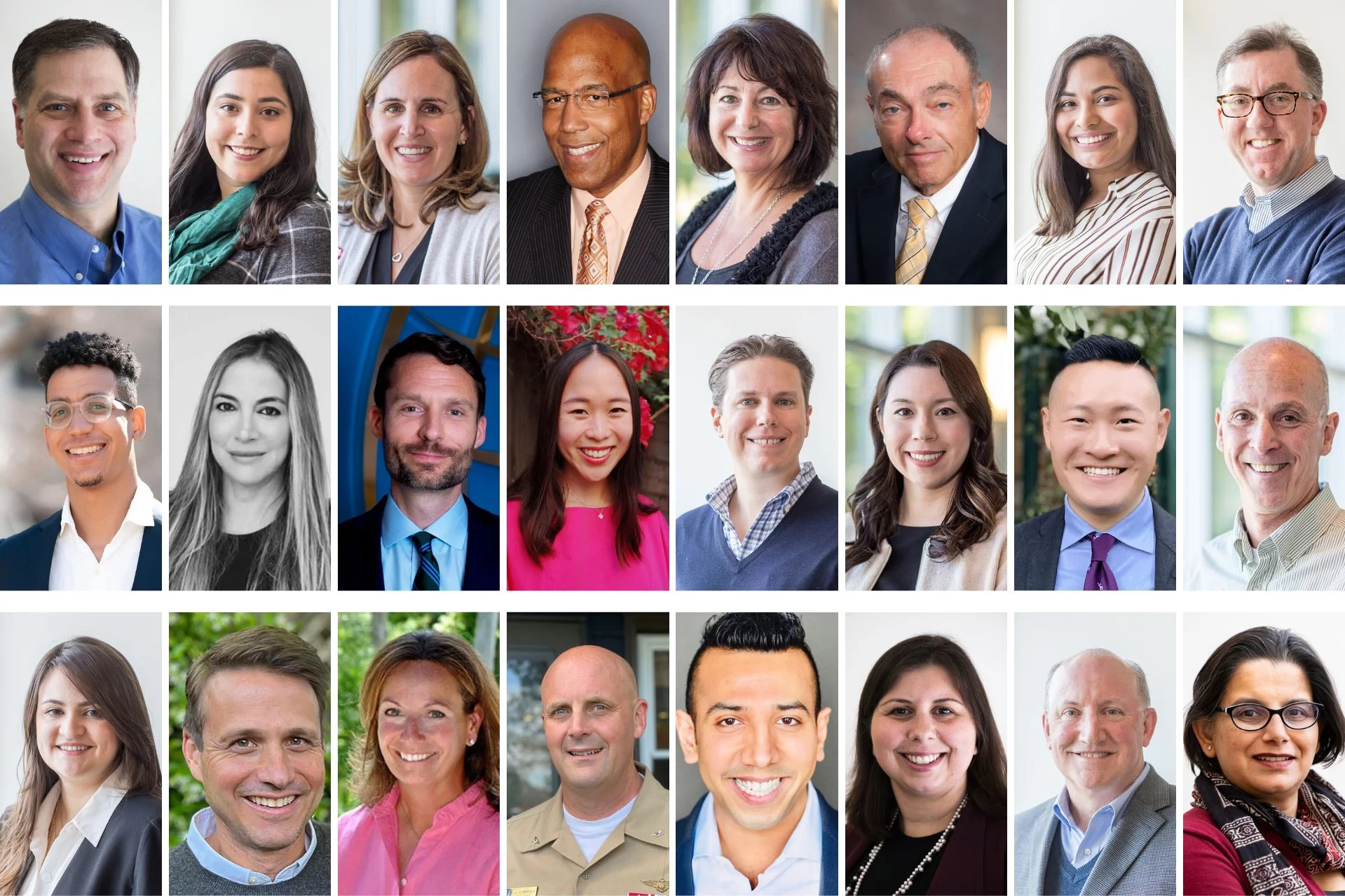 The Bates College Alumni Council is the governing body of the Alumni Association and serves as the primary liaison between the Association and the Bates administration, faculty, and student body. The purposes of the Alumni Council are to:
Support the mission, vision, values, and strategic directions of the college and the office of advancement and alumni engagement
Be a positive, energetic ambassadors for Bates
Demonstrate the highest levels of commitment of personal capital to the college and alumni engagement
If you have questions or suggestions about alumni engagement, the Alumni Council can be one of your most effective means of communicating your ideas and concerns. Please send your feedback to us at alumni@bates.edu and check out our website site at www.bates.edu/alumni/alumni-council/.
---
Increase engagement and volunteer options for alumni through support of regional networks and career development opportunities for both alumni and students.

Council Champion: J.J. Cummings '89
---
Highlighted FY23 accomplishments:
✔ Established initial communications with all Bates class officers to leverage their personal class connections with the goal of improving the quality and accuracy of data in the alumni networking systems. This communication link will also be used to solicit ideas for candidates and venues to support regional events and increase awareness of the Alumni Council's activities.
✔ Established monthly Zoom calls to continue dialogue on the progress of committee initiatives.
✔ Established Slack account to increase collaboration between committee members who are time-challenged and cannot make the scheduled virtual meeting.
✔ Reviewed and suggested content updates to the Steering Committee Handbook for Regional Volunteers.
✔ Collaborated with Alumni Engagement on an online forum to identify potential speakers or venues for regional events as we expand options beyond sporting events and local bars.
Working with Alumni Engagement, the Affinity Committee will help to identify and create new alumni volunteer and engagement opportunities
Council Champions: Mahvash Hassan '90 and Karen Finocchio '92
---
Highlighted FY23 accomplishments:
✔ Defined the mission of this new committee and how to differentiate it from identity-based engagement.
✔ Conducted conversations with the Advancement Research Director to assess potential areas of immediate engagement opportunities.
✔ A survey was conducted to determine how peer institutions engage with affinity groups; the survey was drafted, shared, and closed on April 30th. The results were summarized for the May Alumni Council meeting.
Explore opportunities and interests on how best to keep past Alumni Council Members engaged
Council Champions: Katie Hawkins '05 and Cat Djang '13
---
Highlighted FY23 accomplishments:
✔ Completed a year of discovery as we are developing a process to continue the engagement of some of the college's most involved alumni.
✔ Conducted interviews with twelve past Alumni Council members to gauge interest and gather ideas.
✔ Conducted a survey with recent former Alumni Council members to determine the interest of each alumnus/a on their engagement going forward.
Recognition of Alumni Excellence
Council Champion: Jen Crawford '01
---
2023 Alumni Award Winners:
✔ Alumni Community Service Award: Catherine "Cat" Lathrop Strahan '86 and Nathan Harrington '05
✔ Distinguished Young Alumni Award: Ainsley Jamieson '18
✔ Sesquicentennial Prize: Alisa Amador '18
✔ Bruce Stangle Award for Distinguished Service: Nate Walton '08
✔ Helen A. Papaioanou Distinguished Service Award: Lisa Romeo '88
✔ Alumni Professional Recognition Award: Jeff Roy '83 'P12 and Aditi Bhalchandra Vaidya '00
✔ Benjamin E. Mays Medal: Dr. Douglas "Doug" Evans '78
We received 17 new nominations for the 2023 Alumni Awards.
Governance
---
Process Improvements:
✔ Continued to utilize a schedule of shorter, yet more frequent virtual Council meetings in between on-campus meetings.
✔ Completed a thorough bylaw update to ensure that all procedures are reflective of the evolution of the Alumni Association.
Membership:
✔ We received 38 nominations in FY2023 for the Alumni Council.
✔ New members who will be joining the Alumni Council this fall: David Akinyemi '21, Flora Rice-Chan '11, Heather Beebe '85, Natalie Adler '92, Terry Welch '83.
✔ Due to logistics, we are inviting Allen Kendunga '18 to join two Alumni Council Committees.
✔ The following members have completed their second term on the Alumni Council and will be rolling off for FY24: Jennifer Crawford '01 (former President), Cat Djang '13, Katie Hawkins '05, Erica Seifert Plunkett '86, and Arsalan Suhail '09.
FY23 Guiding Principles of Leadership
---
✔ Continued to increase the Alumni Council profile among the Bates community by advertising awards and new member nominations, alumni events, and giving opportunities.
✔ Ensured that the Alumni Council has 100% participation in the Bates Fund to support the operations of the college Council has 100% participation in the Bates Fund to support the operations of the college.
✔ Participated in in-person events as the college began to host regional networking opportunities.
---
Meet your 2022-23 Alumni Council
24 alumni representing 6 decades, 18 classes, and 10 states
Kevin Moore '93 – President
Hanover, MA
Serving since 2017
Leah Elsmore '12 – Vice President
Denver, Colo
Serving since 2019
Jennifer Crawford '01— Past President
South Boston, MA
Serving since 2015
Dan Barsky '03
Miami Beach, Fla.
Serving since 2019
Matthew Bogyo '93
Redwood City, CA
Serving since 2022
Steve Brackett '85 P'22
Boston, Mass.
Serving since 2019
J.J. Cummings '89
Virginia Beach, VA
Serving since 2021
Cat Djang '13
Brooklyn, NY
Serving since 2017
Fadia Felfle '15
New York, N.Y.
Serving since 2019
Henry T. "Hank" Geng '13
Somerville, MA
Serving since 2022
Mahvash Hassan '90
Piedmont, CA
Serving since 2021
Katie Hawkins Vail '05
Portland, ME
Serving since 2017
John Howard '86
Cos Cob, CT
Serving since 2018
Chuck James '78
Pompano Beach, FL
Serving since 2022
Karen L. Finocchio '92
Marblehead, MA
Serving since 2018
Don McDade '74
Portland, ME
Serving since 2018
Michelle Pham '15
New York, NY
Serving since 2021
Erica Seifert Plunkett '86
Holliston, MA
Serving since 2017
Patrick Quirk '03
Bethesda, MD
Serving since 2022
Monica Rodriguez '12
New York, N.Y.
Serving since 2019
Natalie Rodriguez '92
Pasadena, CA
Serving since 2022
Arsalan Suhail '09
Charlotte, NC
Serving since 2017
Louis Weinstein '68
Charleston, SC
Serving since 2021
Graeme Welds '15
New York, NY
Serving since 2021
---