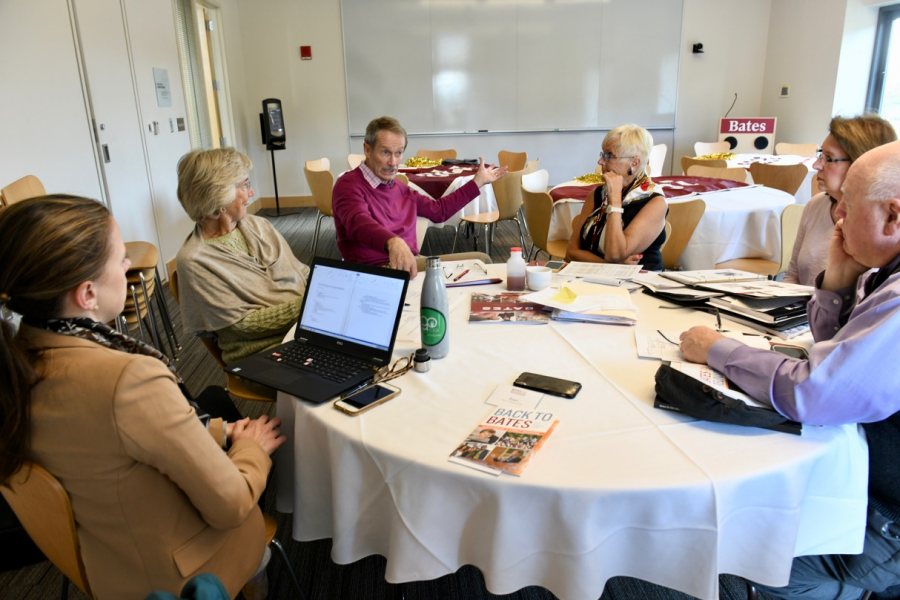 50th Reunion Info Session
Wednesday, August 11, 2021 — 12:00pm

Connect with your class and make a difference for Bates through volunteering for your 50th Reunion. There are several ways to get involved, and the more classmates who take part, the more robust and special a celebration it will be. Ensure your voice is heard and join us to learn more about your 50th Reunion!
This event is open to all alumni from the classes for 1973, 1974, and 1975 who are curious to learn more about volunteering for Reunion and who want to connect with current class volunteers.
50th Reunion class liaisons Casey Andersen and Meredith Scaplen will outline volunteer roles, responsibilities, and strategies for the Social, Gift and Yearbook components of the 50th Reunion program.
Questions? Contact Casey (randerse@bates.edu) or Meredith (mscaplen@bates.edu).
We want all who are interested to be able to participate in this program. If you anticipate a barrier to full participation in this event or in the Reunion planning effort, please contact Casey Andersen before July 28 via email (randerse@bates.edu) or telephone (207-755-5976). We will do all we can to ensure you're able to take part.
50th Reunion Info Session RSVP